Nothing makes me happier than a night full of some great classics from the Grateful Dead. Every time I hear one of those familiar melodies I can feel my soul awaken and my heart become a little lighter. There was nothing but smiles across every face this past Friday, February 7th as Dark Star Orchestra graced Indianapolis with some of the first Grateful Dead tunes of the year in the Egyptian Room. It was a chilly night outside, but the room was warm and the music was friendly, and there were so many lovely faces in the crowd.
Dark Star Orchestra (DSO) took the stage with a familiar tune. The crowd sang along to every word, "Nothing's Shakin' on Shakedown Street," as the lights from the stage lit up a sea of smiles. Young and old souls came together and danced and sang to a lighthearted set. I am always impressed with how DSO seems to capture the spirit of the Grateful Dead without trying to be something they aren't: The Grateful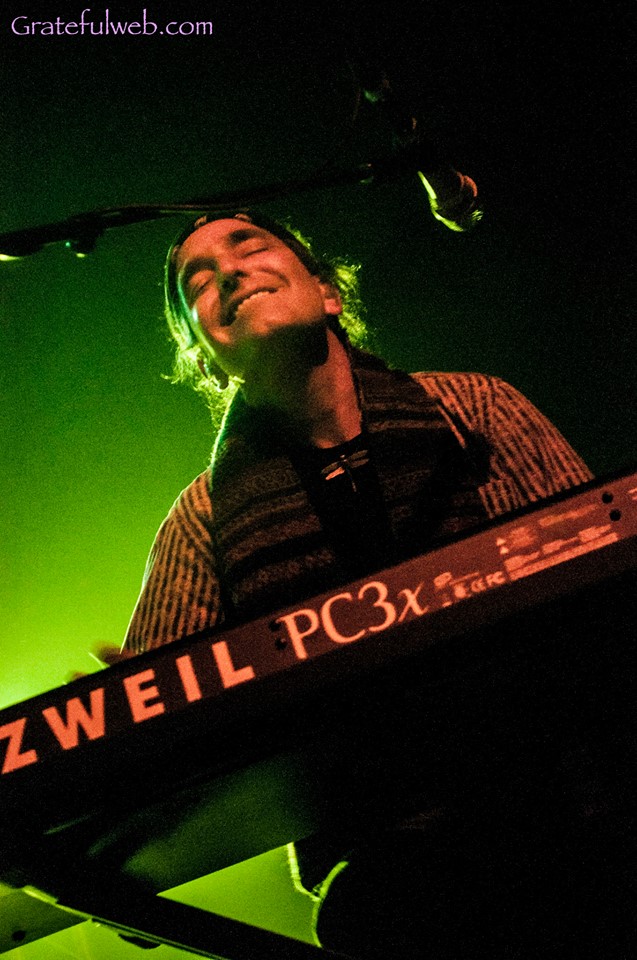 Dead. Lead guitarist Rob Eaton has a magnetic stage presence, as he brings the crowd down memory lane.
The set list included some great classics like "Althea," "Hey Pocky Way," "Maggie's Farm," and "Playing in the Band." The second set featured a great "Terrapin Station" that went straight into an amazing "Drums > Space." I am always impressed with how drummers Rob Koritz and Dino English so perfectly complement each other in these sections. They allow themselves a bit of creative freedom and provide an experience that is progressive without forgetting the roots it came from. They always entrance the crowd and focus the room. They wound the crowd through ups and downs almost to the edge of being lost, and then they pulled the room back together with a beautiful and familiar song "I Need a Miracle." The room came back to the lively state it was in earlier and the band took the stage.
Dark Star Orchestra closed the night with a song everyone could sing at the top of their lungs, "Quinn the Eskimo." The mood was light and the band closed thanking the city of Indianapolis for such a warm welcome. They announced that the set list was originally performed by the Grateful Dead on 11/14/1987 at the Long Beach Arena in California. With the remaining moments they threw in a spur of the moment filler, "Strange Man," and the night ended just a beautifully as it began.