Fans of the Grateful Dead will continue to seek that special feeling their music brought for 30 years, though the group disbanded eighteen years ago. Bassist Phil Lesh recently announced for all practical purposes that he is retiring from touring, sticking to his Terrapin Crossroads locale with occasional exceptions. Though the other living members of the band will likely continue to tour and perform, their music tends to evolve with them as musicians. Seeing Bob Weir, Mickey Hart or Billy Kruetzmann in concert is not homage to their former band. Here's where Dark Star Orchestra simultaneously fulfills that desire while also allowing themselves and their fans to geek-out over fantasy renditions and covers. Some almost happened, some only happened once, some would have never happened, but something about seeing Rob Eaton (rhythm guitar) perform BTO's "Taking Care of Business" channeled through Bob Weir gives some strange familiar feeling and satisfaction.
Dark Star Orchestra has their own long strange trip, having lost a great lead guitarist and gained perhaps a better one (John Kadlecik joined Lesh & Weir's Furthur band in 2009 leading DSO to invite Jeff Mattson of Zen Tricksters to take the music even further than with Kadlecik,) and as of this tour welcoming Skip Vangelas on bass and vocals in place of Kevin Rosen, the band's founding bass player who left tour earlier this year. Still, through solid lineup changes, the music only gets more focused and the band continues to dig deeper with the Dead creating a legitimate continuation rather than quality imitation. Though the band continues to perform historically accurate Grateful Dead concerts, some of their best nights are "original set lists," where they create fantasy sequences outside of the normal rules and order of an actual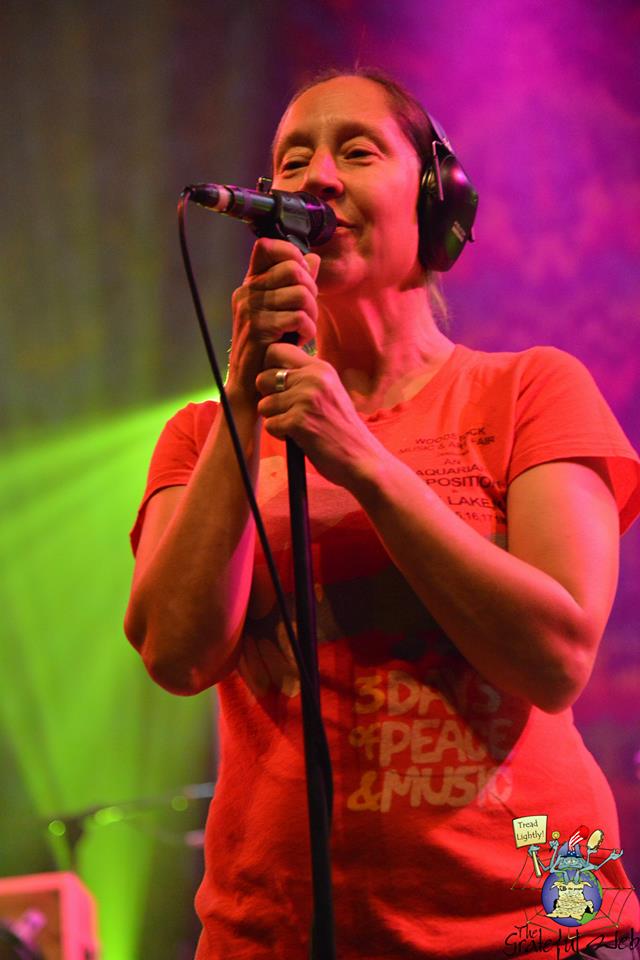 Dead-Set. It's always refreshing if you're a longtime fan and know the deal with Dark Star's shows. Now we have no idea what could possibly happen next, and usually there are a whole lot of unexpected breakouts happening. So they bring out the whole gang including the two drummers Dino English and Rob Koritz, with Rob Barraco playing in a number of different styles depending on if it's a Brent, Pigpen, or Vince song. Lisa Mackey who channels Donna-Jean Godchaux might come out to add vocals to something that Donna never sang with the band, or lead a song that the Dead never even performed.
It just so happened that the last night of this leg of their fall tour ended at Boulder's Fox Theatre for a three-night weekend run. The Fox hadn't seen DSO performing there since 2009, so fans were packed quite close in the 600-person hall for last weekends run. The first two nights covered a pair of October 1978 shows from a highly regarded run at San Francisco's Winterland Ballroom. Sunday being the last night of tour saw the band really letting loose with an original set-list. Sunday's crowd was significantly thinner than Friday/Saturdays jammed-pack sold out. Those who partied too hard Friday and Saturday missed perhaps the best show of the weekend.
The guys walked out onstage immediately launching into Terrapin Station. Any hardcore head knows at this point that it's pretty certainly an original setlist (unless they were performing the band's 1977 Swing Auditorium show, the only time "Terrapin" was an opener.) After an extensive workout the band segued into "Playin' in the Band." This sequence was always reserved for second-set pre drums, but with DSO there were no rules. "Playin'" got way out there, quite spacey and psychedelic right out the gate. Before reprising, the jam dissembled into the familiar delicate opening chords to "High Time." This version in particular displayed Jeff Mattson's beautiful vocals not as Garcia impersonator. This rendering echoed the spirit of the music regardless. Non-fans might view Dark Star Orchestra as simply another cover band. Their closer followers know real deal. Weir's Mars Hotel rocker "Money Money" came next. Another rarity only performed a few times in 1974. "Dupree's Diamond Blues" had Jeff using heavy envelope distortion, echoing the late 80s renditions of the song. Again, DSO chooses the less likely route for an already rare song.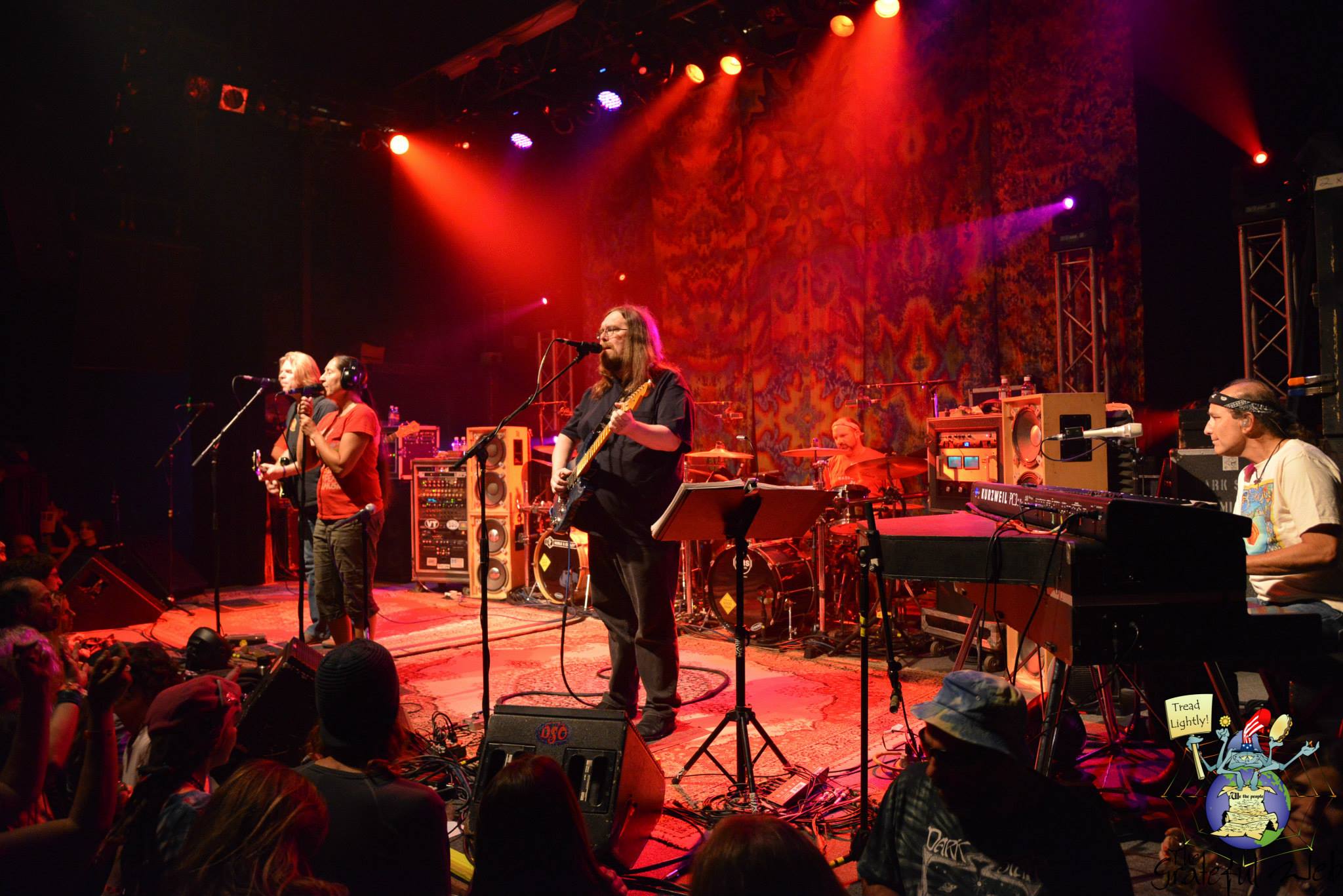 A young girl in the audience requested "Money and the Engineer" of Eaton before the show. Rob told the crowd to thank Sage for her request. And indeed it was a fine electric version of a song the "real" band never played that way. Next came on of my favorite Jerry Garcia covers, Allen Toussaint's "I'll Take a Melody" was only performed live by Jerry Garcia Band. Dark Star played a show stopping version midway through the first set, shredding the climactic jam for well over the ten-minute mark. "Easy Wind" gave Barraco his turn to channel Pigpen and let the group get real bluesy. Following suite came a fiery "Cumberland Blues" that transitioned into the reprise of "Playin' in the Band" to close out an hour and a half long first set.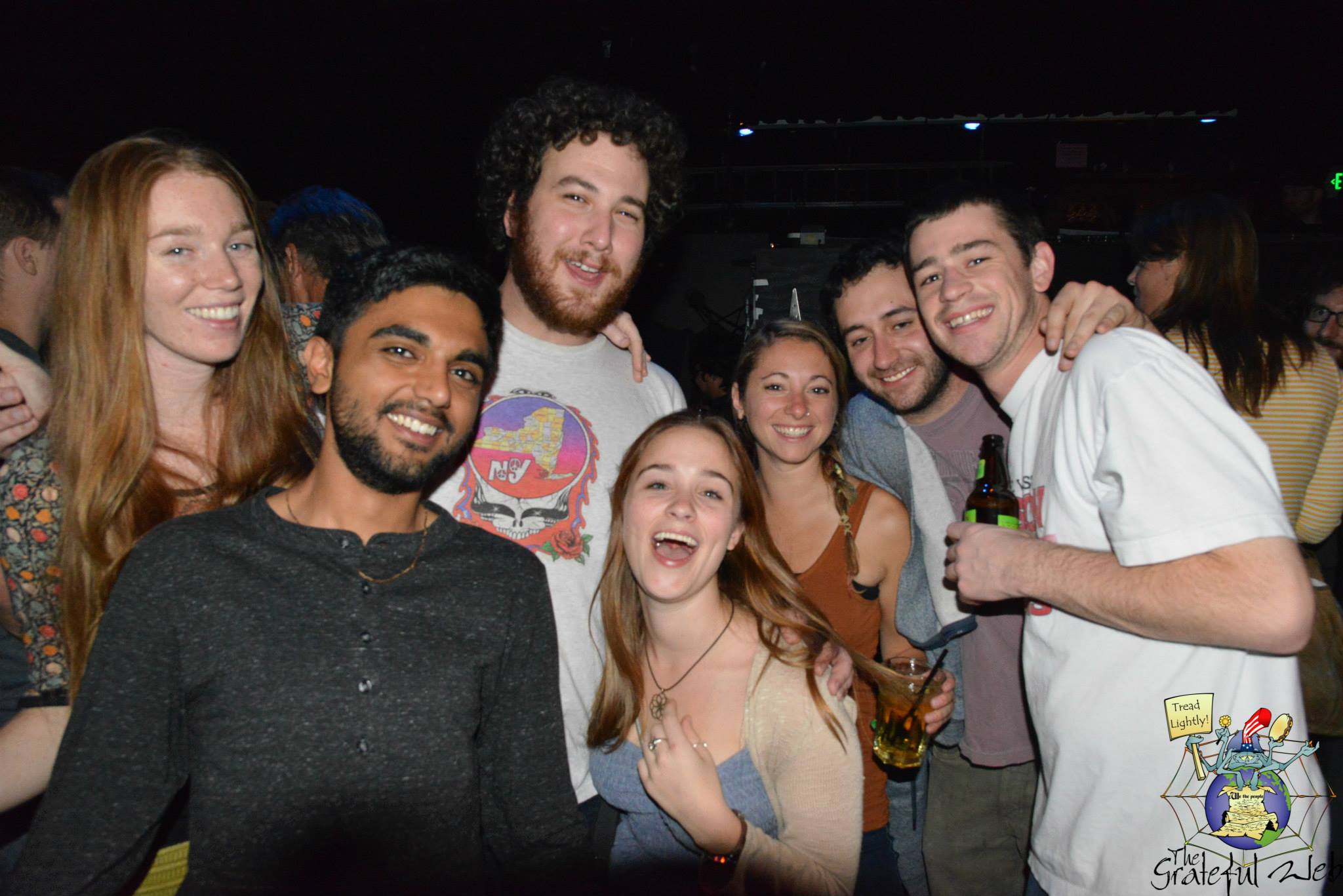 Already Dark Star had performed what felt like an entire show, but the second set had it's own gel-together much like Grateful Dead's second sets became. The familiar jammer combo and crowd favorite "Scarlet Begonias" tumbled into "Fire on the Mountain." Next Barraco and Mackey shared a touching duet on "Two Souls in Communion," a sorrowful Pigpen original only performed in 1972. The tune reflected on his mental condition during a time of substance abuse withdrawal and the desire for those wings of love, one more time. After the soulful duet Rob Eaton led the band through the Weir staple "The Music Never Stopped" which had the crowd singing along the whole way through. A highlight of the show came with "Unbroken Chain," an instrumentally and vocally complex song to tackle. Skip Vangelas, in his first Colorado appearance led the band through the song with tenderness and a level of meticulous attention that left even the hardcore heads satisfied. Great studio style backup vocals from Eaton and Mackey heightened the Phil Lesh original.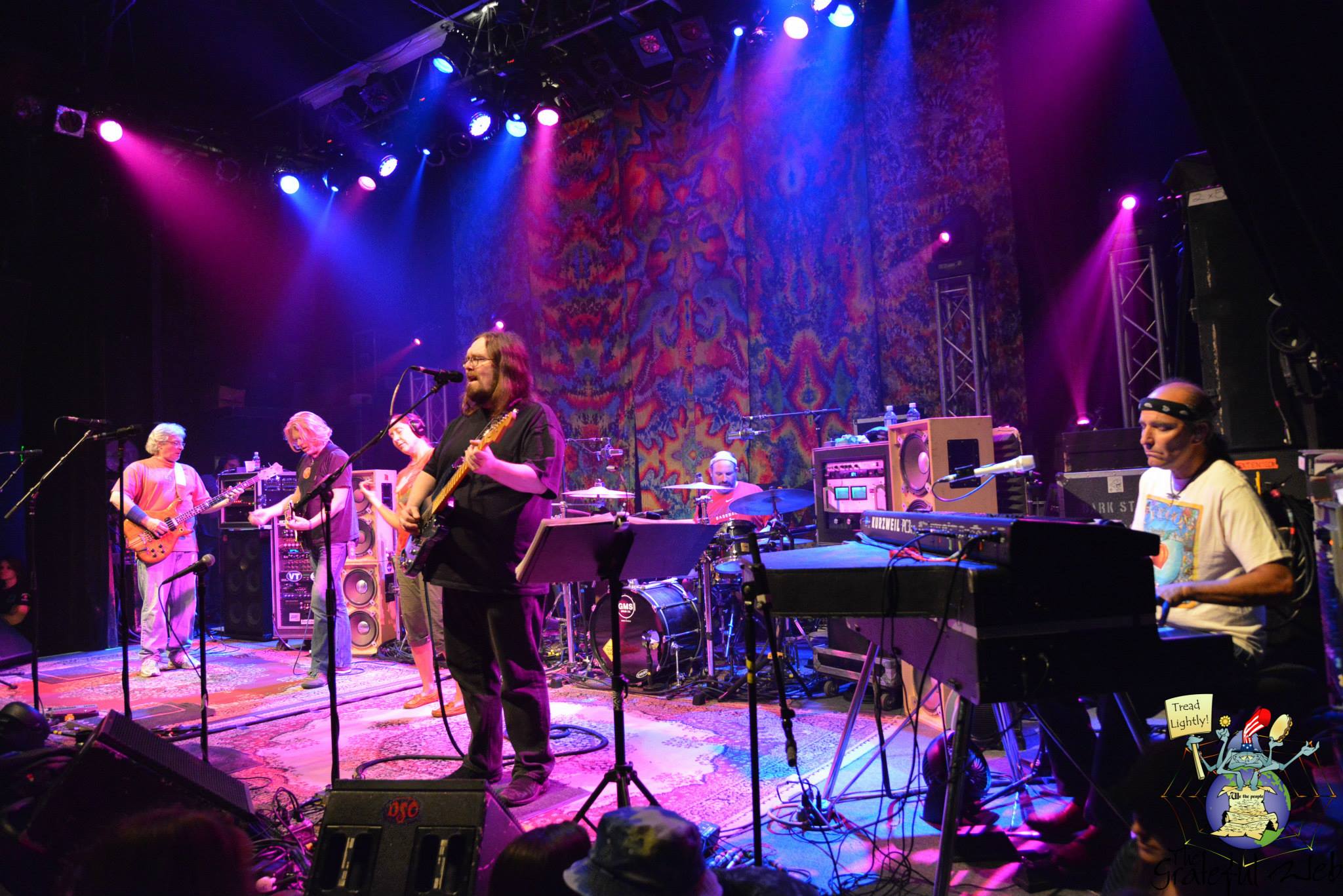 The drums and space jam segment let Koritz and English experiment with various midi-touch pads creating steel drum and bird chirp samples. The spacey segment gave Jeff, and the Robs a chance to work the audience through loose noodle improvisations eventually mounting toward a bouncy version of "Eyes of the World." During "Eyes" Vangelas took the opportunity to crush the third-jam with an impressive bass solo, proving his devotion to the cause. A peppy "Goin' Down the Road Feeling Bad" followed and unwound into a truly fantastic performance of "Morning Dew." Again, I cannot speak highly enough of Jeff Mattson, who stole the show during the final tune of the night. "I guess it doesn't matter anyway." Ironic contrasting.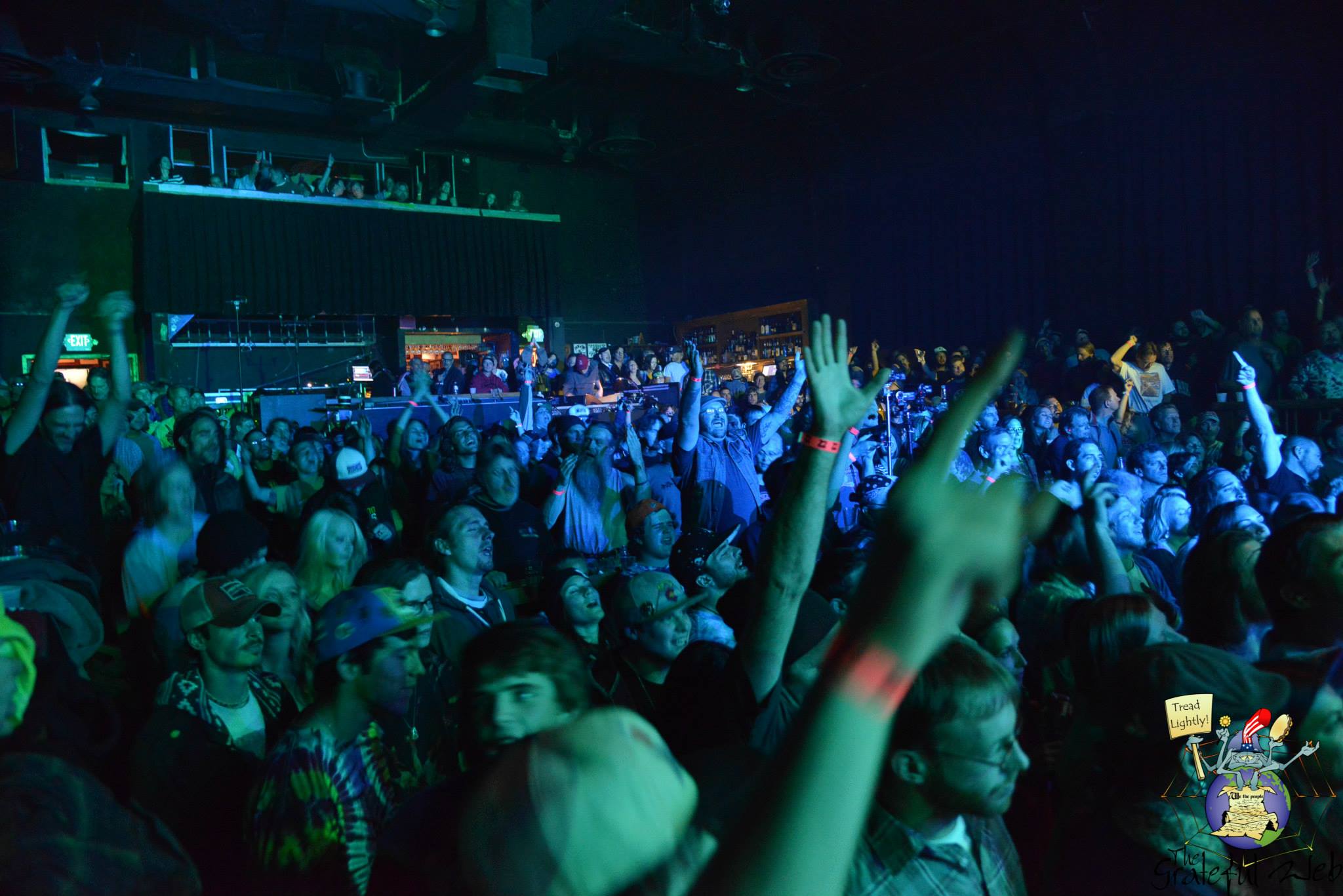 In a strange turn of events, Lisa Mackey took on the sole encore, a cover of Jefferson Airplane's "White Rabbit" from the Surrealistic Pillow album. Without mimicking Grace Slick, she and the band slipped into the psychedelic 60s for the classic tune before bidding us goodnight. It's great after all these years to see Dark Star Orchestra still pulling together new arrangements, surprise covers, and most importantly integrating new players that really get the Dead and it's fans. The steep 30 bucks a ticket left fans expecting a lot and I think they get their money's worth. Catch Dark Star Orchestra on the road out East this November and well into next year with a continuous heavy touring schedule.