When relating to the Grateful Dead, the term cover band is a sticky one. Some joked that the Dead were the best cover band in the world. Close fans and family understood their powers more clearly. Rather than a cover band they were more of a snowball collecting remnants of America's musical past. So the idea of covers has always been different when relating to the Dead. The bottom line is nobody in rock approached music the way they did, so cover or not, every tune became an original. Contemporary fans are honoring the fiftieth anniversary of the band playing together. There are plenty of exciting announcements involving the original member's collective and separate projects upcoming, but perhaps equally impressive is the amount of tributes and homages from the extended Dead family of musicians. So many different ways to honor their impact, the core four members of Grateful Dead admitted they were floored by the outpour of response to the fiftieth.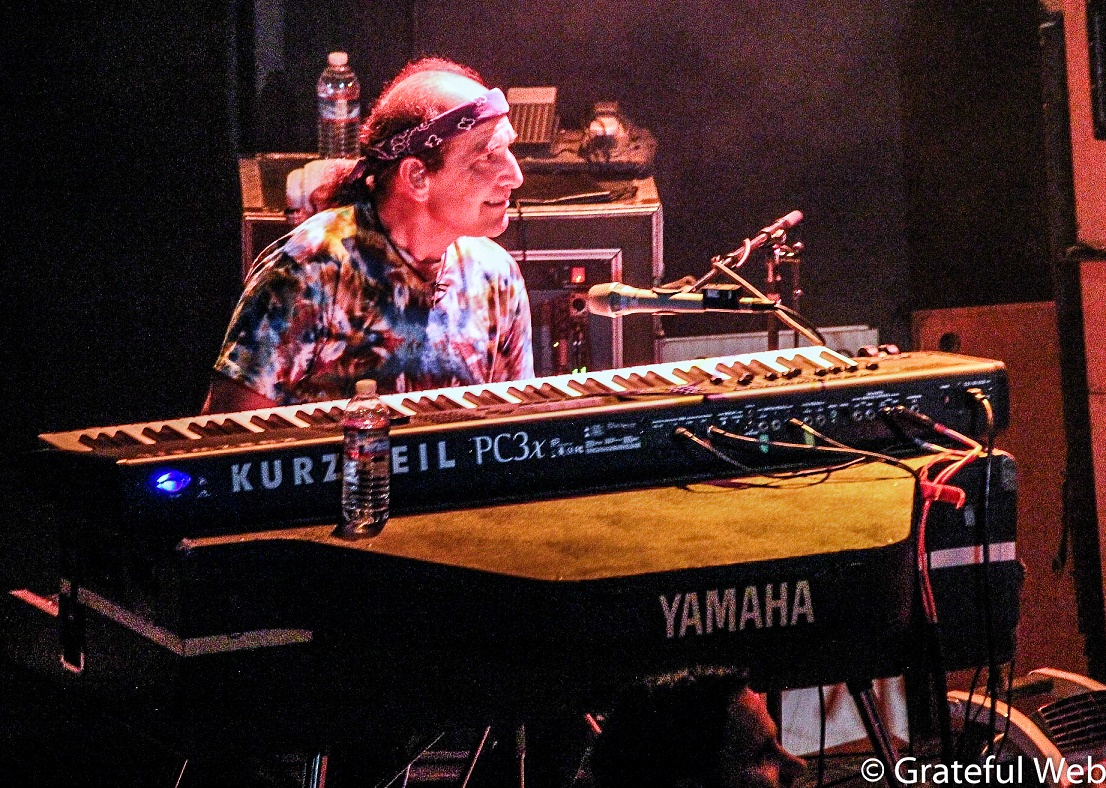 One band however has been honoring Grateful Dead music since 1997 by simply recreating the experience. Dark Star Orchestra might have played as many tribute shows as the original Grateful Dead performed in thirty years. Still, Rob Barraco (keyboards), Rob Eaton (rhythm guitar), Rob Koritz (drums), Dino English (drums), Lisa Mackey (vocals), Jeff Mattson (lead guitar) and Skip Vangelas (bass) continue to sell out venues in the U.S. and internationally. They are so far beyond a cover band. The nuances of the Grateful Dead concert experience, that ethereal feel of transcending the tangible and explainable, people still wanted that experience after the untimely passing of Jerry Garcia in 1995. The fans still love it; the band still enjoys playing it, so why not continue on? And they certainly manage to continually mix it up, keeping arrangements and song selection as varied as possible. Another fine aspect of Dark Star is that in addition to honoring the given performance year by having the stage equipment set accordingly, maybe one drummer, maybe no backup vocals tonight, is that they play the historic venues that Grateful Dead played decades ago.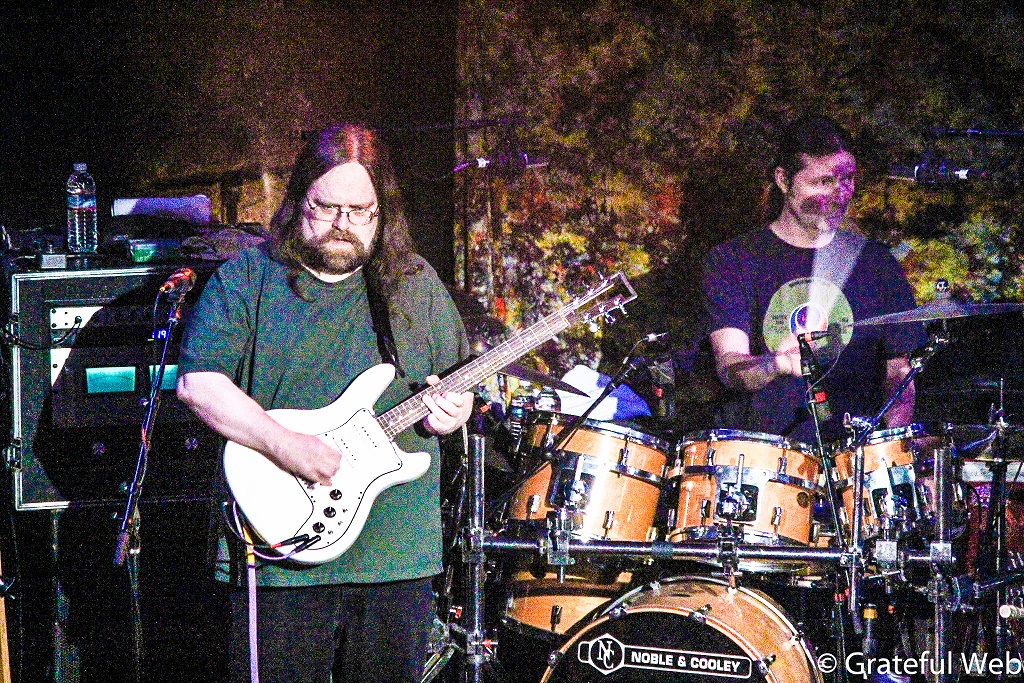 Bay Area fans of Dark Star Orchestra had special treat after special treat last week as the band played four diverse gigs. Two at the Phil Lesh owned Terrapin Crossroads in San Rafael, and two in downtown San Francisco at the Great American Music Hall. Guests sit ins in San Rafael and original set lists (one's that Dark Star made up, never played by Grateful Dead) led up to their final night at Great American last Wednesday. The band chose to play a Dead set which hardcore fans probably called pretty quickly. The set was from upstate New York's Broome County Arena from November 6th, 1977. A highly regarded show like most from 77' it displayed powerful extended arrangements of mostly beloved originals with a few unexpected rarities in the mix. Dark Star welcomed their jam-packed sold out crowd with a punchy "Mississippi Half Step Uptown Toodeloo." 77' was the year the Dead really began to extend this Hunter/Garcia tune to euphorically climatic jamming. And sure enough thirteen plus minutes, with a stoic Mattson and a boisterous Eaton (sporting a Giants jersey) trading licks and crashing into "Jack Straw." Some other classics including "Tennessee Jed" and the polka/cowboy duo of "Mexicali Blues" into "Me and My Uncle" started things off with the X factor present.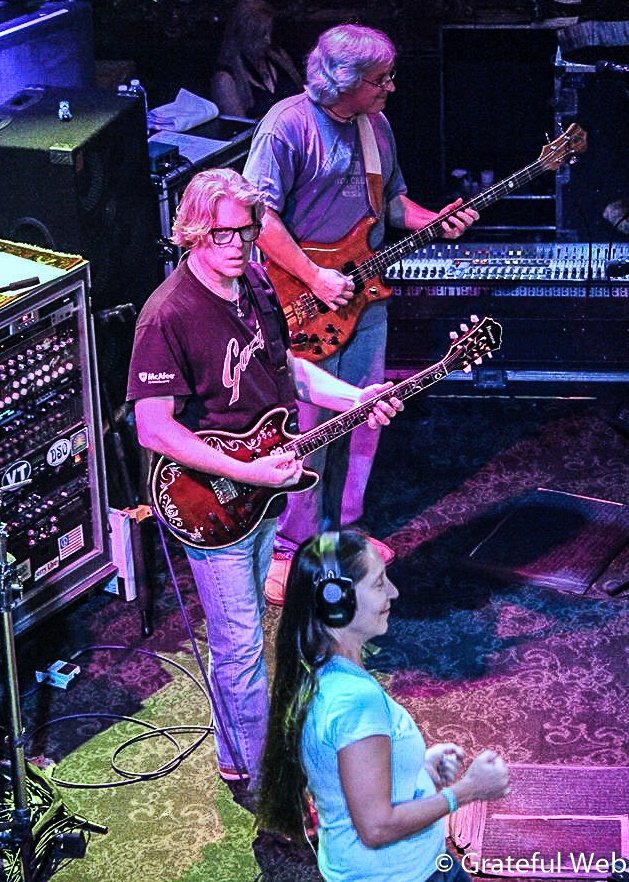 The arrangement of "Friend of the Devil" that came next was the slow bouncy rendering that the band began playing at that tempo in 1976. The Dead clearly enjoying exploring deeper into that one, and Dark Star hit the nuances spot-on. A super-rarity that Grateful Dead dusted off in fall of 77' was the Hunter/Garcia folk tune "Dupree's Diamond Blues." Lisa Mackey's backing vocals shined supporting Mattson through a really fun reimagining of that moment. "Dire Wolf" followed a shamelessly aggressive "Passenger". The first set ended with a trippy "The Music Never Stopped." What felt like an instant marked the ending of the first set. At set break it was fun to mingle with fans old and young. The classic venue opened its doors in 1907 so those walls have a ton of history held inside them. You could feel that energy in the performance and the ease of the crowd.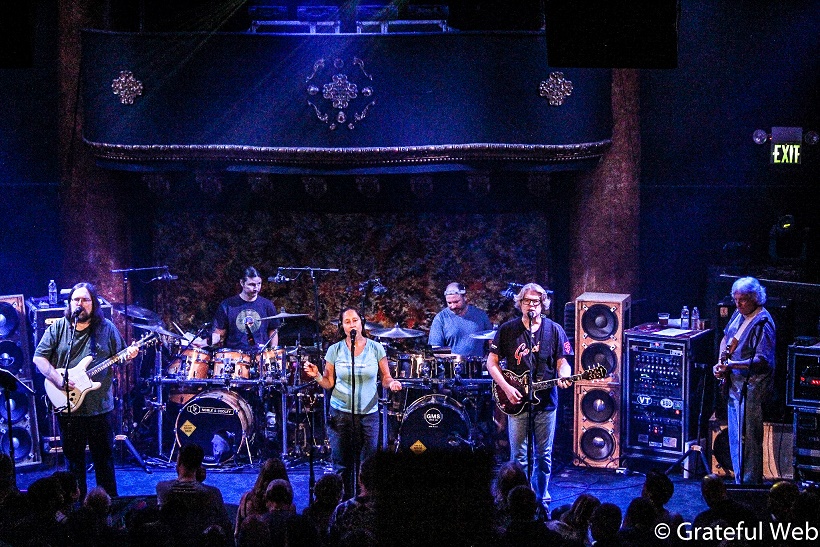 A short set break brought the band onstage for the powerhouse opener of "Samson and Delilah." And faithful to those rip-roaring fall 77' arrangements, they took all the extra steps to really jam things way out. Next came the Donna Jean Godchaux original "Sunrise," played briefly in only 77'-78' as tribute to the Dead's road manager Rex Jackson who died tragically in a car accident in 1976. Lisa channeled Donna's soothing melancholy just exactly perfect. Then came the quintessential 77' pairing of "Scarlet Begonias" into "Fire on the Mountain." A year famous for psychedelically fused extended renditions of the pairing and last Wednesday's version was right on it. Scarlet gets real jazzy and takes its time to unweave courtesy of some Lisa vocal improv. Then Skip begins the bass backbone of "Fire" and the rest of the band follows. A little more in the background than I would have preferred was piano man master Rob Barraco, who channeled the late Keith Godchaux's work by playing more of a rhythm accompaniment with moments of intensity.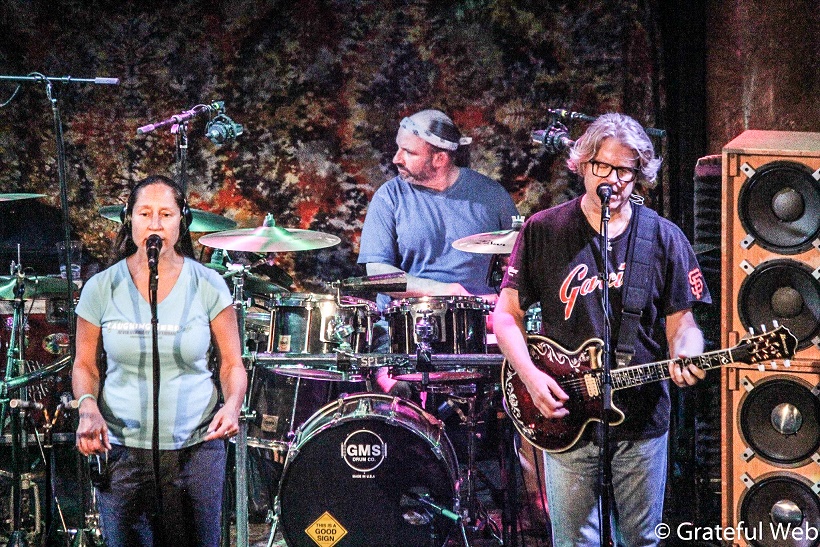 The "Scarlet -> Fire" combo landed onto "Good Lovin'" which by 1977' was well back into rotation as a Bob Weir crowd rouser. And yes Rob Eaton even got those little vocal impromptus during the climax spot-on. A meaty second set jam segment combined a plodding yet beautiful "Saint Stephen" into a brief drum solo. Less developed than what would come in later years, English and Kortiz played faithful to fall 77' drum improvisational segment. "Not Fade Away" took its time to unwind into a spellbinding "Wharf Rat." Mattson's channeling of Garcia was a godsend for the band, whose founding guitarist John Kadlecik left in 2010 to peruse other projects. Mattson has taken the band even further and last Wednesday's "Wharf Rat" really upped the ante, perfectly faithful to the time and place. "Saint Stephen" final verse reprised before a show-stopping "Truckin.'" One show stopped after another with the encore of Chuck Berry's "Johnny B. Goode." The band allowed the filler segment to go to Skip who delivered a perfectly understated "Box of Rain" to close the evening.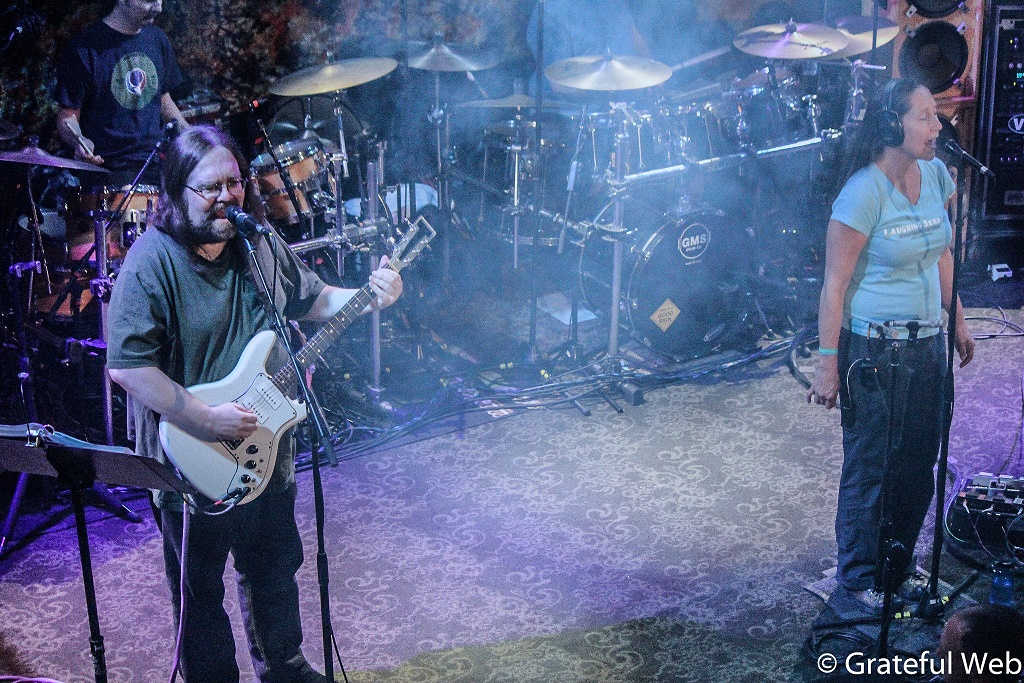 All of our love and continued support goes out to Dark Star for continuing to do what they do. The fans still want it, the band still enjoys performing it. So keep it going. Some exciting collaborations to come with Rob Eaton and Rob Barraco sitting in with Phil Lesh later this month to pay tribute to 1973 and 1974 Grateful Dead at Terrapin Crossroads. We are thrilled for the recognition they are getting and urge our fans to check out webcasts of these shows if you weren't lucky enough to get tickets.