Flashback to 1972. It's been a tremendously busy year for the American Rock band the Grateful Dead. Solidifying their identity as "American" the boys (and Donna) traveled to Europe for a 22 show multiple country engagement including East and West Germany, Amsterdam, Lille Fairgrounds, Rotterdam, and beyond. This tour was groundbreaking in Dead evolution, displaying focused and extended jams on newer material such as Playing in the Band, while refining jazzier touches on standby opuses such as Dark Star and The Other One. The tour would go down in many Heads minds as one of the band's finest. This was also the last tour with Grateful Dead organist and front man Ron "Pigpen" McKernan, supplemented by the talented grand piano player Keith Godchaux. For some fans, this was as great as the band would ever get. After Pig got too sick to continue performing, the band evolved beyond his contributions and respectfully never looked back. Summer and Fall of 1972 saw even further changes in a year of already so much change. Bob Weir & Jerry Garcia really stepped up as lead singers, though neither of them considered themselves to be front-men types. Garcia and Robert Hunter contributed two fine songs to the catalogue, "Stella Blue" and "Mississippi Half-Step Uptown Toodleloo." Both would stay with the band until they stopped performing decades later. "Bird Song" was brought back into rotation after its yearlong absence and was elaborated on substantially from the 1971 renditions. Long psychedelic interludes and themes made it a cornerstone of Fall 72' shows. And then there was Dark Star. So supple and palpable. Continuing to evolve with the band. No doubt some of the finest "Dark Stars" came from Fall 72'.
Flash forward to June 2013. Chicago based Dead aficionados Dark Star Orchestra start off their 2013 summer tour in sunny Colorado; First at Mishawaka Amphitheatre just Northwest of Fort Collins, then onto State Bridge Amphitheatre for a two-night engagement. State Bridge is one of the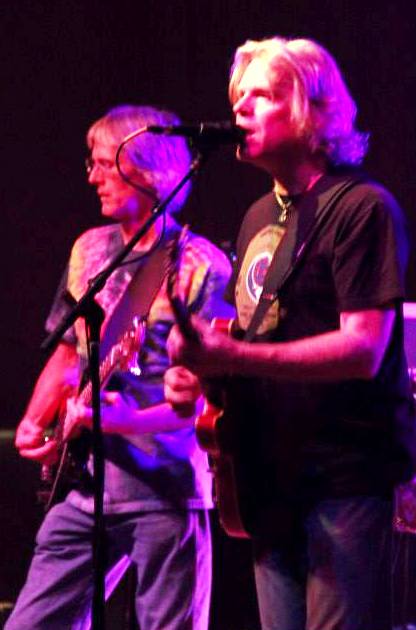 unsung marvels of Colorado's wonderful concert venues. Nestled deep in Grand County wilderness between Walcott and Kremmling this hidden gem is a camping and music experience all in one. Friendly if less-than-knowledgeable staff point you toward the Rancho Del Rio camp ground just four miles down the road with a free shuttle to-and-from the venue. The venue itself is a laid back natural amphitheater gutted into the mountainside. Local food trucks and vendors as well as a few full bars make the stacked experience supplemented by various pleasures. Even a Hula-hoop shelter for those who get down like that was accessible. Everyone who comes to State Bridge is in for a real good time and like myself probably had a hard time leaving the pristine off-the-beaten-path vibes fostered within.
If the Grateful Dead had a long strange trip, Dark Star has had nearly as long and perhaps more strange of a trip. Continuing members Rob Barraco (keyboard and piano), Rob Eaton (guitar), Lisa Mackey (vocals), Rob Koritz and Dino English (drums) have gone through some solid personnel change in the last five years. Since they began performing Grateful Dead music in 1996, the band has seen some lineup changes, but none as significant as the departing of John Kadlecik (guitar and vocals) who left the band to play with Phil Lesh and Bob Weir's Furthur project and still performs with them to this day. Naturally Dark Star band mates understood and supported his decision. The band was also thrilled to welcome guitar genius Jeff Mattson to channel Jerry Garcia and continue Dark Star's legacy. Recently the band lost founding member Kevin Rosen (Bass & Vocals) who retired from the road after nearly twenty years of touring with Dark Star Orchestra. For this summer tour, the band welcomed Jim Allard from Rocky Mountain Grateful Dead Revue amongst other projects to fill the bass slot.
Last Saturday's performance was a recreation of Boston Music Hall, September 16th, 1972. This meant only one drummer, Barraco on piano with no vocals, and Lisa on backing vocals. Like Dark Star always does, they accurately portrayed the time and performance by honoring historical continuity.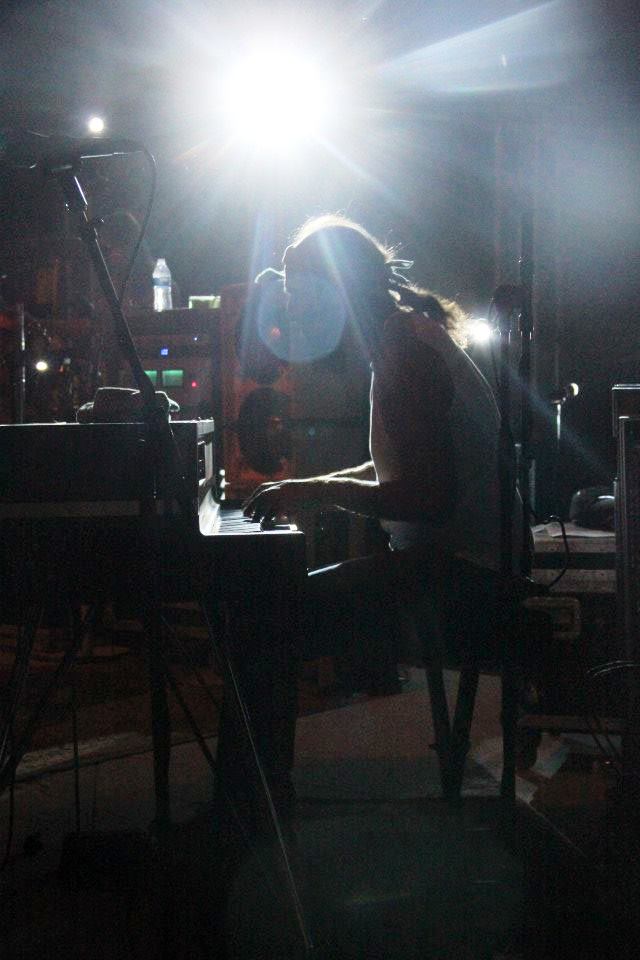 First set highlights included the Hank Williams cover "You Win Again" sang soulfully by Mattson, a killer "Big River" piano solo by Barraco, and a souring "Bird Song" in its developmental stages circa Fall 72'. The band closed the first set with an extended jam on "Playing in the Band". The Fall and Winter tours saw "Playin'" being extended well over the 20-minute mark for the first time. Dark Star honored this with their rendition. The second set opened with a delicate yet thrashy "Morning Dew," one of Garcia's inherited beloved ballads and a cornerstone of Grateful Dead music. "Greatest Story Ever Told" blossomed in 1972 from its rudimentary days the year before where the song was sans the bridge and not nearly developed enough to be called complete. "He's Gone" premiered on the Europe tour (the sole premier song from that tour) and was performed with quality acappella vocal work from all Dark Star Orchestra vocalists. When the band broke into "Dark Star" it was so off my radar for songs to expect that excitement surged through my body. The lengthy rendition displayed jazzy interludes and changes circa 1972; drastically different from the Dark Stars of 69' or 70'. Dark Star landed into "Brokedown Palace" with a much-appreciated sing-along from the crowd.
What followed was typical 72' fare and when the show was done being performed the band broke out the R&B classic "How Sweet it is to be Loved By You" with Rob Koritz on drums who had been absent for the rest of that night's performance. Do yourself a favor and catch the new lineup of Dark Star with bassist Jim Allard in the lineup. He is more than up for the challenge and does Phil Lesh's bass work justice to the point of geeky-professionalism the Dark Star and their fans have come to expect and appreciate. No doubt he will have a long and successful tenure with the band. The DSO summer tour continues into the Midwest, and New England playing such festivals as Milwaukee's Summer Fest and Bridgeport Connecticut's Gathering of the Vibes. Break out your rockin' shoes and support the music you love best.