Dark Star Orchestra's Grateful Summer
Submitted by mike on Wed, 04/06/2011 - 02:52
An outdoor concert is the perfect welcome to summer weather, and that's exactly how Dark Star Orchestra's Hearts of Summer Tour begins on June 24th. They'll play at Buffalo Place on the Harbor, then on to Indiana to play Piere's in Fort Wayne, and to the Weesner Amphitheater in the Minnesota Zoo. From the Zoo, we DSO be taking their carnival onto 3 nights at Gratefulfest 12, more on this later.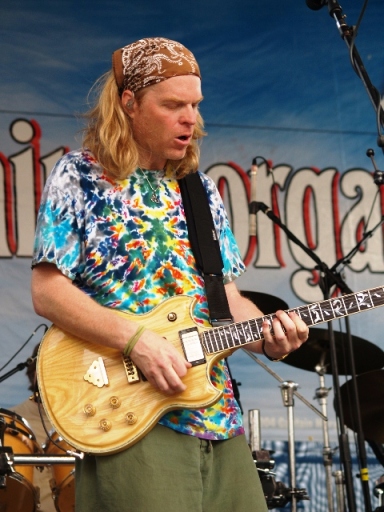 From there it's Southbound to follow up on their recent sold out show at The National in Richmond! It'll be the second year in a row for DSO at the Greenfield Lake Amphitheatre in Wilmington, NC, before they head to the mountains for a gig at Pisgah Brewing, and on to The Lincoln Theatre Plaza in Raleigh. They'll put on our shades and flip-flops as they drive up the coast to a night at The Norva and two nights at The Bottle and Cork in Dewey Beach, DE.
The closing week of the tour is a monster. It starts at The All Good Music Festival and ends in Atlantic City at The Hilton. In between, DSO will make their first appearance at the Papermill Island Amphitheater, followed by their grand return to Gathering of the Vibes and the Bergen PAC in Englewood, NJ.Tickets for many of their shows are on-sale now via DSOtix.
Visit their website for more details. Hope to see you on the road!
-
DATE
VENUE
CITY
DSO TICKETS
Four Winds Tour
04/06
Catalyst
Santa Cruz, CA
04/07
Great American Music Hall
San Francisco, CA
04/08
Great American Music Hall
San Francisco, CA
04/09
Great American Music Hall
San Francisco, CA
04/10
Knitting Factory
Reno, NV
TICKETS

04/13
Belly-Up
Aspen, CO
TICKETS

04/14
Boulder Theater
Boulder, CO
TICKETS

04/15
Boulder Theater
Boulder, CO
TICKETS

04/16
The Aggie
Ft Collins, CO
TICKETS

Into The Sun Tour
04/29
Irving Plaza
New York, NY
04/30
McCarter Theater
Princeton, NJ
05/01
Toad's Place
New Haven, CT
TICKETS

05/04
Lupo's Heartbreak Hotel
Providence, RI
TICKETS

05/05
Theatre at Westbury
Westbury, NY
TICKETS

05/06
Electric Factory
Philadelphia, PA
05/07
Oneonta Theatre
Oneonta, NY
TICKETS

05/09
Higher Ground
Burlington, VT
05/10
Higher Ground
Burlington, VT
05/12
House of Blues
Boston, MA
TICKETS

05/13
Colonial Theater
Keene, NH
TICKETS

05/14
Hampton Beach Casino
Hampton Beach, NH
TICKETS

05/15
Flying Monkey
Plymouth, NH
05/17
Sherman Theatre
Stroudsburg, PA
TICKETS

05/18
Whitaker Center
Harrisburg, PA
05/20
Mighty High Mountain Fest
Tuxedo, NY
TICKETS

05/21
Mighty High Mountain Fest
Tuxedo, NY
TICKETS

Hearts of Summer Tour
06/03
Wakarusa
Ozark, AR
TICKETS

06/24
Erie Canal Harbor
Buffalo, NY
06/25
Piere's
Fort Wayne, IN
TICKETS

06/26
Park West
Chicago, IL
06/27
Weesner Amphiteater
Apple Valley, MN
06/29
The Intersection
Grand Rapids, MI
07/01
Gratefulfest 12
Garrettsville, OH
TICKETS

07/02
Gratefulfest 12
Garrettsville, OH
TICKETS

07/03
Gratefulfest 12
Garrettsville, OH
TICKETS

07/06
The National
Richmond, VA
TICKETS

07/07
Greenfield Lake Amphitheatre
Wilmington, NC
07/08
Pisgah Brewing
Black Mountain, NC
TICKETS

07/09
Lincoln Theatre Plaza
Raleigh, NC
TICKETS

07/10
The Norva
Norfolk, VA
TICKETS

07/13
Veteran's Park Amphitheater
Springfield, OH
07/14
Bottle and Cork
Dewey Beach, DE
TICKETS

07/15
Bottle and Cork
Dewey Beach, DE
TICKETS

07/17
All Good Music Festival
Masontown, WV
TICKETS

07/20
Papermill Island Amphitheater
Baldwinsville, NY
TICKETS

07/21
Gathering of the Vibes
Bridgeport, CT
TICKETS

07/22
Bergen PAC Theatre
Englewood, NJ
07/23
Hilton Atlantic City
Atlantic City, NJ
TICKETS

03/14
Jam in the Dam VI
Amsterdam, NL
TICKETS

03/15
Jam in the Dam VI
Amsterdam, NL
TICKETS

03/16
Jam in the Dam VI
Amsterdam, NL
TICKETS