Dave Papuga's Top 10 Shows of 2011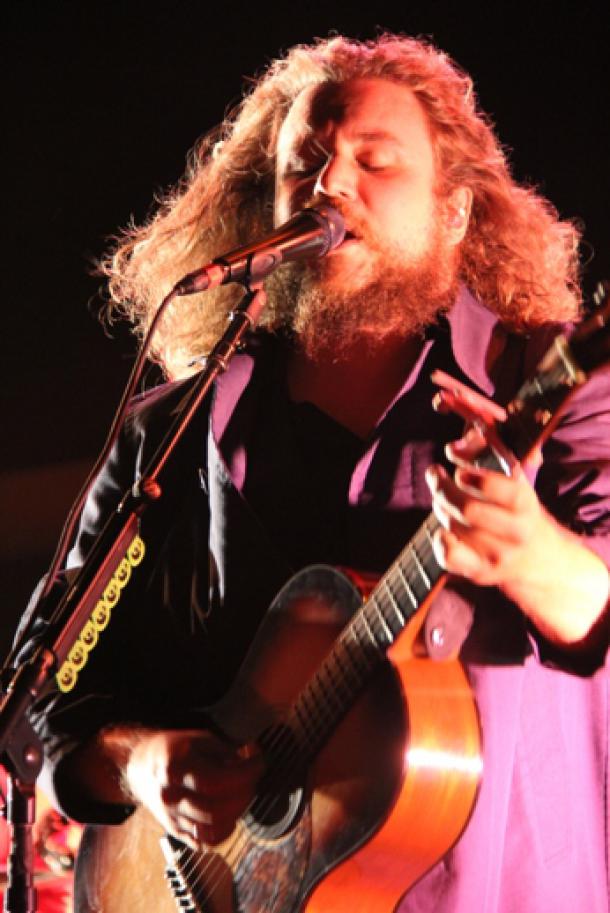 Out of over 200 live acts I was fortunate to catch this past year, here are 10 of my favorites:
10. Bright Eyes: The rumor had it that this would be their last tour. Perhaps they didn't take into consideration that The Peoples' Key was maybe their best effort to date and would be so unbelievably well received. From the spoken word intro/outro, which was magnificent in a live setting, to the new songs filed in with classics, the shows on this tour (I saw two) were stout. The question now is- will they call it good on a solid note or continue to ride 2011's wave of creative momentum?
9. Iron and Wine: Sam Beam's latest release showed a huge step forward in terms of production, and the tour behind it was a mirror image. Beam's voice is full of power by itself, but complimented on this run by a full band featuring horns and back up singers really drove home the style of the new album.
8. Jeff Tweedy: I saw him at the Boulder Theater early this year, and was fortunate to get the show (out of two) with the less mouthy crowd and more uninterrupted Tweedy goodness. Our generation has been blessed with Wilco, and when you get to catch their front-man/songwriter on his own, well shit, call it a good year. The songwriting and performance speak for themselves, and the humorous, sarcastic banter is the icing on the muffins.
7. Drive-By Truckers: Simply a force in the world of Southern rock. These guys bring it to the table as strong as they always have: the guitars, the ballads, the storytelling. No matter where you see them, they'll mentally transplant you down south for a good old Alabama ass-whoopin! Sadly, bassist Shonna Tucker announced her departure from the band at the end of 2011. However, the Truckers are no strangers to change and will only thrive with the line-up adjustment.
6. The Decemberists: This show is what anyone would expect from this band: a top-tier eposition of creative energy unleashed on stage. The brilliant songs of Colin Meloy backed by a band with a remarkable range and multi-instrumental talent brought it, some say, more than they ever had in the past. Sara Watkins was on tour with them in 2011, and it only made the deal sweeter.
5. Dale Earnhardt Jr. Jr.: I went to see Tapes 'n Tapes this year and didn't know DEJJ from Moses. Three guys came out on stage dressed in trucker caps and NASCAR get ups, then midway through the show stripped down to 3-piece suits. Somewhere in between these incredible harmonies were flowing through the speakers, along with some killer guitar and synth work, complete with covers of "God Only Knows" (The Beach Boys) and "Almost Lost Detroit"(Gil-Scott Heron). They blew the main act off the stage, to say the least. Caught them again in Denver; they'll be touring in support of Fitz and the Tantrums mid-January.
4. Royal Bangs: Despite the relative obscurity of Royal Bangs, in my opinion they are the most powerful new band I had the pleasure of seeing this year. With tunes that almost border on prog-rock in structure and an all-hands-on-deck hustle; they won't go away any time soon. They bring an inventive musical maturity to the table so seldom seen on the Indie circuit.
3. Deer Tick: Perhaps just exactly what the world needed. A bar-band with so much in terms of songwriting and musical skills that bars will hardly be able to contain them in the near future. "Drunken Devils" that can kill a retarded amount of Budweiser tall-boys pre-show (and during show) and still kill it like it's their job. John McCauley is a bar-room poet, and he never ceases to surround himself with the best in the biz. Also check out McCauley side projects Middle Brother and Diamond Rugs.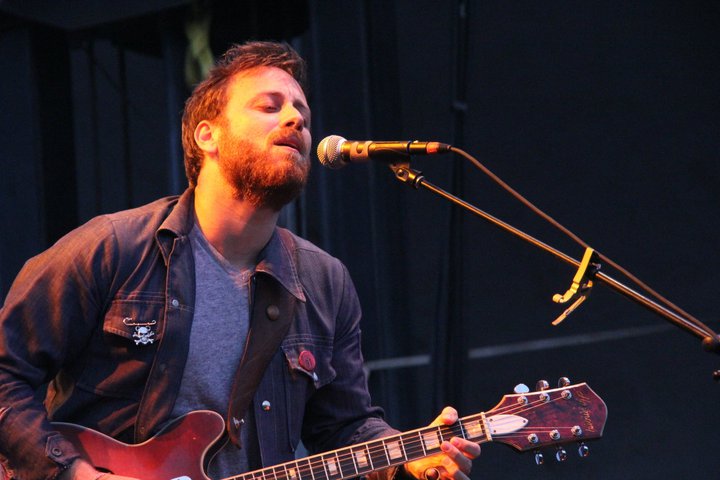 2. The Black Keys: I first saw these two guys play at a festival in Colorado a few years ago--they played on one of the shmaller stages, under a tent. At Hangout Festival in Alabama this year they played on the main stage, and owned it. The chemistry between these two gentlemen is unparalleled. Apparently the rest of the world took noticed; as a part of their 2012 Winter/Spring tour they're playing not just one, but (count 'em) 2 dates at Madison Square Garden in New York City. You'd be hard-pressed to find a duo anywhere with the raw energy of these boys.
1. My Morning Jacket: I saw them at Hangout, then later in the year at Red Rocks and there's hardly an act that touch these guys in terms of a thorough rock-your-face-off fest. With the release of this years "Circuital," their stage show has gained more power and momentum. Jim James is the showman of the decade and MMJ brings it like it's nobody's business. In cliché, they'll blow your doors off. In all honesty- if you want to get rocked and get your money's worth from a performance, these are the guys you should check out.