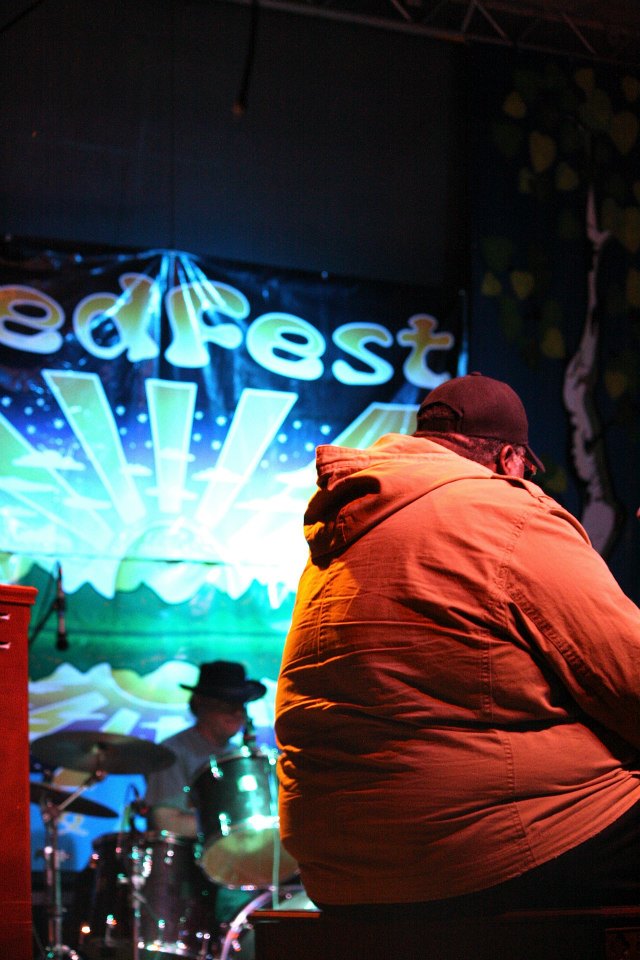 Us Coloradoans are blessed with the summer opportunity to attend so many wonderful destination music festivals. From Telluride to Lyons, from Aspen to Nederland, the amount of music and fun available is really endless. Anybody considering moving from their ordinary neck-of-the-woods to Colorado could assure himself or herself that the music scene out here is at a peak in the summer months. I have two summer favorites that I never miss. Telluride Bluegrass Festival and NedFest. Telluride's festivities back around the summer solstice in June gave me an opportunity to greet the summer season with ecstatic enthusiasm, while NedFest is giving me the chance to bid it farewell. NedFest is located right on the edge of Nederland, Colorado, an indescribably beautiful mountain town eighteen miles west of Boulder. High country Colorado is a magical place and Nederland features breathtaking panoramic views of the Continental Divide and the entire Indian Peaks Wilderness area about 1000 feet above. At 8,234 feet, Nederland can get to be in the mid-40s at night in the middle of August. Rugged place to hold a music festival! But every year devotees join together to welcome the hottest players from Jam, Jazz, Funk, Rock 'n' Roll, and beyond. Local Beer, Great Food, and plenty of friendly faces add to the heady ambiance of the small grassroots festival.
Something in particular makes this year's NedFest special and spiritual for many. Last November the Nederland community lost a musical entrepreneur and local social figure with "Michigan" Mike Torpe. Founder of NedFest back in 1996, Mike was a key promoter in the Colorado Front Range area who helped bands like Leftover Salmon and String Cheese Incident when they were cult bands rather than jam-band legends. He was 43 when he died, passing way before his time and leaving a wound of the hearts of many friends and extended family. But of out sadness and grief came a beautiful thing; the devotion and commitment to continue NedFest beyond Michigan Mike. Let his memory live on by keeping his festival going. Many were unsure if it was going to get pulled together. But dreams became reality thanks to the hard work of many people. This year's lineup went above and beyond to honor Mike with headlining acts such as Kimock and Friends, Los Lobos, Jimmy Herring Band and Melvin Seals with the JGB. It's safe to say Mike would be proud of his friends, their choice of acts, and the decision to continue to festival.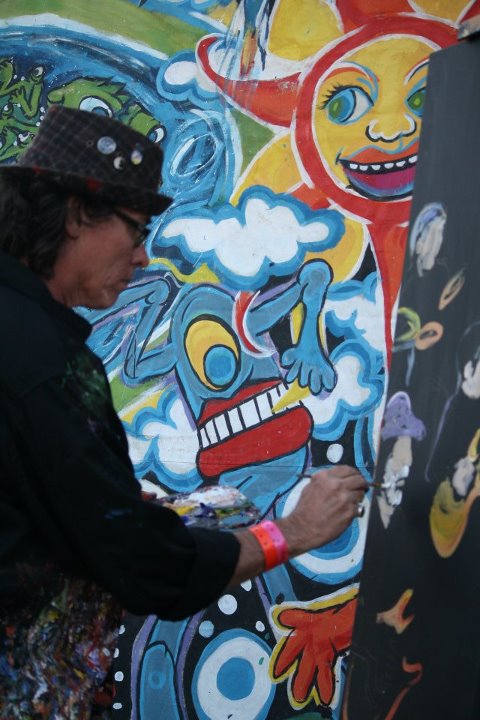 Unfortunately my arrival Friday afternoon was on the later side of things. Regrettably I missed most of the music during the day. Acts such as "She Said String Band", Kort McCumber, and "Yarn". I arrived right in time for the "Fox Street Allstars." What a killer project. James Dumm (Guitar), Skippy Huvard (Guitar), Dave Solzberg (Bass), Eric Low (Drums), and Chris Speasmaker (Keys) delivered their brand of Funky Soul-Driven Rock 'n' Roll with conviction and sincerity. Their sound reminded me of elements of Soulive combined with Galactic's punchy energetic approach. Dumm's vocals are ruggedly hearty, almost sounding like old school Canned Heat. My apologies to the fellas for having an uncharged camera battery. Regrettably I was not able to get photos of "Fox Street Allstars". Rest assured, everybody had a killer time during their set.
Headliner for the night was Melvin Seals and the JGB, a staple band of NedFest and Colorado in general. Seals was Jerry Garcia's organist for nearly twenty years, playing in his "solo" band which consisted of mostly covers with some Robert Hunter collaborations sprinkled in. Garcia's band had a strong following separate from the Grateful Dead and gave Jerry space to not be the "lead guitarist of the Grateful Dead" and just be himself. The songs he covered in his band gave a true sense of the musical inspiration behind the man. Soul, Reggae, Funk, Motown, Rock, Rhythm and Blues, Jazz. When Jerry met Melvin in 1981, he knew he would be the perfect fit as organist/pianist for his band. Melvin played mostly in religious settings and had the true soul element deeply engraved. They played together till the end.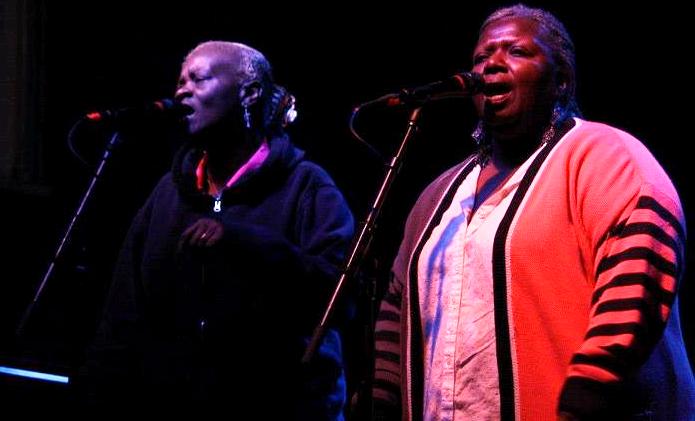 Over the years Seals has continued the tribute project with rotating members, all which share the same empathy to continue the music of Garcia. They have taken the music further than Jerry and he is shinning his light on them to continue as keepers of the flame. The lineup of the JGB featured David Herbert covering guitar and vocals, soul vocalists Cheryl Starks and Shirley Rucker, bassist Jimmy Tebaeu and drummer Pete Lavezzolli. The JGB band ripped through Garcia staples (and covers) such as "Cats Under the Stars", "The Harder They Come" "Positively 4th Street", "Struggling Man", "My Sisters and Brothers", and "Midnight Moonlight". Much like Grateful Dead cover band "Dark Star Orchestra", Melvin and the JGB are as close to the real thing as possible. Fans of Garcia radiated positive energy and spirit through the 2-hour headlining performance. Quite a treat for all and a killer way to kick off the festival.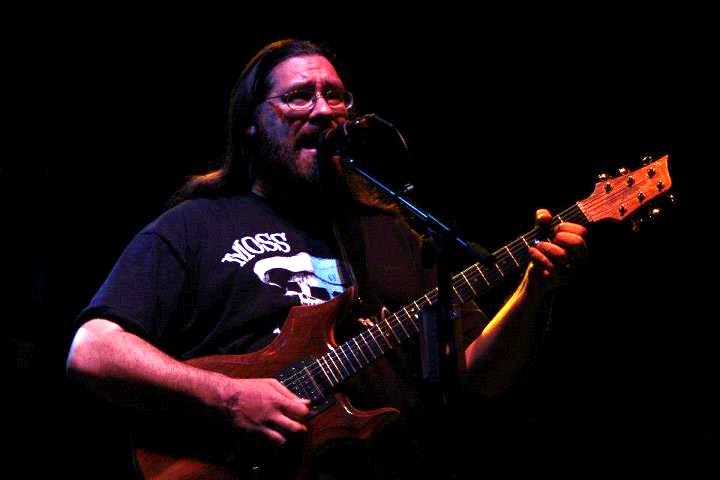 With plenty of late night sets to come and go from at various town bars (all included with the festival wristband) such as Jet Edison and Dr. Phil Good the late night festivities continued far past the 10PM festival curfew. It's obvious that friends of Michigan Mike have upper the ante for this years festival. Stay tuned for Saturday and Sunday coverage, and be sure to check out Grateful Web's facebook page for tons of photos of the event throughout the weekend.