Less than one year and about 50 shows into this thing, Dead & Company illustrated on July 29 at the newly renamed Toyota Amphitheatre near Sacramento, that it has found a powerful groove that satisfies those who have been immersed in the Grateful Dead culture for 50 years or 50 weeks. Reverence to the Grateful Dead catalog of songs, which arguably is one of the most important such collections of the second half of America's 20th century, combined with the booster -shot infusions of fine-tuned and powerful new arrangements, delivering a satisfying live experience. Twenty-one years after Jerry Garcia's passing, the slight weirdness of him not being there has almost disappeared, for me. And Lesh, he's still uber-active in the Bay Area and New York area with his fine friends, so I didn't pine for his presence so much (and Burbridge is a bass beast).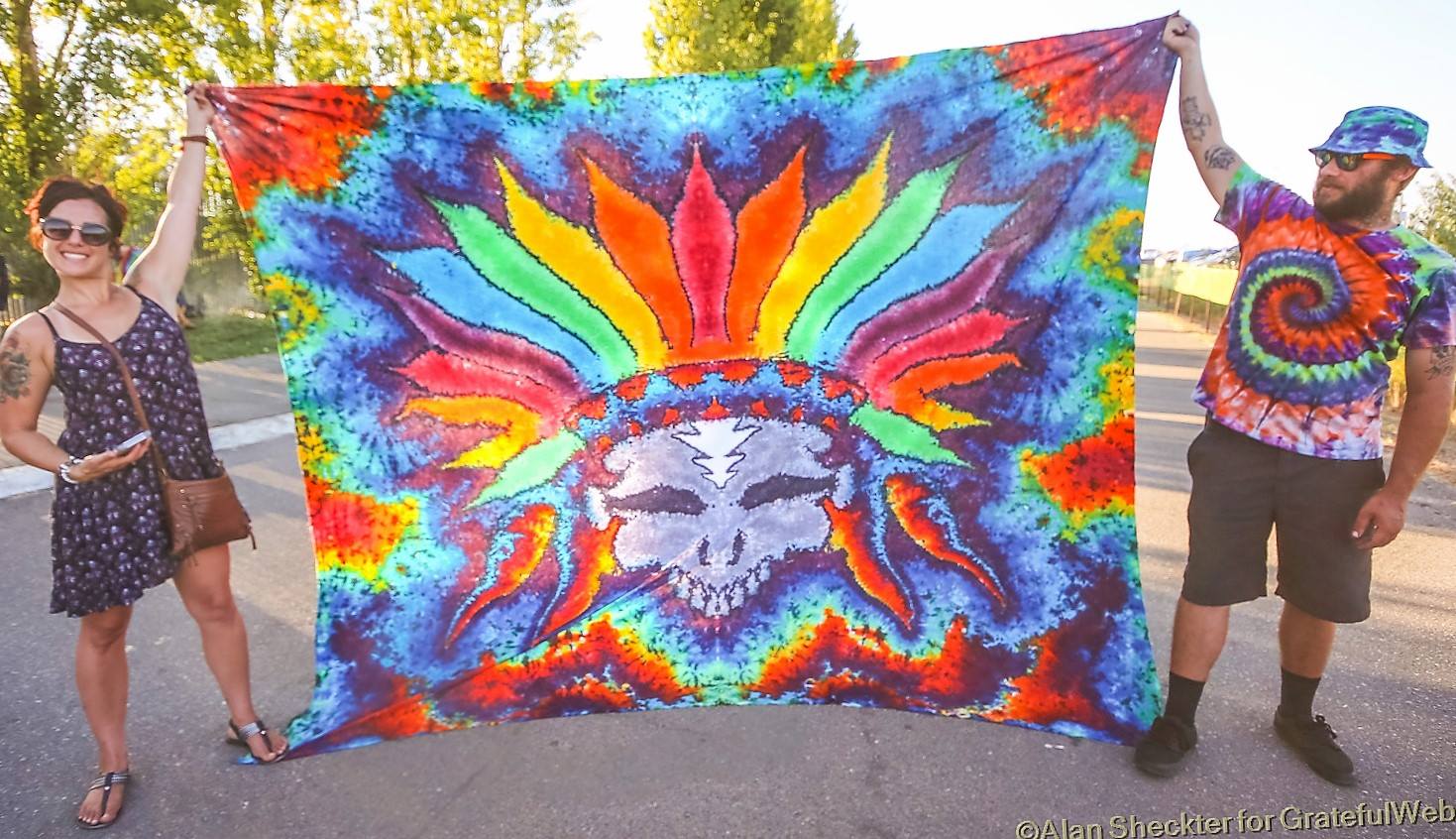 Not everyone smoked weed of course at Dead & Company's visit to the Toyota Amphitheatre about 35 miles north of Sacramento, but everyone did bake under the current heat spell's super dry, 105-degree sun that felt akin to a pizza oven. Attitudes were good all-around at the pre-show parking lot marketplace scene, as hearty attendees drank and gave away water, covered up with all means of silks and other light-fabric throws, and generally moved about slowly. Slow does not equate to unenthusiastic however, as smiles still beamed from most rosier-than-normal cheeks walking about. And besides, this being California, the temperate dropped by 30 degrees by show's end – two approximately 90-minute sets and 35-minute break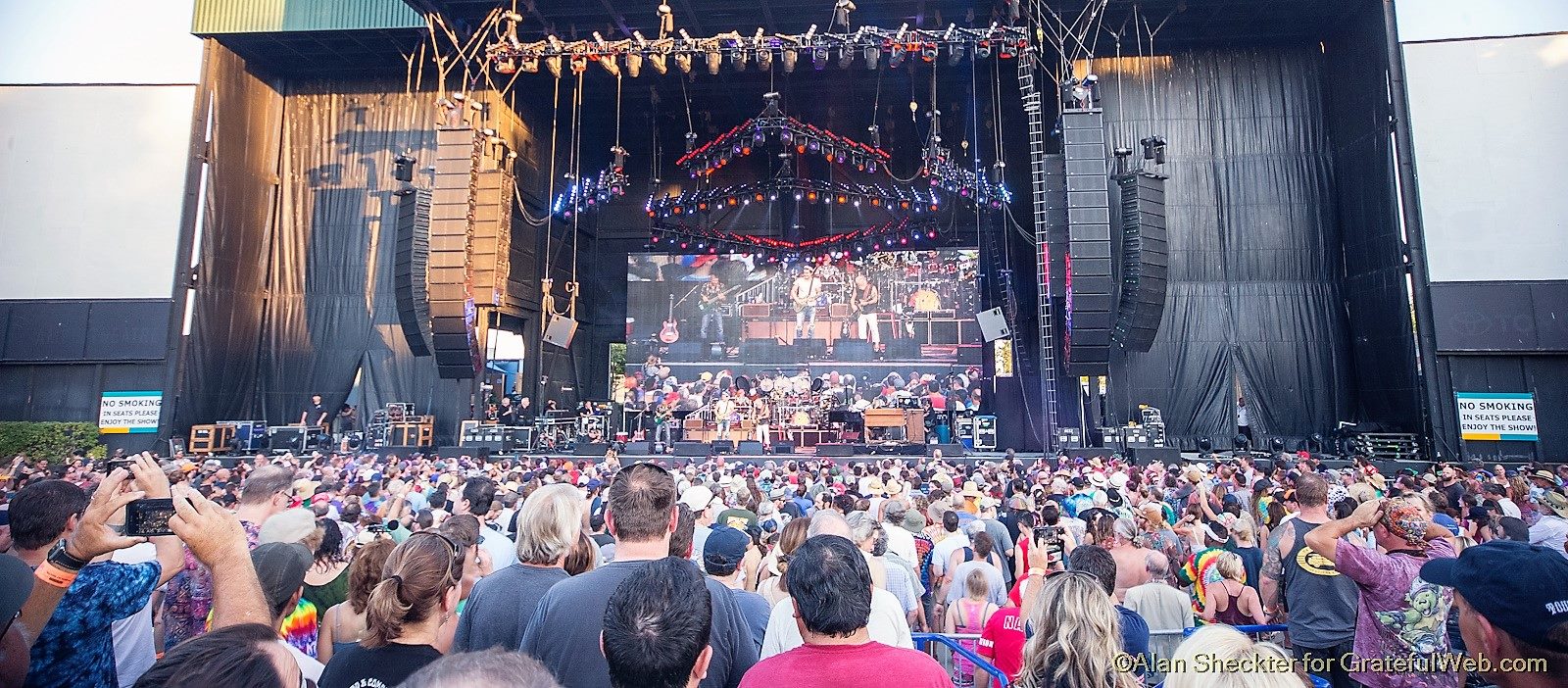 From the 15-minute "Uncle John's Band" through the acoustic "Ripple" encore, the band on this night fired on all circuits. Even to this admittedly fairly jaded Grateful Dead music curmudgeon, the Bob Weir-led ensemble, with John Mayer, Oteil Burbridge, and Jeff Chimenti all playing superb, essential roles, and a couple of pretty fine drummers named Bill and Mickey, was sublime. While Weir and the Mayer traded lead vocals, Burbridge and Chimenti added background vocals. In addition, Burbridge lent a hand during the second set's drumming passage, turning it into a three-man creation. The post-drums sequence of "New Speedway Boogie," "Morning Dew," and "Casey Jones" was tremendous.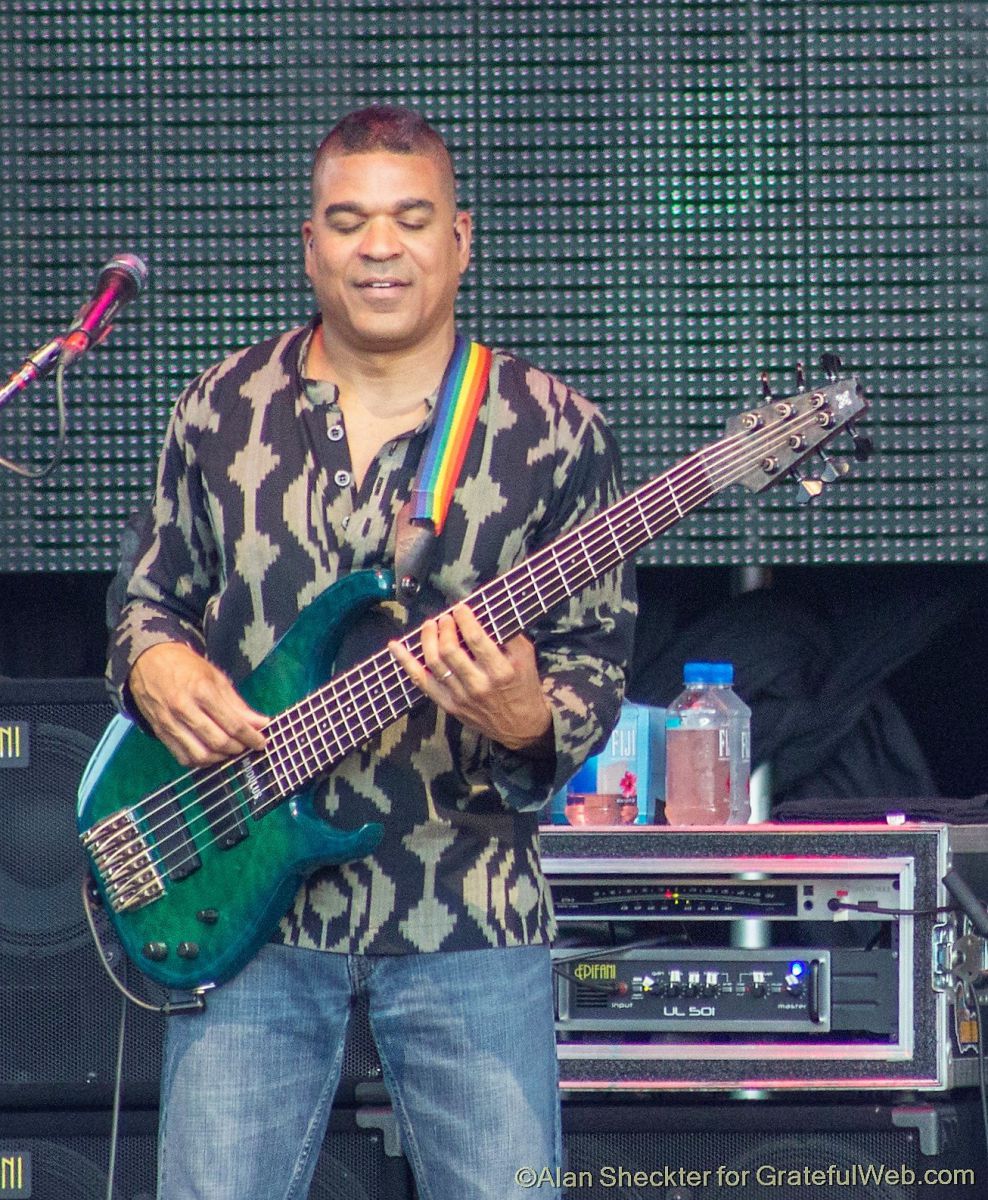 These players should be wholly commended for songs being taken to unprecedented heights, including jams on "Ramble On Rose," "China Cat Sunflower," and "He's Gone." Every song had a special new wrinkle and flourish than the versions of songs that many of us were weaned on. Even songs that in days of yore were known as mellow songs, such as "Loser" and "Lost Sailor," each had jams in them that were as powerful as a 1980s-era "The Other One." And that's no small feat.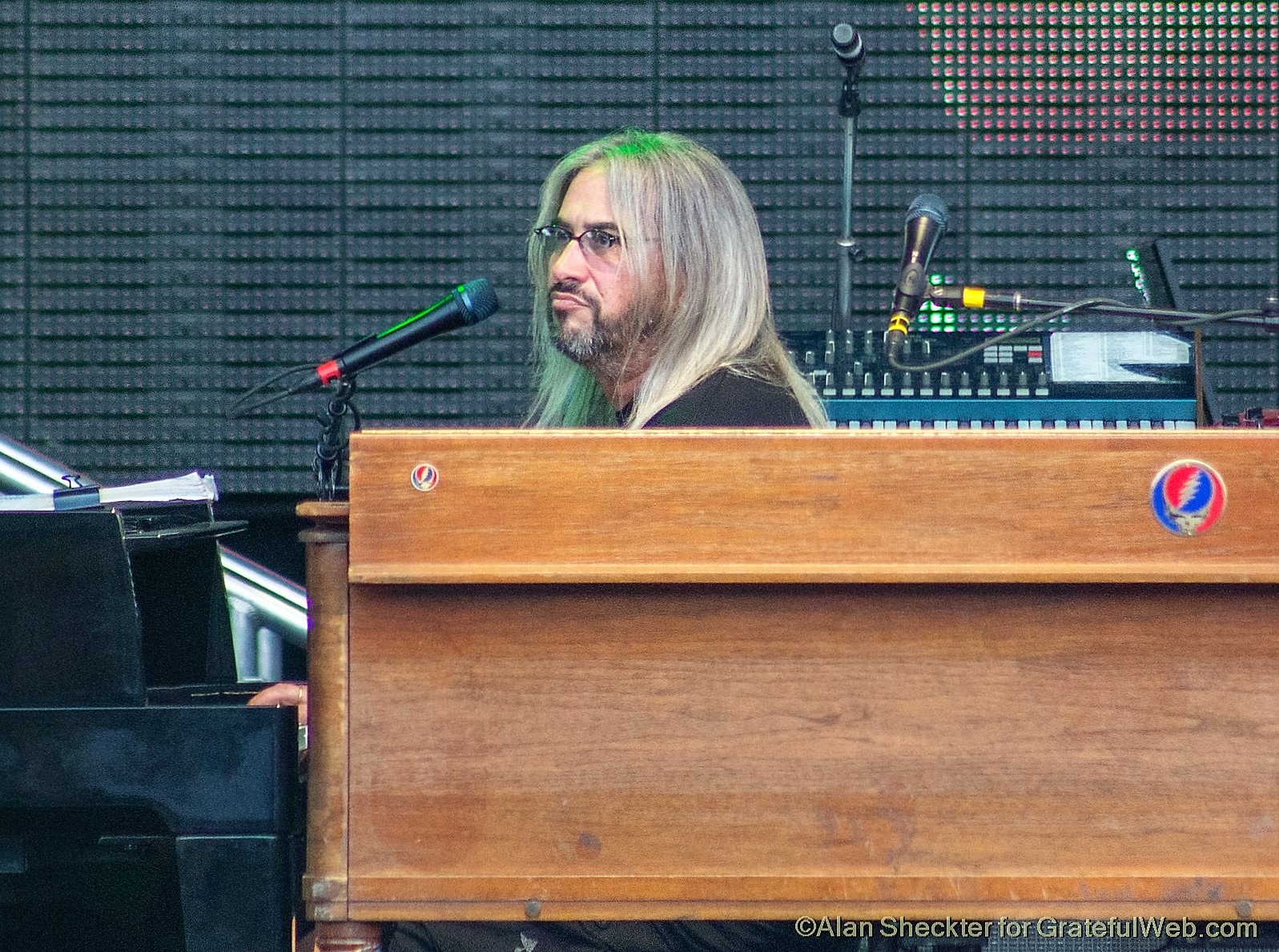 T
echnology does play a role in the awesomeness of the Dead & Company product. While the band is clearly well-rehearsed, the crisp clarity of the sound – even in this large amphitheater – combined with state-of-the-art lights and visuals, including brilliant stage-backdrop live video feeds and artful animations, added to the experience. The gestalt of it all was something to behold.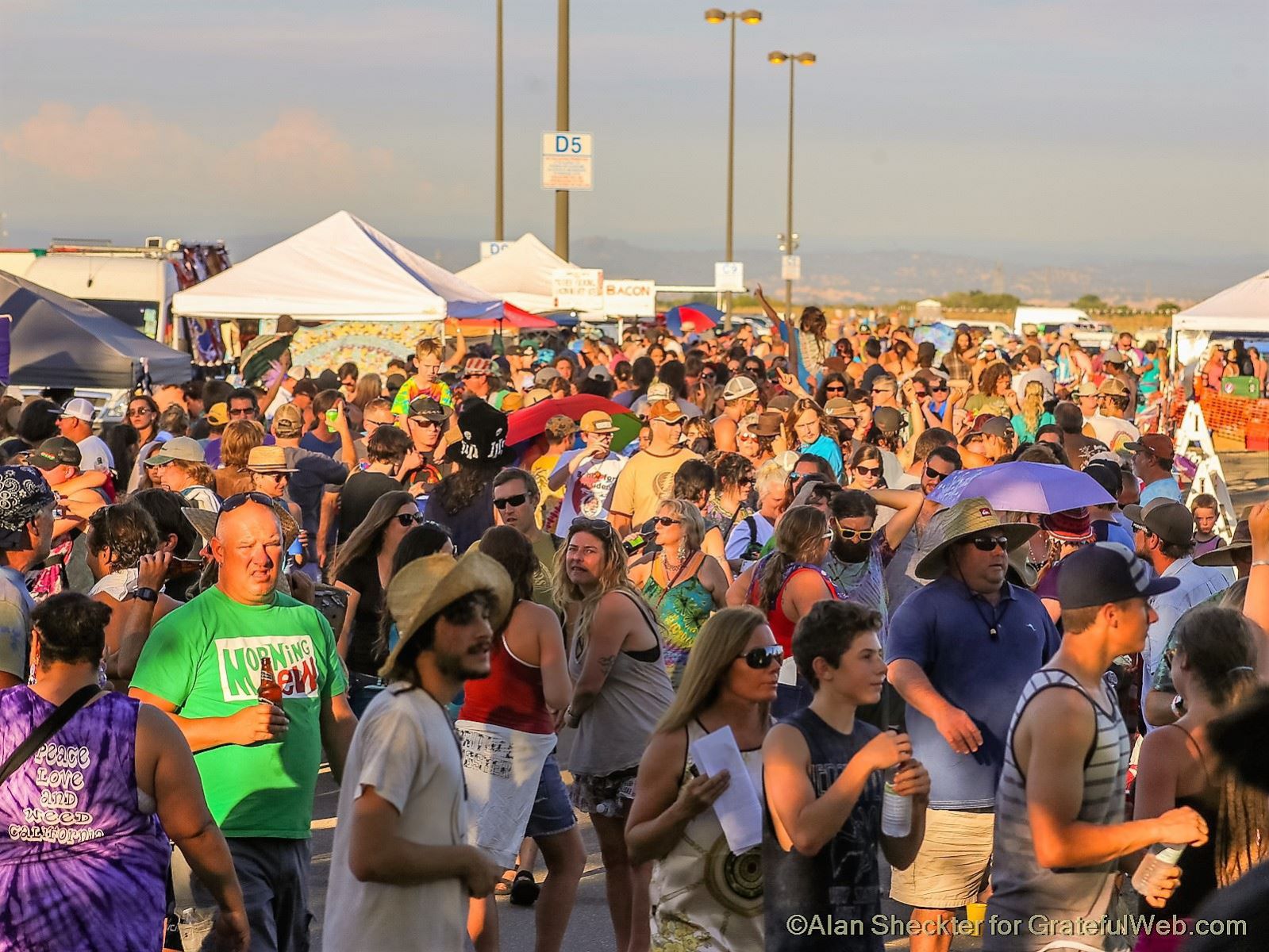 The crowd included those young and old, and one father and son (both named Jon, but with different middle names, I'm told), from Elk Grove, Calif., near Sacramento had different but equally positive points of view.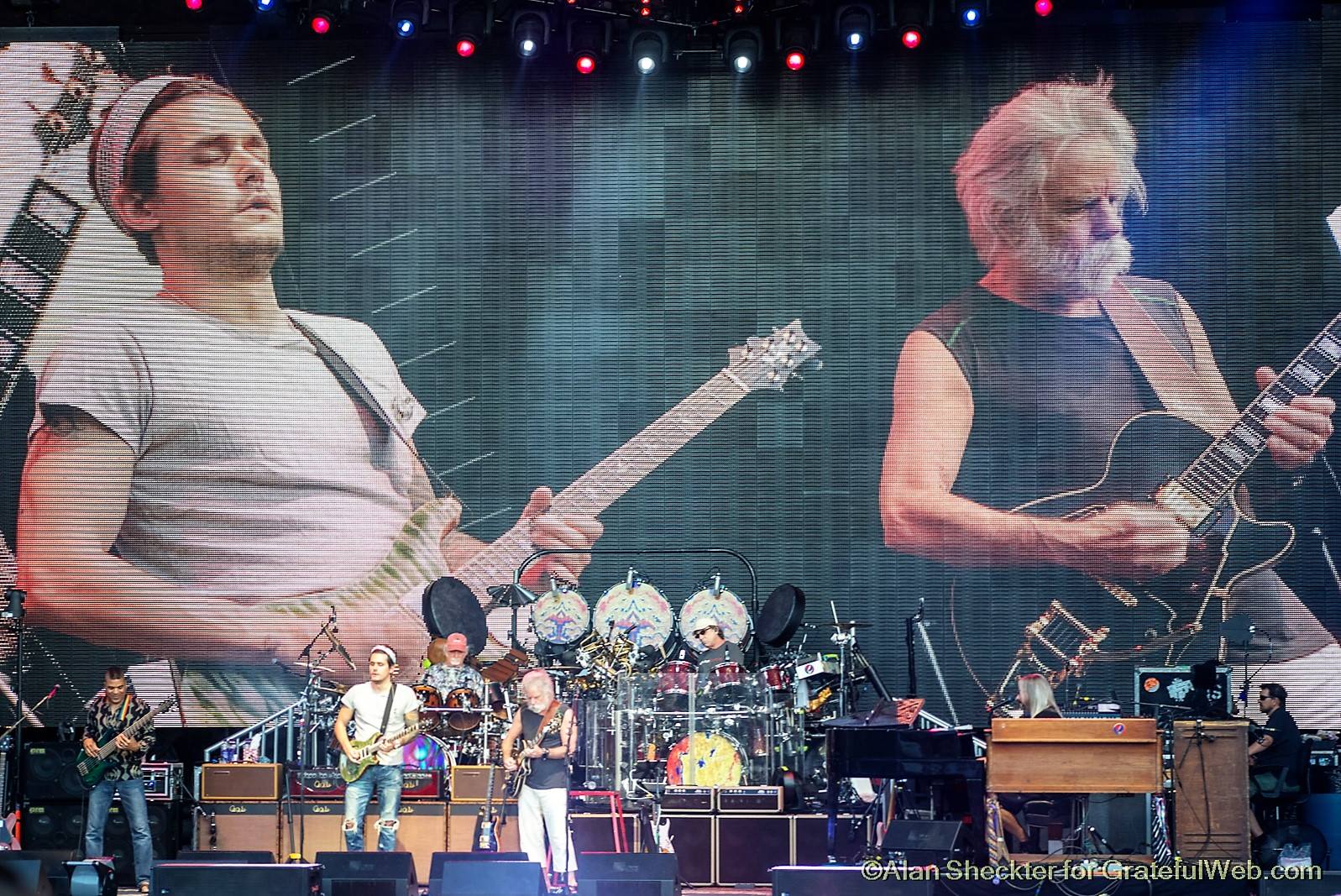 Jon the father, age 53, saw about 35 Grateful Dead shows in his day. He knew all of the material and was pleased with how Dead & Company has developed. "They are so much more in sync than they were eight months ago. They don't even need to look at each other to communicate anymore. They just go!"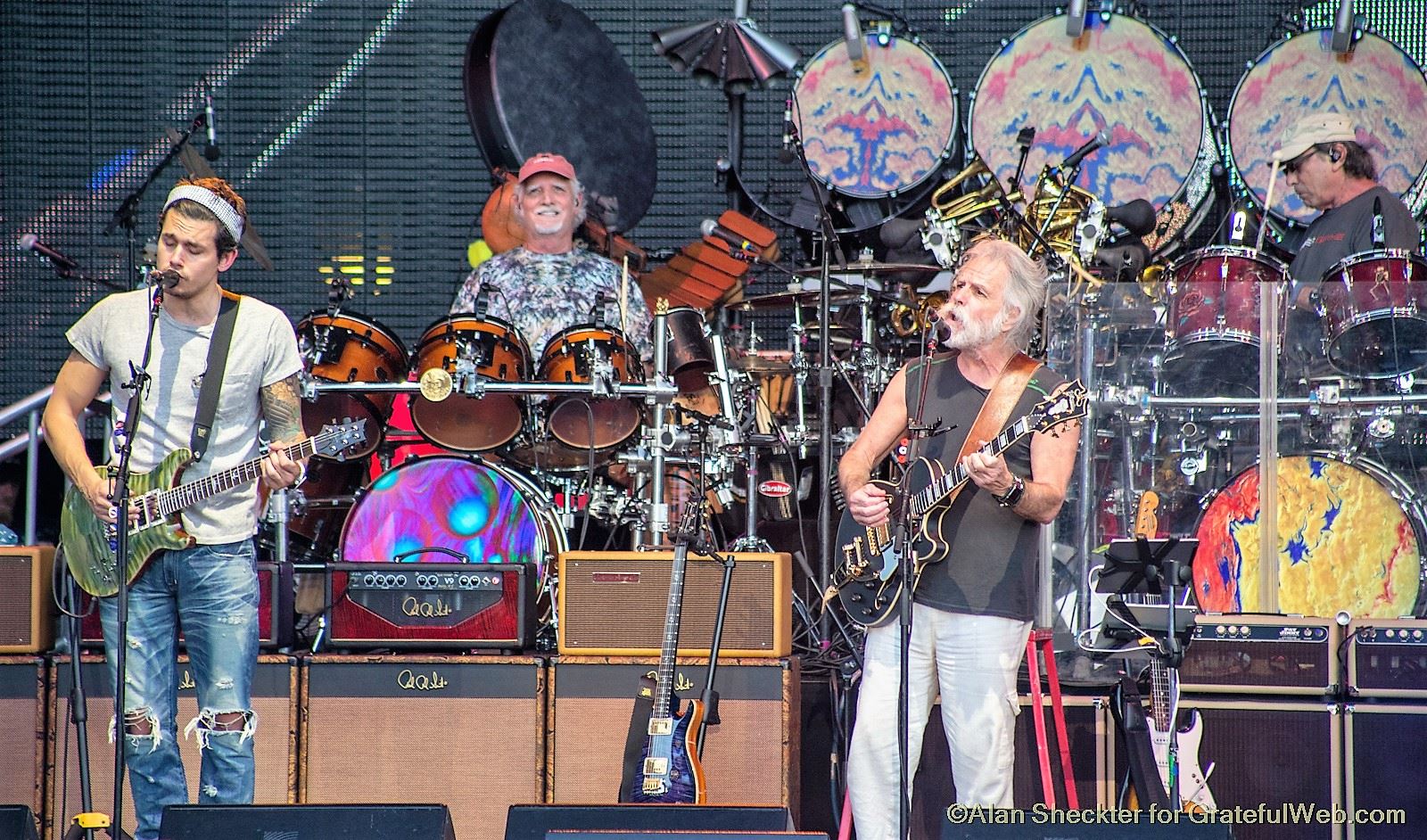 Jon the son, 22, whose experiences with The Grateful Dead scene included a Fare Thee Well show in 2015 and being held as a baby at one of the many Garcia memorial celebrations in 1995, was also enthused, based on, if nothing else, his ongoing cell phone capturing of the band and its ever changing visual backgrounds. "Most of my friends don't appreciate this music, but if I have the time, I listen" the younger Jon said, adding that he liked hip-hop and "everything."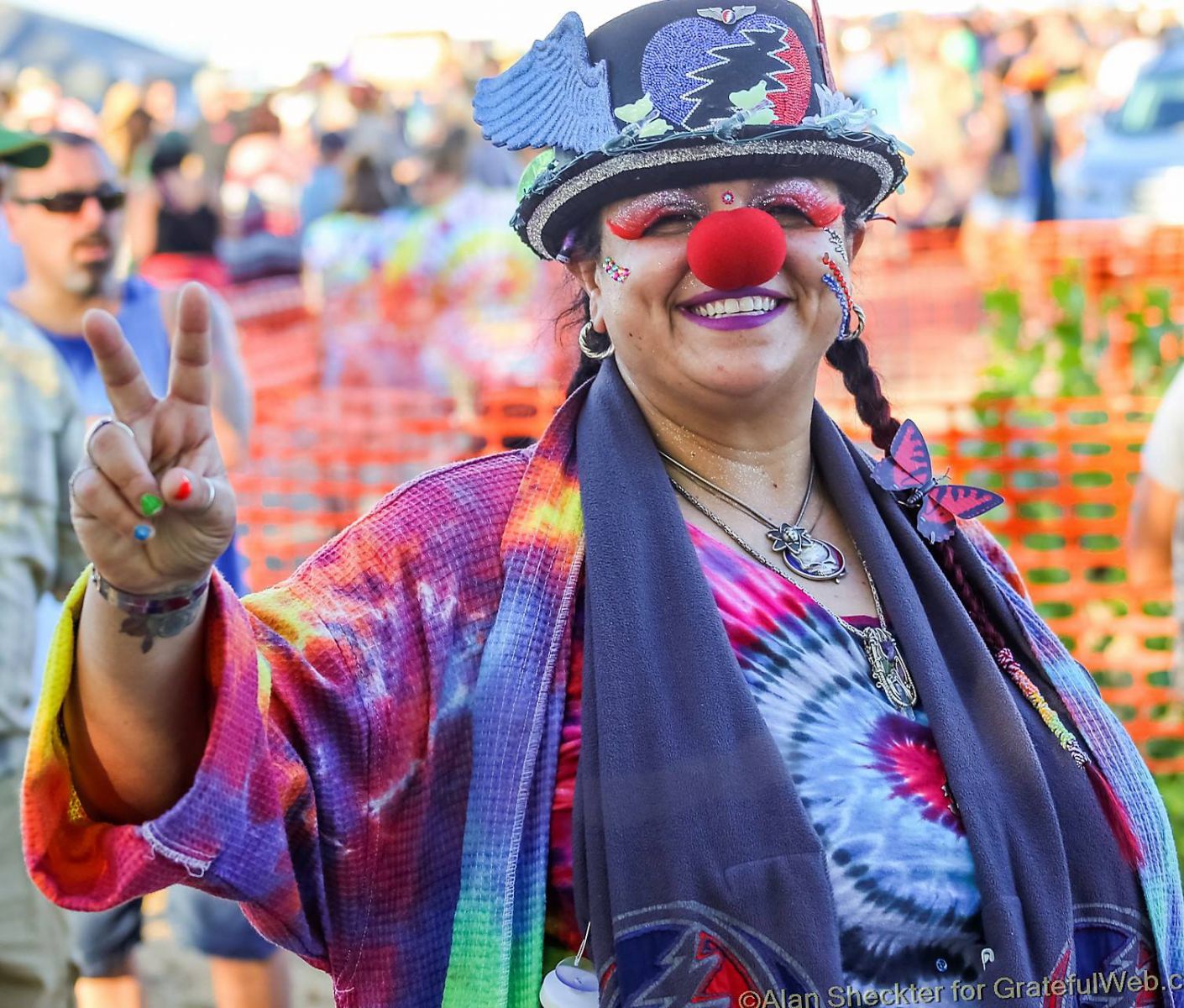 Scattered thoughts and recollections of the Dead & Company show near Sacramento, circa July 29, 2016
While there were lots of young shiny faces in the audience, they didn't overly exalt when the band broke into "Touch of Grey," The Grateful Dead's biggest charting single. It was pleasing to see that the crowd loved it all.
It's true what everyone's been saying about John Mayer, of whom I was admittedly not a big fan a year ago as I stood there with my arms folded whispering to myself, "OK, show me." He showed me. His improvisational jamming skill and obvious appreciation for The Grateful Dead and their material was evident from start to finish.
Jeff Chimenti, who has been Weir's chief keyboard side man for almost 20 years, was flawless, as he is in virtually every band in which he plays.
Toward the end of "He's Gone," Mayer delivered some improvisational scat vocals, as Burbridge stomped around next to him powerfully plucking his bass.
"Easy Wind," played for the second-time ever by this band, was fine fun, with all of the band members, old and new, enthusiastically riding out the verses and jams of the old Hunter/Pig Pen roadhouse rocker.
Mickey Hart's post drum percussive session was a fabulous fast-paced, energetic tribal/electronica/cosmic jam. His strums on the Beam were a heart-shaking full-body experience.
Anticipating what song will come next, a Dead Head game since the original band's early days, is still a thing. "Sounds like it's gonna be 'Shakedown,' … no … it's … Oh, it's "Touch of Grey."
Old Grateful Dead concerts had a lot of subtleties to them and moments of vulnerability that were all part of the experience when Jerry Garcia was at the helm. Dead & Company, at least on this night, powered through (except for "Ripple"), almost all notions of subtlety. That's not a criticism, just an observation.
Similarly, this band obviously rehearses more than The Grateful Dead ever did. But does that mean they lose some of the spontaneity of a good ol' Grateful Dead show? And if so, is that OK? I don't know; just something more to think on.
Famous Dead Head and NBA Hall-of-Famer Bill Walton was planted at the soundboard, reveling in the proceedings. He especially seemed to enjoy "Saint of Circumstance," a phrase he throws around sometimes on NBA broadcasts.
The show was very well attended, though not a sellout. Under-$30 lawn seats at the gate allowed everyone to get in (though still some parking lot folk sought free tickets from their concert sisters and brothers).
In 2016, dabbing cannabis concentrates and other methods of consumption have replaced old-fashioned doobie smoking for some, but marijuana is still the king of intoxicants on the scene.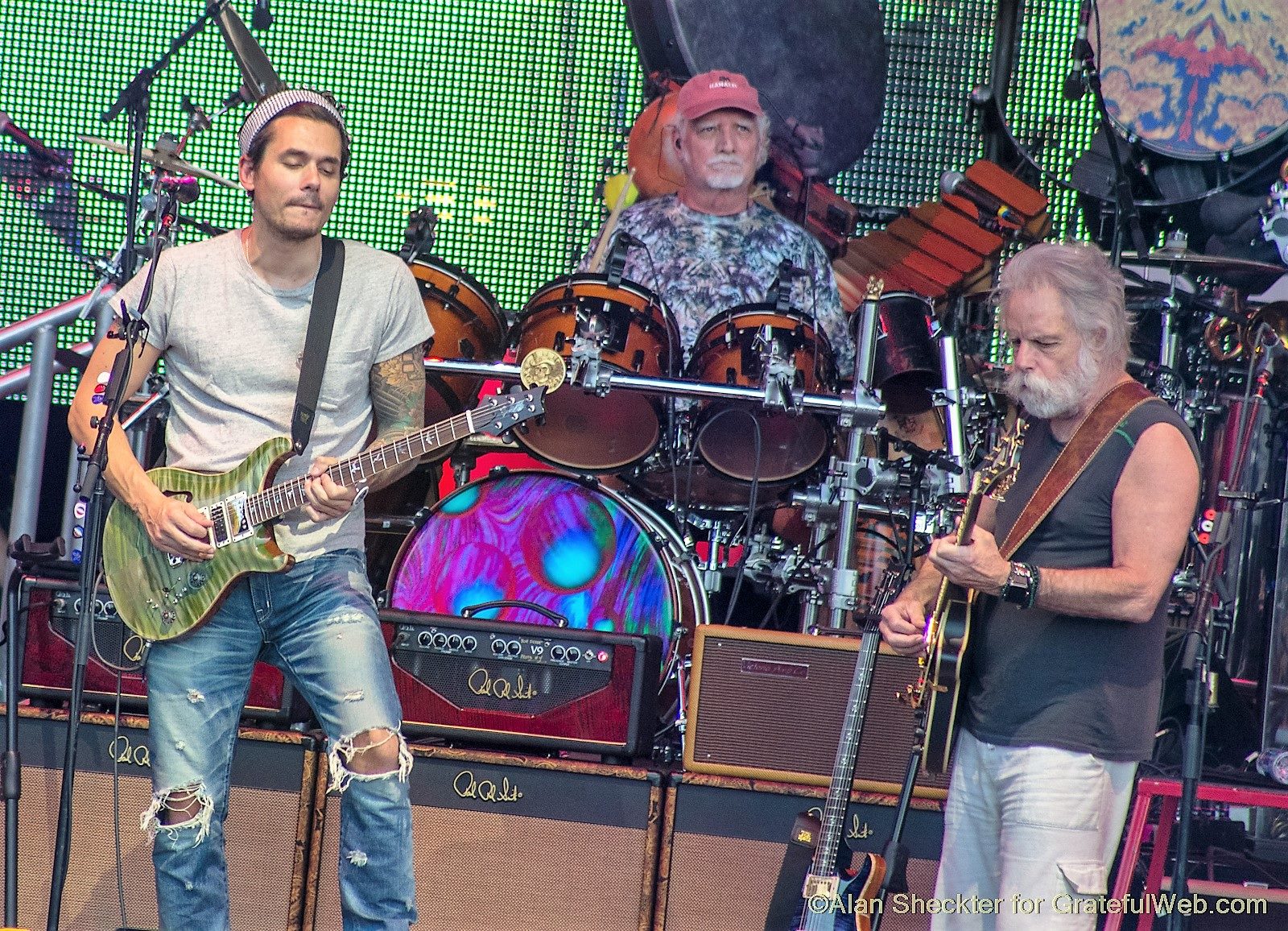 At 57, I've been at this Grateful Dead music thing for about 40 years. So as a concert reviewer, you're not gonna get a "they crushed it," out of me very often. But this Dead & Company band, in this current space in time, on a super-hot night in California's north valley, they indeed crushed it.