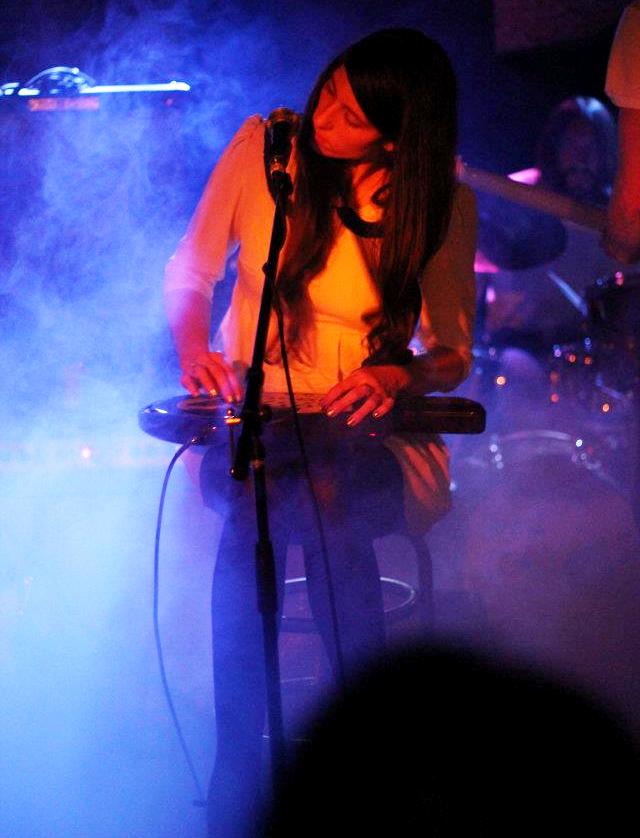 The front room of the Larimer Lounge filled quickly as Guards and Deer Tick finished sound checking on Thursday night. Shoulder to shoulder, audience members got friendly with their neighbors waiting for the doors to the back (stage) room to open. The show was sold out and fans showed up on time to catch an intimate performance and hopefully get an up close vantage point.
Guards from New York City took the stage as their smoke machine was emitting a thick, steady stream nearly overtaking the already dim lit venue, at time getting to the point where you wondered "shit, is that just the machine or did this joint actually catch fire?" The cloud shrouded them from the audience almost as if to take the unnecessary visual out of the sensory equation, leaving listeners to focus on what matters the most- their thickly layered glorious vintage pop. As it thinned out (at times) Richie Follin's band took visual shape complimenting the sound with faces, including that of the lovely Caroline Polachek (on omnichord).
"We're happy to warm you up for Deer Tick tonight," Follin mentioned, more than once. "John (McCauley) took a piss on the stage last night," he continued, "and they've been outdoing themselves each night. We're excited to see what they'll do tonight."
"Did you ever see 'When Vacations Attack'," asked guitarist Ian O'Neil as Deer Tick took the stage, "we just watched like two hours of that shit back stage."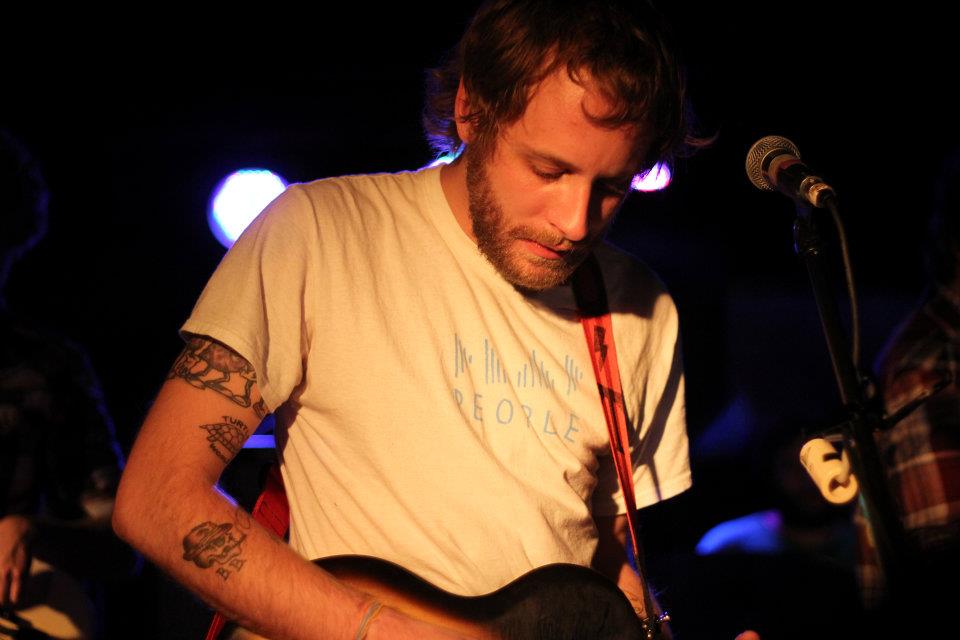 John McCauley followed double-fisting Budweiser bottles. Biting the cap off of one, he spit the cap into the audience, picked up his guitar and launched into "The Bump."
There was no pissing on the stage, but McCauley and friends delivered, like it was their job. A set of originals including "Main Street," "Chevy Express," "Bastards of Young," "Funny Word," "Baltimore Blues No. 1" and "Easy" showed that DT can roll through the road lag and subsequent Budweisers and throw down steady. McCauley's genius, in terms of songwriting was prevalent throughout the evening and O'Neil is no fucking joke on the axe. The bass and drum section, consisting of Christopher Dale Ryan and Dennis Ryan merely add to the legitimacy of this Providence, Rhode Island outfit. And Rob Crowell can hold down the keys as well as he can jam the sax.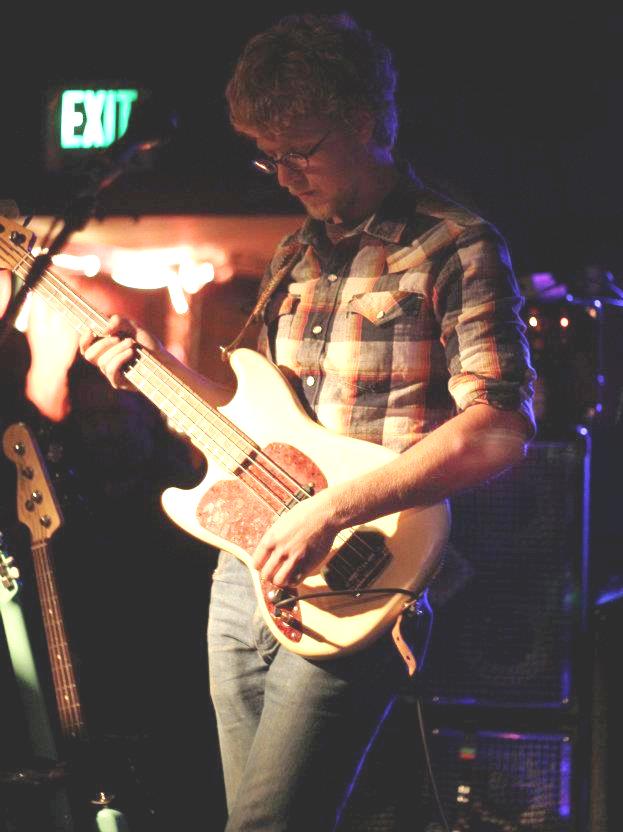 I liked these guys a lot before Thursday's show. Their live show has to be experienced as their stage presence is pretty damn incredible. Covers included "Something in the Way" by Nirvana (DT is know to do entire shows consisting of Nirvana tunes, as "Deervana"), some Replacements tune I can't recall, "Mexican Home" by John Prine (coupled with a song about cocaine and played solo by McCauley as the rest of the band took five) and "These Old Shoes" by Chris Paddock.
DT finished their set, which was one of the best I've seen this year, leaving their guitars to reverb heavily through the speakers and came back with an appropriate encore of "Lets All Go to the Bar," and for good measure, McCauley grabbed a cymbal stand and threw it into an amp for somewhat of a goodnight bid. This "bar band" could very well play large venue tours in the future, but it was nice to see them in a more sacred space while the getting is good.