For all of you many hardcore bluegrass fans out there, now more than ever is the time to sink your teeth into archival material from your favorite artists. More and more releases keep popping up, both in-studio sessions and live performances. It seems like the bluegrass community values the live-performance aspect of the form, and wants the luster of the instrumentation to be given proper representation.Mr. Del McCoury is a legend among the bluegrass community. The seventy-two year old rhythm guitar player has been displaying his boundless vocal range since 1963 when Bill Monroe tapped him to be a front man in his Bluegrass Boys. A few years down the line, Mr. McCoury started his own band, which eventually evolved to a lineup including his sons and nephew; Ronnie on mandolin, Robbie on 5-String Banjo, and Jason Carter on fiddle. For decades this lineup has preserved the important traditional aspects of bluegrass, while never compromising their adventurous nature, weaving into their repertoire contemporary styles outside of the bluegrass realm. It's important to call Mr. McCoury and his band essential bluegrass.Mr. David Grisman, a mandolin virtuoso, has been a crucial creator and collaborator since the mid-60s. Inspired by the genre greats such as Stéphane Grappelli and Django Reinhardt, Grisman's music, famously known as "Dawg" music revolutionarily weaves intricate jazz forms into forward sounding modern acoustic music. Just as much as Grisman draws from tradition, he invents new ways of approaching the medium. From his early day's of collaborating with Jerry Garcia and the Grateful Dead to forming his own Quintet which has been performing for nearly four decades. Grisman has never stopped performing and producing interesting material. Around three-years ago, Grisman started his "Bluegrass Experience" project, featuring banjo-ace Keith Little, Jim Nunally on guitar, Chad Manning on fiddle, and his son Samson Grisman on standup bass. He uses his Bluegrass Experience as a chance to hone down on the tradition and at each show takes time to explain important and interesting historical interjections that helped bring the form together. It's important to call David Grisman's music essential bluegrass.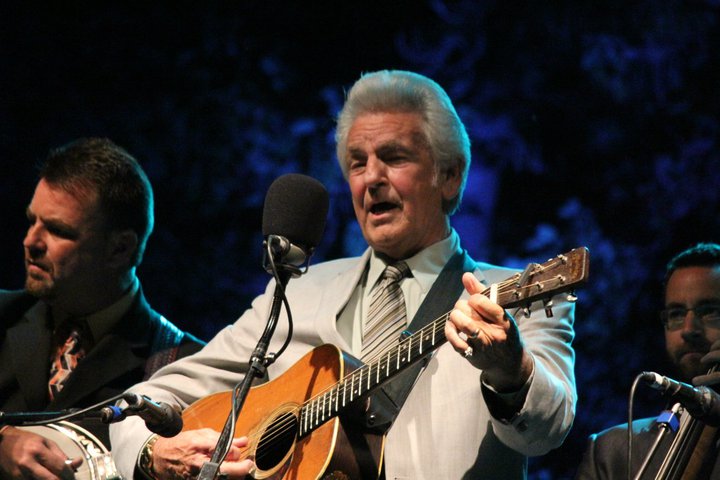 Their new collaborative release "Del & Dawg: Hardcore Bluegrass" is a crisp sounding live studio recording taken from two sessions in the 1990s. The sixteen traditional bluegrass tracks display the two legends in the peak of their mature years, throwing down good-clean bluegrass. Never has Del's vocals sounded so crisp and pristine. His guitar playing, which is often rhythmic accompaniment, sounds strong and up-front. Dawg displays his abilities by playing slightly more strictly bluegrass than normal. His chemistry with Del is undeniably strong and bound together by decades of musical understanding and empathy. Del's band accompanies the duo with guests Mike Garris (harmony vocals) and Mike Bub (bass) tying together the tight-knit lineup.Of the sixteen tracks, all stand alone as grand-ole opry worthy. My personal favorites include the jaunty "Save It!, Save It!" with a humorous introduction from Dawg. "A Good Woman's Love" is livened by Del's soprano side, in this lament about every lonely-hearted man's desires. "Come Back to Me Little Darling", a staple of the Del McCoury Band catalogue, has never sounded more sincere, as is its partner in track-listing succession "I'm Waiting To Hear You Call Me Darling".  Jason Carter's exceptional fiddle playing is displayed best on "Walking The Dog" and "Country Boy Rock & Roll". Perhaps the strongest track on the disc is the opening number, a duet between Del and Dawg. "John Henry" comes off with all of the proper vocal and instrumental nuances. We appreciate the band's contributions, but the opening track reminds us of the collaborative power of just the two of them.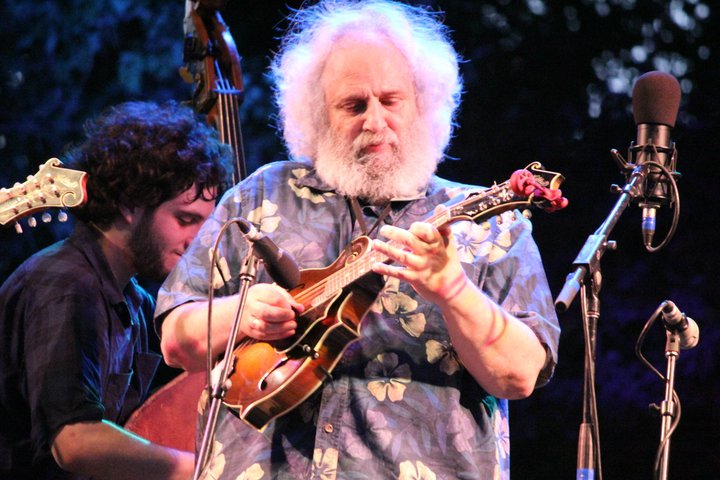 This must-have release is available from David Grisman's Acoustic Oasis website, which features dirt-cheep (money wise, never performance quality) recordings of Dawg music, collaborations, and preceding legendary performances from the grandfathers of the genre. This particular release goes for 8.95$ for download and is only available through acousticoasis.com. Mr. Grisman's website has already established itself as a valuable archival collection and continues to grow month-by-month. Do yourself a favor and treat yourself to this essential disc from the two greats. It's a great starting point for new-coming listeners to the genre, or a sentimentally essential collection for hardcore fans.