The wild world of bluegrass spiraled into frenzy this past Friday morning when tickets to the forty-second annual Telluride Bluegrass Festival went on sale. Per usual, tickets flew off of the virtual shelves like canned goods in a doomsday scenario, leaving locked out festivalgoers in a state of disarray. "How could this happen to me again?" shouted bluegrass fans across the nation, their fists clenched and shaking at computer screens with a sense of Déjà vu.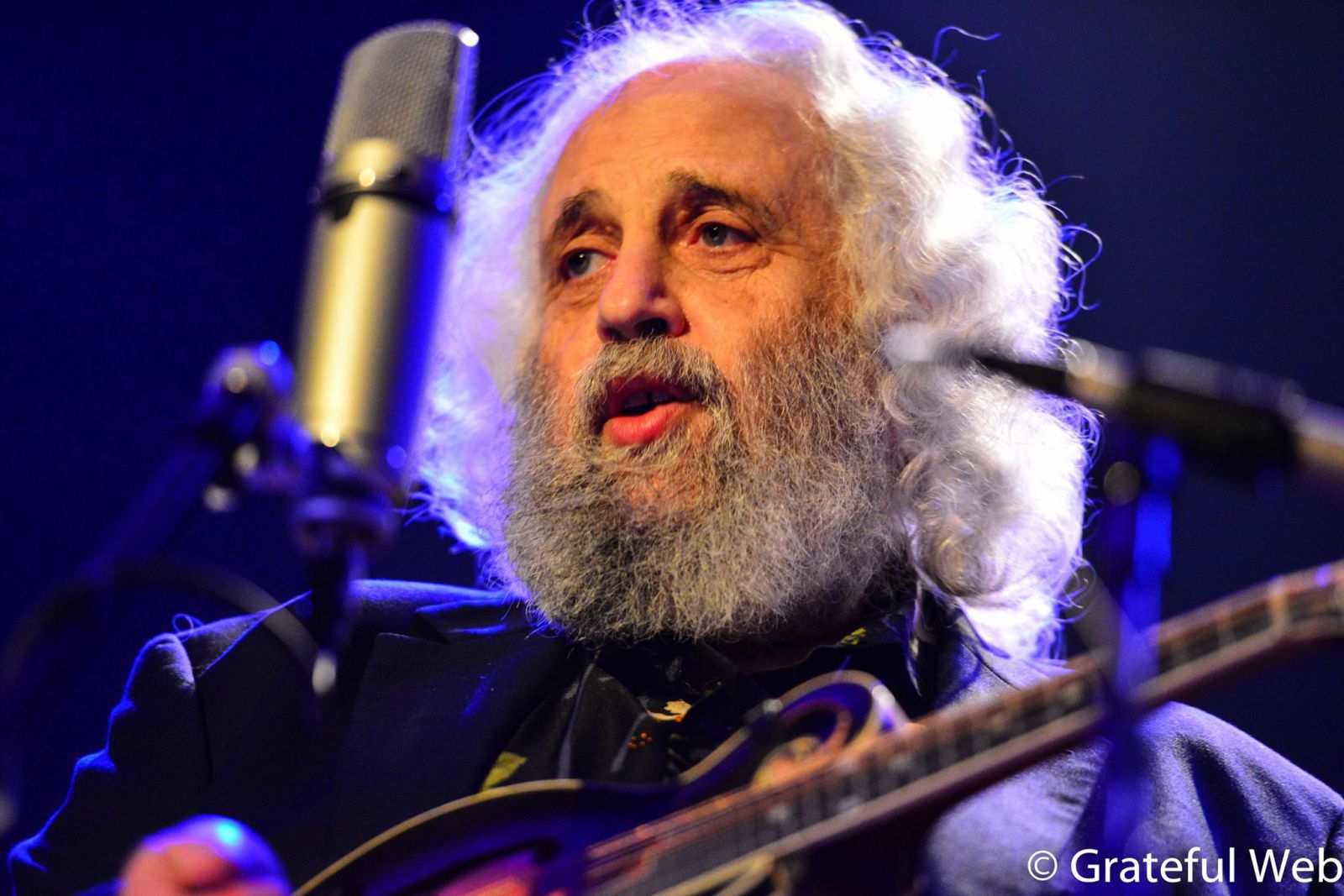 Just two weeks earlier, tickets became available for a night of "Brother Duets" with bluegrass legends Del McCoury and David "Dawg" Grisman at the intimately seated Oriental Theatre in Denver, Colorado. Like Telluride, tickets were hard to come by, and what became a slam-dunk of a day for some spiraled into another night left out in the cold for others.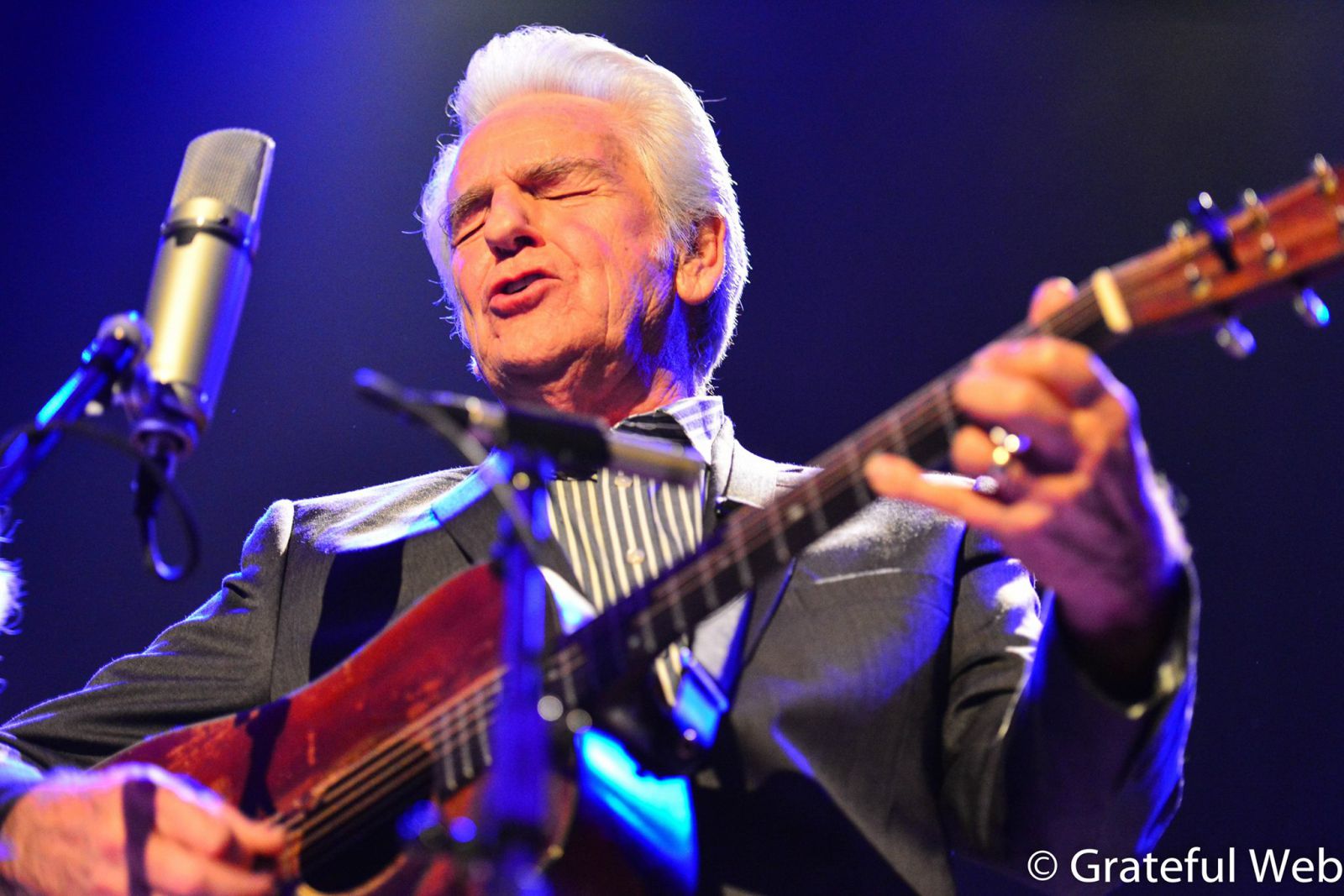 With one hundred and forty four collective years between these "dawg-fathers" of bluegrass, the evening unfolded into an oral and instrumental history of the genre that gained popularity in the twentieth century and has shown signs of growth in the twenty-first. The duo gifted the relatively tame crowd to renditions of some of their favorite covers and originals, with well-known bluegrass standards emanating from Del's acoustic rhythm guitar and Grisman's mandolin. Most of the audience was on the edge of their seats, attempting to reel in every lyric, joke and story coming from the single shared vocal microphone on stage.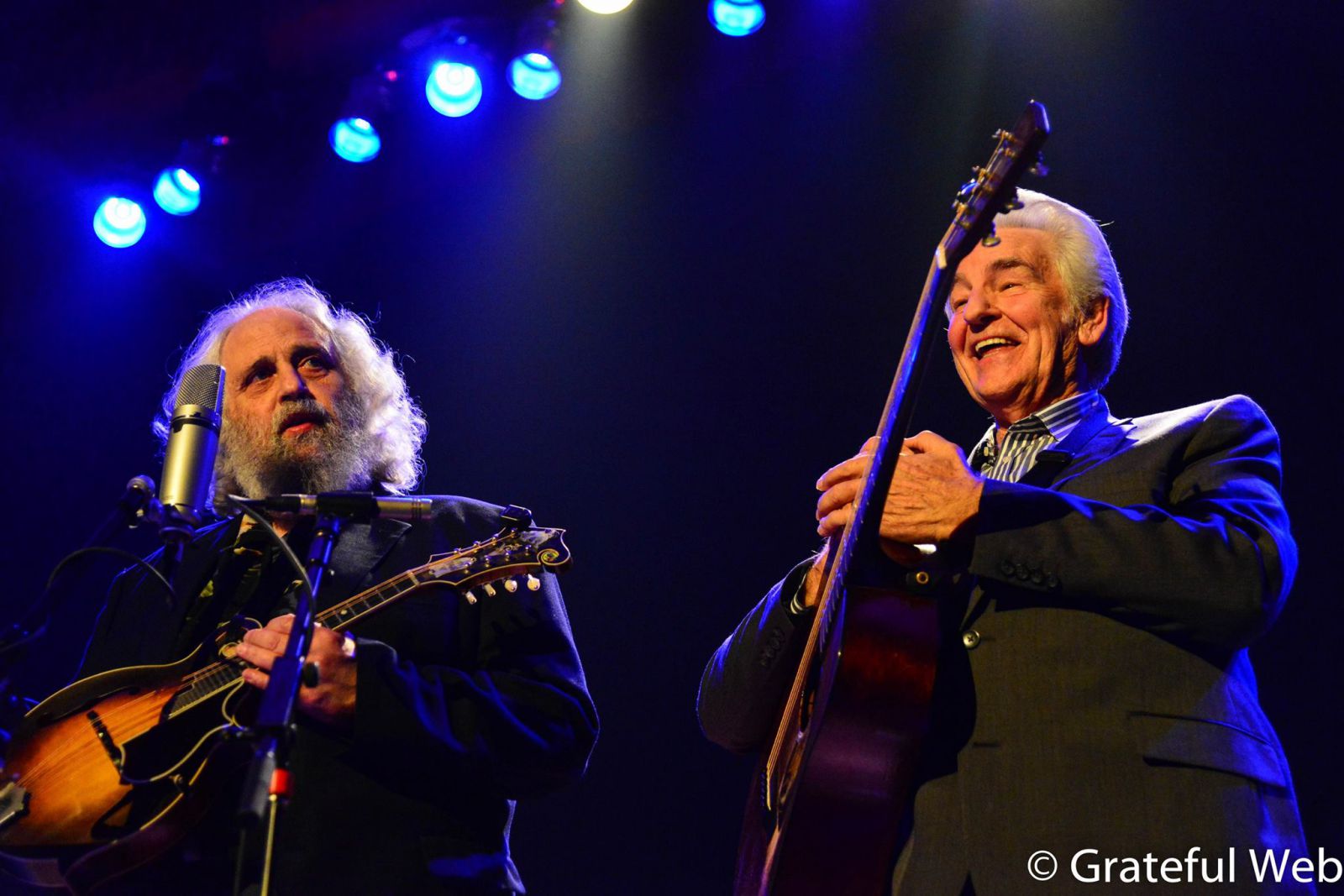 The Jimmie Davis penned "Shackles and Chains" got the set chugging along after the praise-heavy introduction of one another. Sheet music adorned the stand set between them, and they joked about not having a tablet, and how simplistic and old fashioned it must seem to flip through pages of music in this day and age.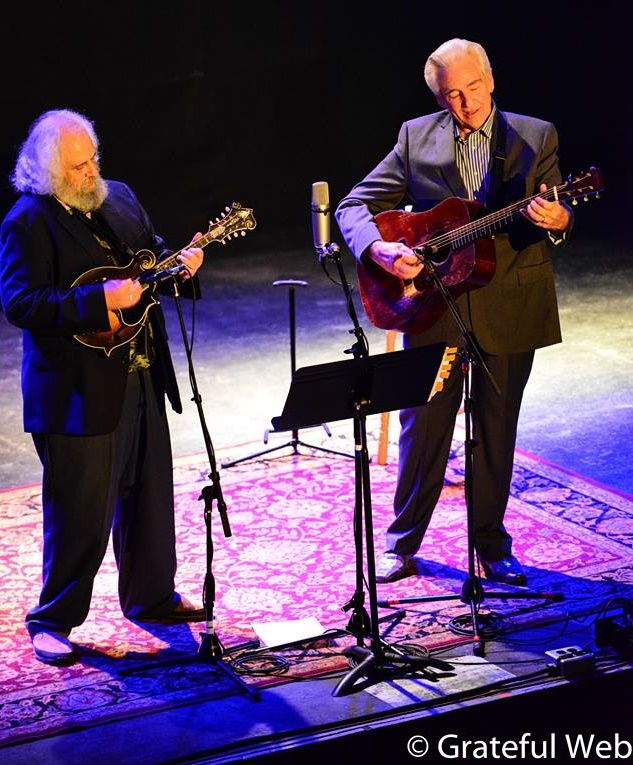 Grisman introduced the Bill Monroe section of their set, saying, "Bill was the father of bluegrass, but we're still looking for the mother." The vintage raconteurs entertained with tales about their initial meeting in the early sixties, and Del's association with Monroe and the Grand Ole Opry. The story time segment of the show had self-appointed sound police in the audience shushing one other. Unfortunately, the boisterous weekend warriors at the bar had trouble containing their excitement, though the veteran performers pushed on, not allowing such a trivial detractor to interrupt their groove.
"Dark Hollow" had Grateful Dead fans out of their seats and singing along. Grisman reaches so many tiers of music aficionados: jazz fans, bluegrass junkies, Dead Heads; they all show up to hear his hybrid mandolin. His association with Jerry Garcia and Old and in the Way certainly opened his sound to new ears, but it's hard to beat the union he has with Del on songs like Ralph Stanley's "Little Glass of Wine" and "Country Boy Rock & Roll," the latter from their combined release, "Del and Dawg."
"Man of Constant Sorrow," was introduced with a nod to "The Pizza Tapes," which Grisman recorded with Jerry Garcia and Tony Rice, and was one of the most recognized tunes played. In addition to the knee slapping banter between songs, a healthy dose of comedy came in the form of "I'm My Own Grandpa," garnering a good dose of audience vocals, both lyrically and in laughter.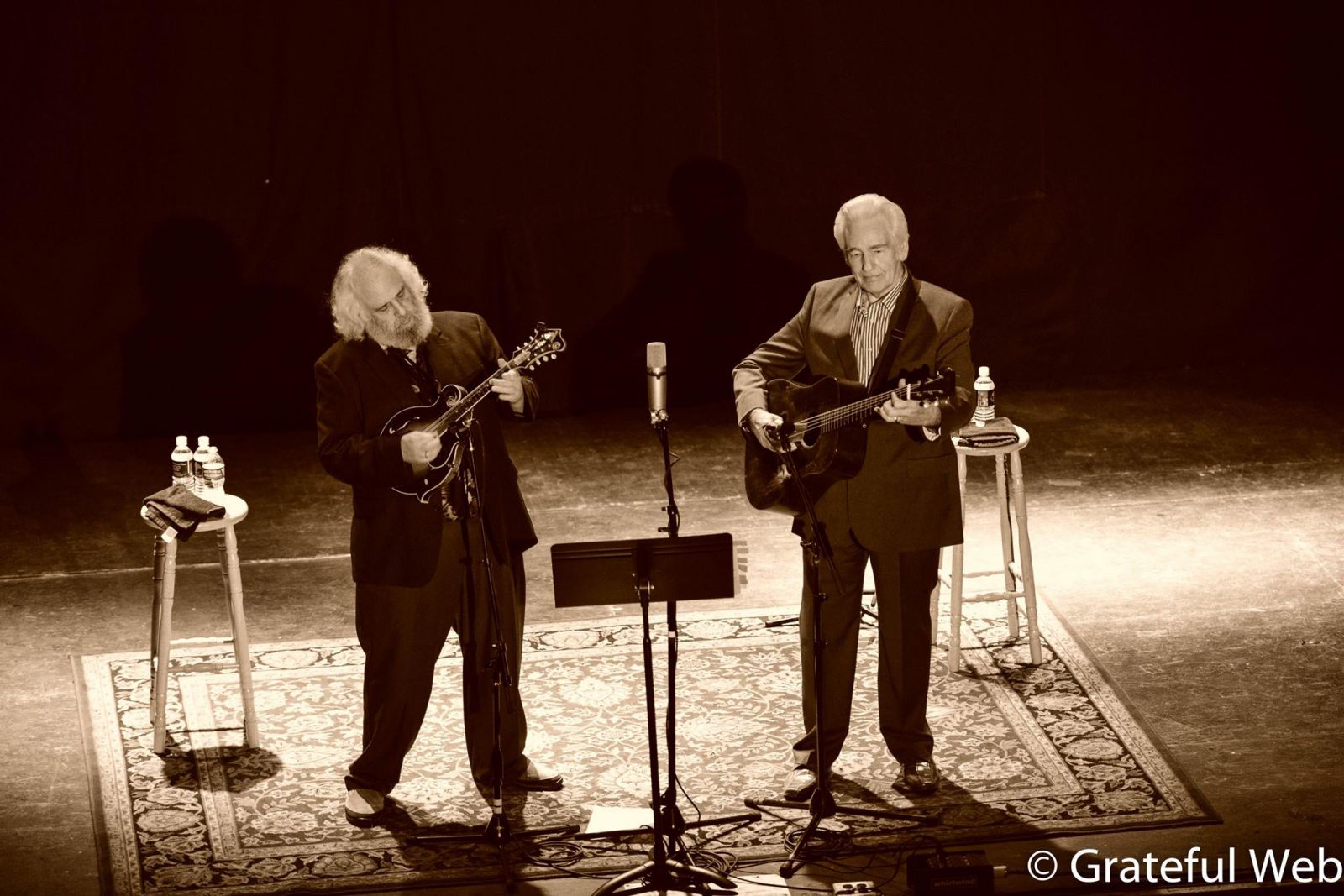 After a very brief encore break, they returned to treat us to a version of "Tis Sweet To Be Remembered," which Grisman said they had just started working on before the show. While they've played these songs individually for years, and judging from their sheet music had a pool to choose from, the set progressed in a fluid manner that didn't necessarily seem premeditated. As they said during the intro, the show was a work in progress, though you never would have guessed by their acute mastery of instrumentation and harmonies, and their knack for keeping a seated crowd engaged with a naturally minimalistic approach.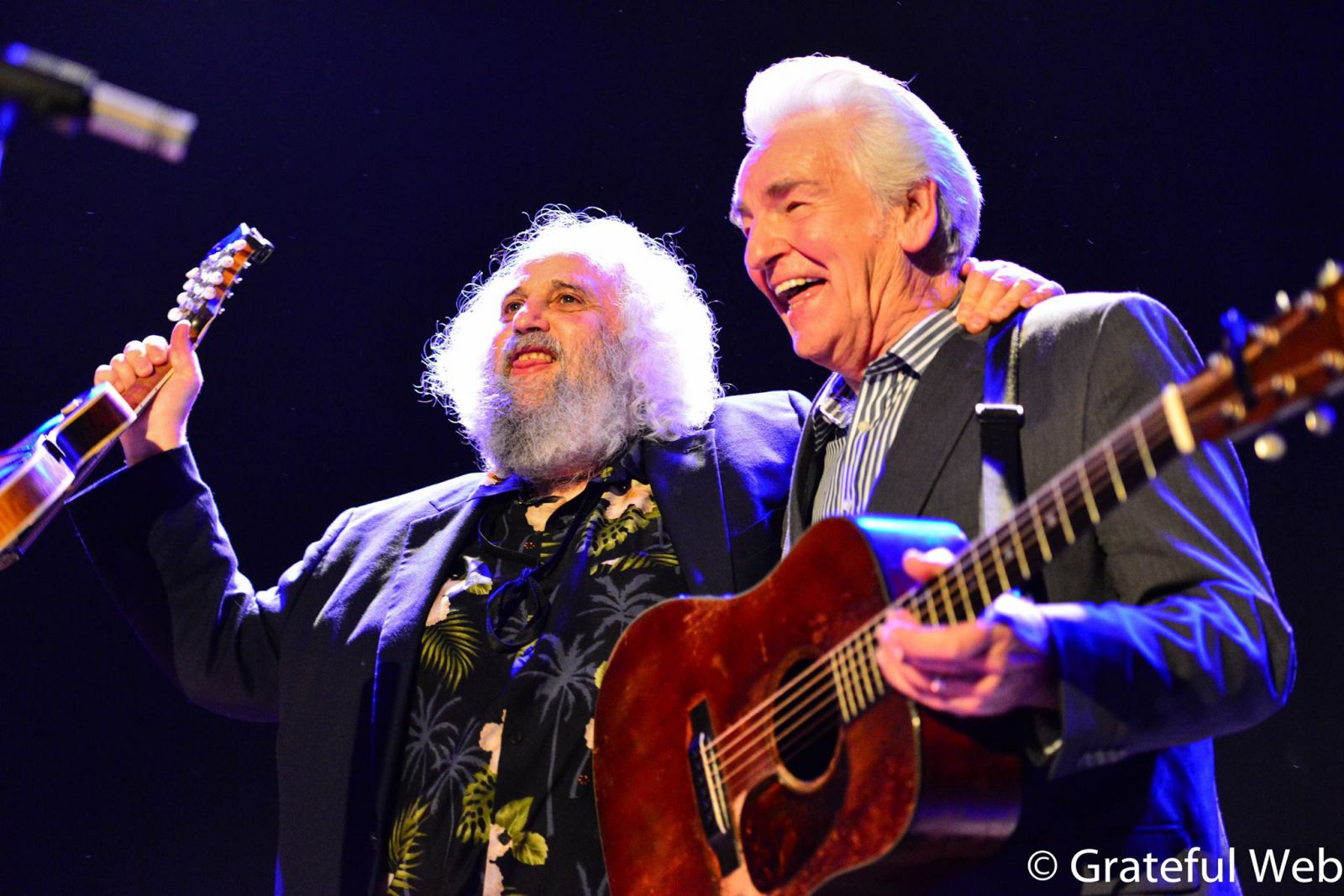 When they walked off stage with their instruments and sheet music in tow, you could tell that they'd been doing this a long time. With Grisman now sixty-nine and Del at seventy-five, and with more history between them than most artists will ever experience, it was a lasting image to convey. And if that wasn't enough, they volunteered the remaining portion of their evening to signing autographs and taking pictures with those that stuck around after the set.
While years of experience have helped to solidify their distinctive sounds, it's their ongoing dedication and never-know-it-all approach that leaves bluegrass fans anxiously refreshing those online ticket windows. Plus, it isn't everyday that two living legends come together for a trip down memory lane at such a small venue.