The California Mid State fair was in full swing Sunday, July 22nd featuring a concert by pop star Demi Lovato and Australian Hip Hop sensation, Iggy Azalea. Warm temperatures in the mid 90's enveloped the packed fairgrounds, and copious amounts of alcohol as well as non-alcoholic beverages were being consumed along with all manner of good, fair food. While farmers displayed their prized domestic animals, screaming teens rode the carnival rides like the Zipper. Live music could be heard throughout the sprawling fairgrounds. But it was the featured concert in the main arena that attracted the biggest crowd.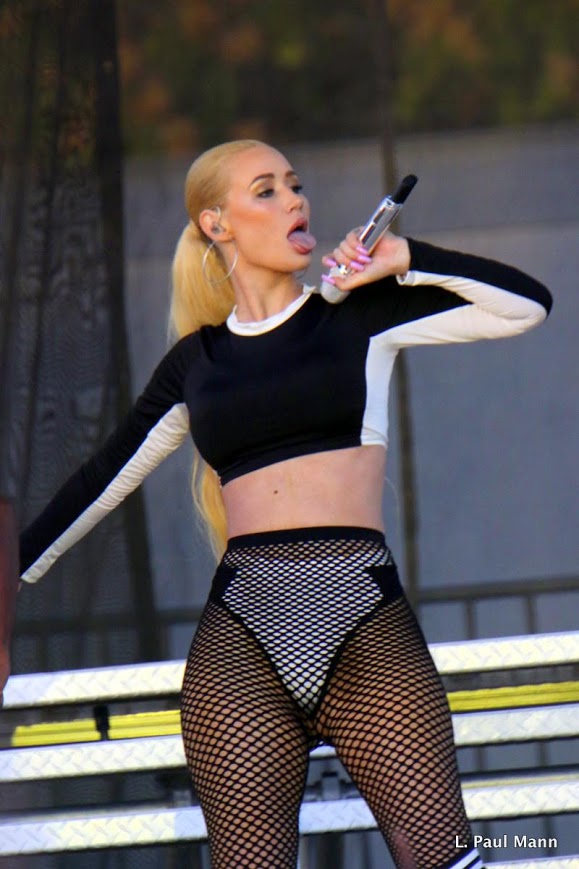 As the hot summer sun began to set, Iggy Azalea sauntered onto the stage with a group of back up dancers and played a short but spirited set of 6 songs. Azalea sang, danced and shook her most famous asset to the tunes of her DJ, Whizz Kid. Fans danced and sang along to nightclub hits like "Fancy" and "Work." Amazingly, Azalea joined The Beatles as the only two acts to rank number one and two simultaneously, with their first two Hot 100 submissions. Azalea left the stage after a short 35-minute set that had the crowd screaming for more.
The sun faded during the intermission leaving the vast stage to be lit fantastically with a massive light show. Singing sensation Demi Lovato hit the stage just as dusk began to descend on the fair. A clear night sky lit up with stars as Lovato led a full band and full chorus line of dancers through an intense 2-hour set featuring 20 songs. The singer was apparently in good spirits as her set was several songs longer than most of the shows she has been doing on the current tour. Lovato has become a bonified singing Diva with an astounding vocal range and a storied career beginning as a child actress and multi-instrumentalist by the age of 10. Lovato has cited Christine Aguilera as one of her primary influences, and her vocals share many of the unusual characteristics of her role model. She even covered one of Aguilera's songs, "Fall In Line."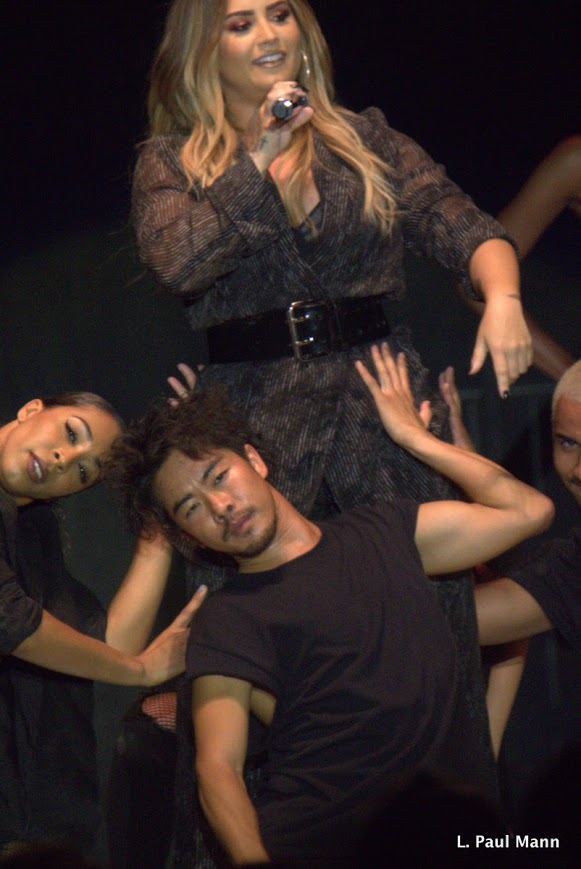 Lovato opened with some of her biggest nightclub dance hits including, "Heart Attack" and "Cool For The Summer." Then she moved on to songs from her latest album, Tell Me You Love Me, also the name of her latest tour which began at the beginning of the year. The singer fully clothed from head to toe turned in a sweat-drenched performance, adding dance moves to almost every tune. Lovato seemed to be reveling in the moment, often bantering throughout the show with her adulate fans responding enthusiastically. The singer with partial Mexican heritage dating back to Civil War times even did a song in Spanish. She sang "Échame La Culpa," a song she released last year as a duet with Latin singer, Luis Fonsi.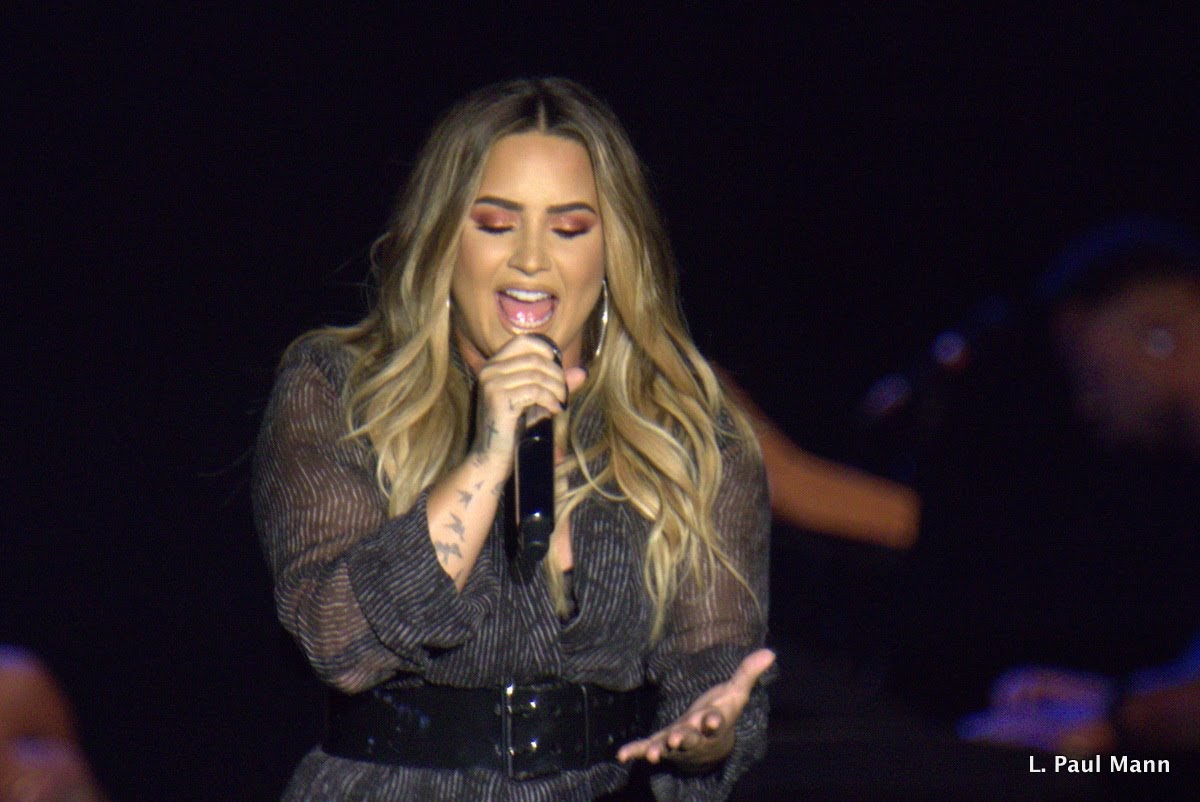 Lovato also sang songs from her new album dealing with her struggles with sobriety, including the haunting and prophetic, "Sober." The show ended on a high note with Lovato's new hit song "Sorry Not Sorry." Sadly, two days later Lovato was found unresponsive from an overdose, in her Los Angeles home and rushed to the hospital. Her current tour has now been suspended as she recovers. The singer has suffered from a string of personal challenges that were bravely revealed in a documentary last year. She was the executive-producer for the film called Beyond Silence, which follows three individuals and their experiences with mental illnesses, including bipolar disorder. Lovato discussed her struggles with eating disorders, substance abuse and being diagnosed with bipolar disorder. Fans and music stars alike have been posting their support for the singer on social media. The fans that saw her perform on Sunday are most assuredly thankful that the troubled pop star will survive to continue her amazingly storied life.