Dillon Francis Returns to Chicago at the Aragon Ballroom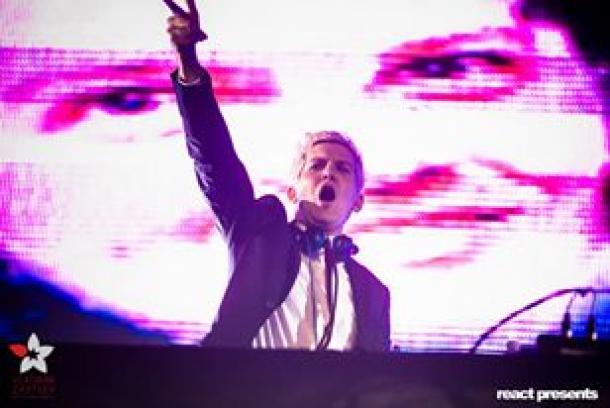 Saturday, December 14th, React Presents is thrilled to welcome DILLON FRANCIS back to the Aragon Ballroom with Anamanaguchi and other specials guests to be announced. 
Tickets go on sale Saturday, September 14th, at Noon at Clubtix.com.
After a massive 'Wurld Turr" at the beginning of 2013 with Chicago natives Flosstradamus, Dillon Francis hit most major festivals in the country, including Lollapalooza, Coachella, Outside Lands, and many others. Dillon's effortlessly meticulous take on Moombahton coupled with an unparalleled sense of humor (his DJ awareness video has led many down the road to Taco Bell) has pushed him to the forefront of the electronic music world, both critically and popularly. His was named one of MTV Clubland's "Artists to Watch in 2013." His most recent release is "Without You," featuring the one and only Totally Enormous Extinct Dinosaurs. Check out the rest of his tunes here.
Anamanaguchi is a boy band made up of hackers and producers born & raised on the Internet, currently living in New York City. Anamanaguchi started in Pete Berkman's basement in the suburbs of New York where Weezer, snacks and Super Nintendo lived in equal rotation. At 15, he began experimenting with creating punk music using an 8-bit NES. Following bass player James DeVito to NYU's Music Technology program, Pete met Ary Warnaar who grew up in LA on raves, fashion and lazer tag. Ary began writing for the band, lending a more academic electronic-influence to Berkman's capricious pop sensibilities. Later that year Luke joined as the band's drummer via a MySpace message and then the band had fully formed. Check out their music here.
Tickets go on sale Saturday, September 14th, at Noon at Clubtix.com.