After some time off, the long awaited Summer 2012 Disco Biscuits tour is finally here, and over already. It was a very small tour (3 shows plus a festival) that culminated at Camp Bisco this past weekend with a series of talented artists like: Bassnectar, Skrillex, Amon Tobin, and Crystal Castles. The only show I attended was the House of Blues show in Atlantic City, NJ, almost a hometown show for the Philly boys.Seeing a show in Atlantic City is usually a great time due to the many things there are to do before and after the concert. I have seen plenty shows in AC, but this struggling gambling town really showed me why they are having such a hard time drawing gamblers and concert goers. First off, I always park at the Showboat Casino, where the parking is usually free. They have recently increased that to $5, and the worst part about it was as I literally just put my car into park, and a rude security guard yelled over to another car nearby and me, "Everyone get out of your cars and get to the concert!" Obviously they were cracking down on tailgaters, but we literally just put the car in park, furthermore, how did he know that both cars were there for the concert? Security was extremely hype, as my old Philly high school students would say. That irritability continued all night as Biscuit fans were treated as second class citizens around the casino the entire night.When I arrived, there were not too many people in the venue yet. I bought an extremely overpriced drink in a tiny plastic cup and then got ready for the electro-club opening band called Damn Right!, who are also currently from Philadelphia. This passionate duo grew out of a residency at the 8x10 Club in Baltimore, where their residency attracted a small following. They are gaining some momentum now playing festivals and touring small clubs. At the end of their opening set, they brought up Aron Magner, keyboardist from the Disco Biscuits to jam with them on a couple tunes, which got the very small crowd going a bit.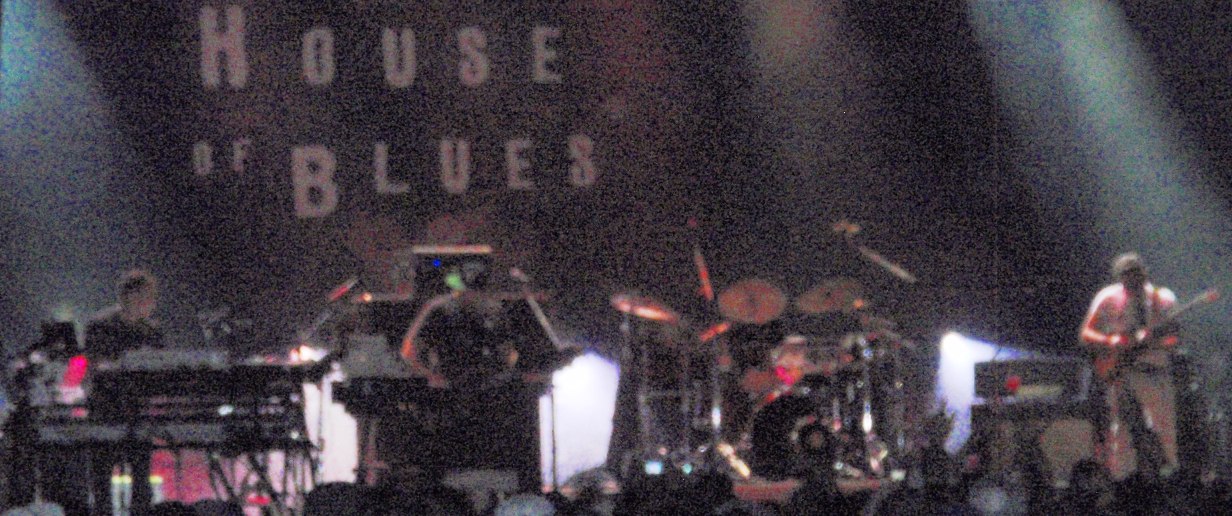 The venue was still filling in as security was religiously kicking people out of the bathrooms now for "being in there too long." This was the worst customer service at a casino/venue that I have ever witnessed. They need to take more notes from Las Vegas. Before long though, the Biscuits took the stage and opened with an old classic "M.E.M.P.H.I.S."  It was a very mellow and spacey start, and just then they appropriately went into Pink Floyd's "Run Like Hell." I say appropriately because right from the start of the show the band members did not seem to be there normal, happy, animated selves. Guitarist, Jon Gutwillig, was on the far right of the stage in his dark shades and Daft Punk shirt, as the rest of the band was as far away from him as possible. It was a weird energy on this night, as the first set started to take off with an inverted "Confrontation" into an unfinished "Shem-Rah Boo." I really enjoy Marc Brownstein's bass slapping in this song. I will not use "dropping bombs" to describe his playing because he recently posted his frustration for the lack of creativity in reviews as writers try to describe their music. They weaved this jam into the song "Bomb" though and closed the first set with a dyslexic "Crystal Ball."As the crowd dispersed into the casino, bar, or the boardwalk for the set break taking in all of the strict rules of where we were allowed to go and not go, the venue looked fuller, but not the usual sold out full show. I thought it would be packed due to the short summer tour and increasingly fewer shows announced in the band's future.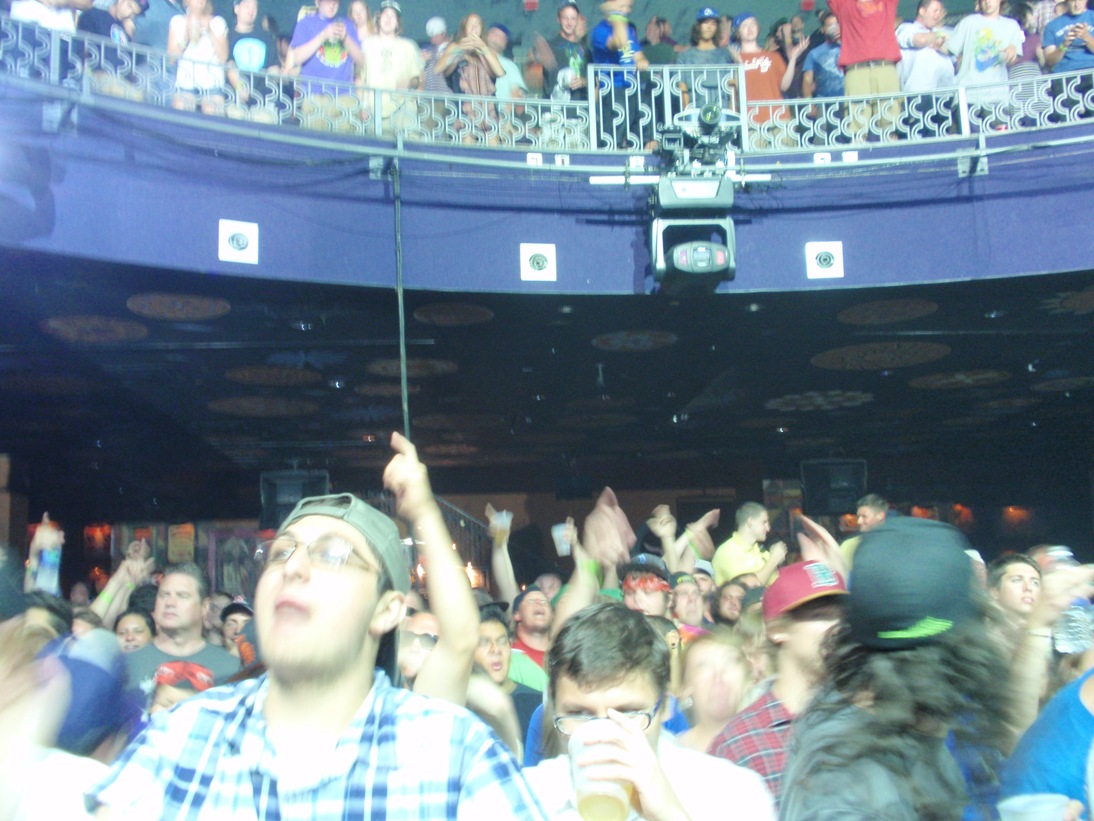 The second set started with a nice "Above the Waves," "Magellan," "House Dog Party Favor." This run of songs is always beautiful and adventurous to hear, but the dance party was subdued quite a bit from its normal continual flow of dance heavy songs. Half way through the set they went back into the dyslexic "Crystal Ball, and took us to "The Great Abyss." There was a definite sea shore feel to the show, which was great to hear as I happened to be on vacation at the beach for a couple of weeks. The encore was "Wet," which also fit well with the theme of songs. This second set closed with the end of "Run Like Hell," and for the first time, I sensed a disconnect from this band that I have been seeing since 1997. The only shows announced for the future are City Bisco, which will be like a mini festival in October in Philadelphia, and their traditional Mayan Holidaze in Mexico.