DSO Into The Sun Tour Starts Today!
Submitted by mike on Fri, 04/29/2011 - 23:16
Spring has finally settled in, and how sweet it is to be moving Into the Sun. Dark Star Orchestra's spring tour starts with an already sold-out show at Irving Plaza. No worries, though, if you're close to New York - we're at Westbury just a few days later. After that, we zip around the Northeast from point to point like the colored pen in a Spirograph. Little-known fact: if you connect the dots for each show on a map of New England, you can see a very familiar face in the pattern!* Visit our Tour Page for details and to see where your closest show will be.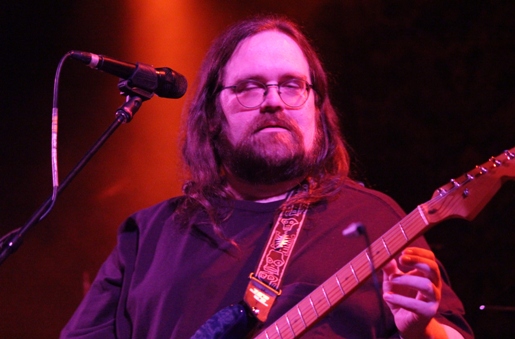 Have you been aching to hear a favorite song as filler/encore? Would you like a chance to vote for it? Then we've read your mind. Go to our Tour Page and pick a show from the Into The Sun Tour, click the link in the details, choose your song, and vote. Bonus: by doing so, you're entered to win tickets to that show!
-
Hearts Of Summer Beat For You
The second leg of our summer tour is taking shape and sending us across the country with shows in New Mexico and Colorado. We will drop in to Santa Fe on August 11th and rock 2 nights at the Mishawaka Amphitheater in Bellvue, CO on the 12th and 13th before cruising on to Bond, CO for a show at the State Bridge Lodge. Stay tuned for more shows in far off lands to be announced soon!
Visit our Tour Dates page for tickets and more info.
Did we already mention Gratefulfest 12? Can you tell how excited we are? Here are a few more bands that have just been added: Rusted Root and JGB, join the already power packed lineup including 3 Nights of DSO, Keller Williams, 7 Walkers, Railroad Earth, New Riders, BoomBox, David Gans and more! Tickets are on-sale now from DSOtix. Check out NLQP.com for more info.
-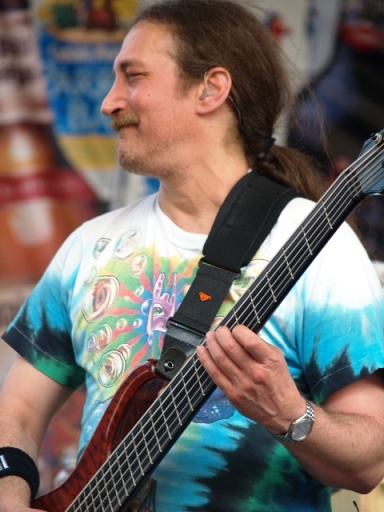 All of This Shall Be Sung Again
Check out the new additions to the DSO on Demand catalog. We have released last year's epic NYE show that included a rare acoustic set before recreating the GD show 12/31/76. Plus we are dropping some gems from the 2011 Southbound Winter tour including: 1/21 in Milwaukee, 1/22 in Chicago, 1/26 in Detroit, and 1/27 in Cleveland. Click HERE to see the full catalog.
-
Share Your Love

Have you taken pictures while at a Dark Star Show? If you upload them to our Facebook contest, you have a chance to win a pair of tickets to the Spring Tour show of your choice. But that's not all - if you choose to Like one or more of the photos that have been uploaded, you'll also be entered to win. What's to lose?
-
TOUR DATES


DATE
VENUE
CITY
DSO TICKETS
Into The Sun Tour
04/29

Irving Plaza

New York, NY

04/30

McCarter Theater

Princeton, NJ

05/01

Toad's Place

New Haven, CT

05/04

Lupo's Heartbreak Hotel

Providence, RI

05/05

Theatre at Westbury

Westbury, NY

TICKETS

05/06

Electric Factory

Philadelphia, PA

05/07

Oneonta Theatre

Oneonta, NY

TICKETS

05/09

Higher Ground

Burlington, VT

05/10

Higher Ground

Burlington, VT

05/12

House of Blues

Boston, MA

TICKETS

05/13

Colonial Theater

Keene, NH

TICKETS

05/14

Hampton Beach Casino

Hampton Beach, NH

TICKETS

05/15

Flying Monkey

Plymouth, NH

05/17

Sherman Theatre

Stroudsburg, PA

TICKETS

05/18

Whitaker Center

Harrisburg, PA

05/20

Mighty High Mountain Fest

Tuxedo, NY

TICKETS

05/21

Mighty High Mountain Fest

Tuxedo, NY

TICKETS

Hearts of Summer Tour
06/03

Wakarusa

Ozark, AR

TICKETS

06/24

Erie Canal Harbor

Buffalo, NY

TICKETS

06/25

Piere's

Fort Wayne, IN

TICKETS

06/26

Park West

Chicago, IL

TICKETS

06/27

Weesner Amphiteater

Apple Valley, MN

TICKETS

06/29

The Intersection

Grand Rapids, MI

07/01

Gratefulfest 12

Garrettsville, OH

TICKETS

07/02

Gratefulfest 12

Garrettsville, OH

TICKETS

07/03

Gratefulfest 12

Garrettsville, OH

TICKETS

07/06

The National

Richmond, VA

TICKETS

07/07

Greenfield Lake Amphitheatre

Wilmington, NC

07/08

Pisgah Brewing

Black Mountain, NC

TICKETS

07/09

Lincoln Theatre Plaza

Raleigh, NC

TICKETS

07/10

The Norva

Norfolk, VA

TICKETS

07/13

Veteran's Park Amphitheater

Springfield, OH

07/14

Bottle and Cork

Dewey Beach, DE

TICKETS

07/15

Bottle and Cork

Dewey Beach, DE

TICKETS

07/17

All Good Music Festival

Masontown, WV

TICKETS

07/20

Papermill Island Amphitheater

Baldwinsville, NY

TICKETS

07/21

Gathering of the Vibes

Bridgeport, CT

TICKETS

07/22

Bergen PAC Theatre

Englewood, NJ

07/23

Hilton Atlantic City

Atlantic City, NJ

TICKETS

07/31

Fuji Rock Festival

Nigata, JP

TICKETS

08/11

Santa Fe Brewing Company

Santa Fe, NM

TICKETS

08/12

Mishawaka Amphitheatre

Bellvue, CO

TICKETS

08/13

Mishawaka Amphitheatre

Bellvue, CO

TICKETS

08/14

State Bridge Lodge

Bond, CO

TICKETS

Jam in the Dam VI
03/14

Jam in the Dam VI

Amsterdam, NL

TICKETS

03/15

Jam in the Dam VI

Amsterdam, NL

TICKETS

03/16

Jam in the Dam VI

Amsterdam, NL

TICKETS