When Elephant Revival took to the studio in Maine to record their 4th LP – Petals(Thirty Tigers), with Josh Ritter's long time collaborator and producer Sam Kassirer, it would be the first time doing so without founding member and singer/songwriter/multi-instrumentalist Sage Cook. It would also be the band's studio introduction of Charlie Rose who stepped in Sage Cook's place following his departure. For the uninitiated, Elephant Revival is a self-described Transcendental Folk Quintet band consisting of members: Bonnie Paine (vocals, washboard, stomp board, djembe, and musical saw), Charlie Rose (vocals, pedal steel, banjo, cello, trumpet, trombone), Dango Rose (double-bass, mandolin, banjo, vocals), Daniel Rodriguez (acoustic guitar, electric banjo/guitar vocals), Bridget Law (fiddle and vocals). Their music expresses many influences, including Folk, Celtic Traditional, Americana and Bluegrass to create a kind of Rootsicana - Folkadelic Transcendental musical experience. Elephant Revival has performed at festivals throughout the country since 2006, including Summer Camp Music Festival, Newport Folk Festival, Telluride Bluegrass Festival, Joshua Tree Music Festival, Wakarusa Music Festival, and Suwannee Springfest.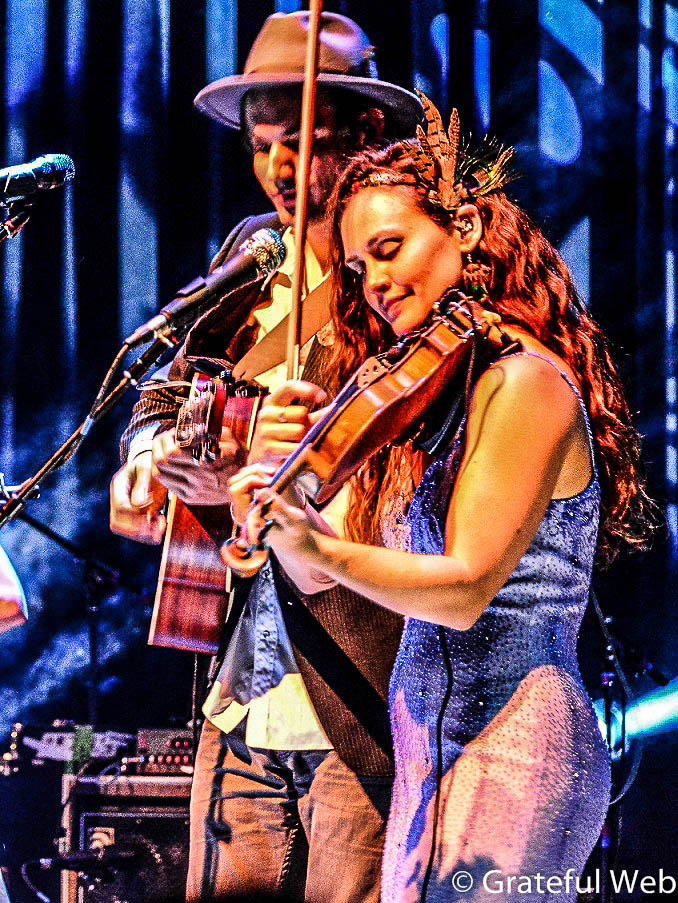 Petals, set to be released April 1, 2016, offers the listener an unapologetic and emotional journey through the fundamental elements of the human existence and spirit. Love and loss, healing and sorrow, thanksgiving and prayer, and death and rebirth are all prevailing themes in Petals. The album is also an homage to a fallen dear friend of the band, whose spirit and influence is honored in this emotive effort with captivating lyrical composition and dynamic instrumentation that Elephant Revival is renowned for. Petals has thoughtful and intelligent lyrics that touch the listener's inner self, expressing the essence of emotions while inspiriting the soul and warming the heart. The tender, haunting, ambient vocals of Bonnie Paine are beset on all sides by steady, danceable music composed of percussive strings and rhythmic washboards, hand drums and foot drums.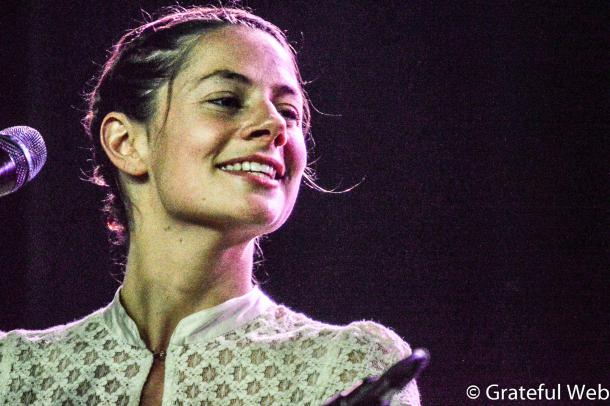 The opening track "Hello You Who" fittingly offers the listener an introduction to the musical experience provided by the album. With the addition of Charlie Rose, no relation to Dango Rose, comes the introduction of the Steel Pedal to the already impressive list of instruments engaged by the band, and the Steel Pedal makes its entrance with the starting notes of the very first track. "Peace Tonight" follows with a song about thanksgiving, forgiveness and prayer. "She thanks the sky, and she walks the earth, and the tears that fall are beautiful…all the lovers out there, peace tonight." The title-track follows with a heavier exploration into the metaphorical representation of petals pressed into the pages of a book, representing memories pressed into the pages in an individual's "book". "But jaded or tainted by memories, in fact I'm enjoying the lifting of morning, these petals intended for giving release."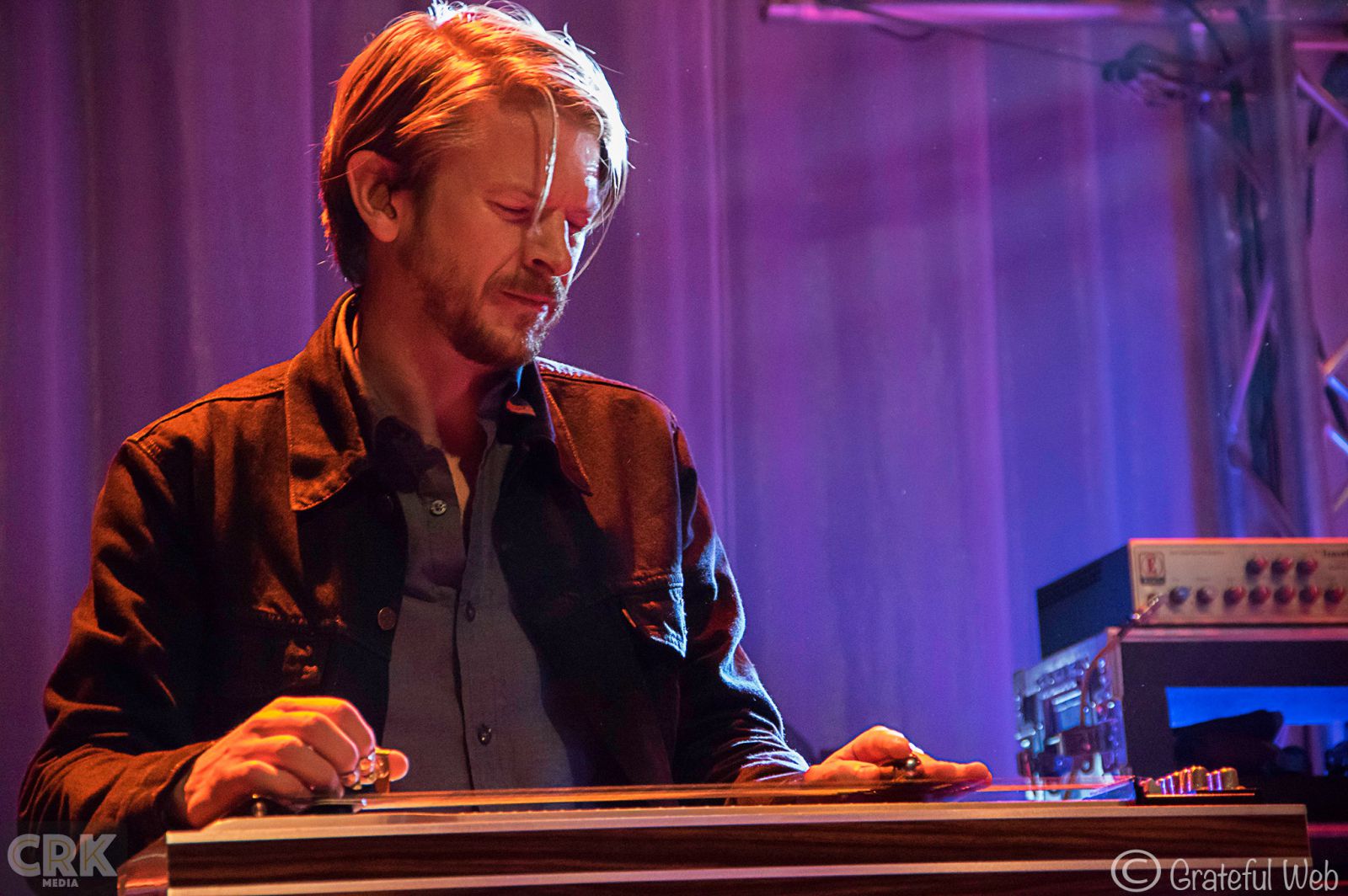 "On and On" brings Dan Rodriguez' vocals to the forefront and balance beautifully with Paine's harmonies in an expression of the cyclical nature of our lives and existence: death and rebirth, waxing and waning, on and on. The next two tracks "Raindrops" and "Season Song" evoke images of Mother Nature and our unrelenting unity with Her, both physically and spiritually. "Furthest Shore" is a dark and heavy Celtic Treble Jig with brooding lyrics and a catchy percussive interlude. "Sea Monster" provides an up-tempo jazzy banjo rhythm à la Béla Fleck, supported by softly harmonized vocals, and brought to crescendo by Bridget Law's fiddle. "When I Fall" begins with a powerful unison chorus/intro that elicits memories of Funkadelic's "Can You Get to That", and the track's story progresses from love and beauty, to a place of pain and heartache, only to be built back up by love and support in a transformative and transcendental journey. The final tracks "Home in Your Heart" and "Close as Can Be" appropriately provide closure to the listener, with expressions of desire to be with those you love most and what that actually means; by keeping your loved ones close to your heart you are able to honor them and keep them close.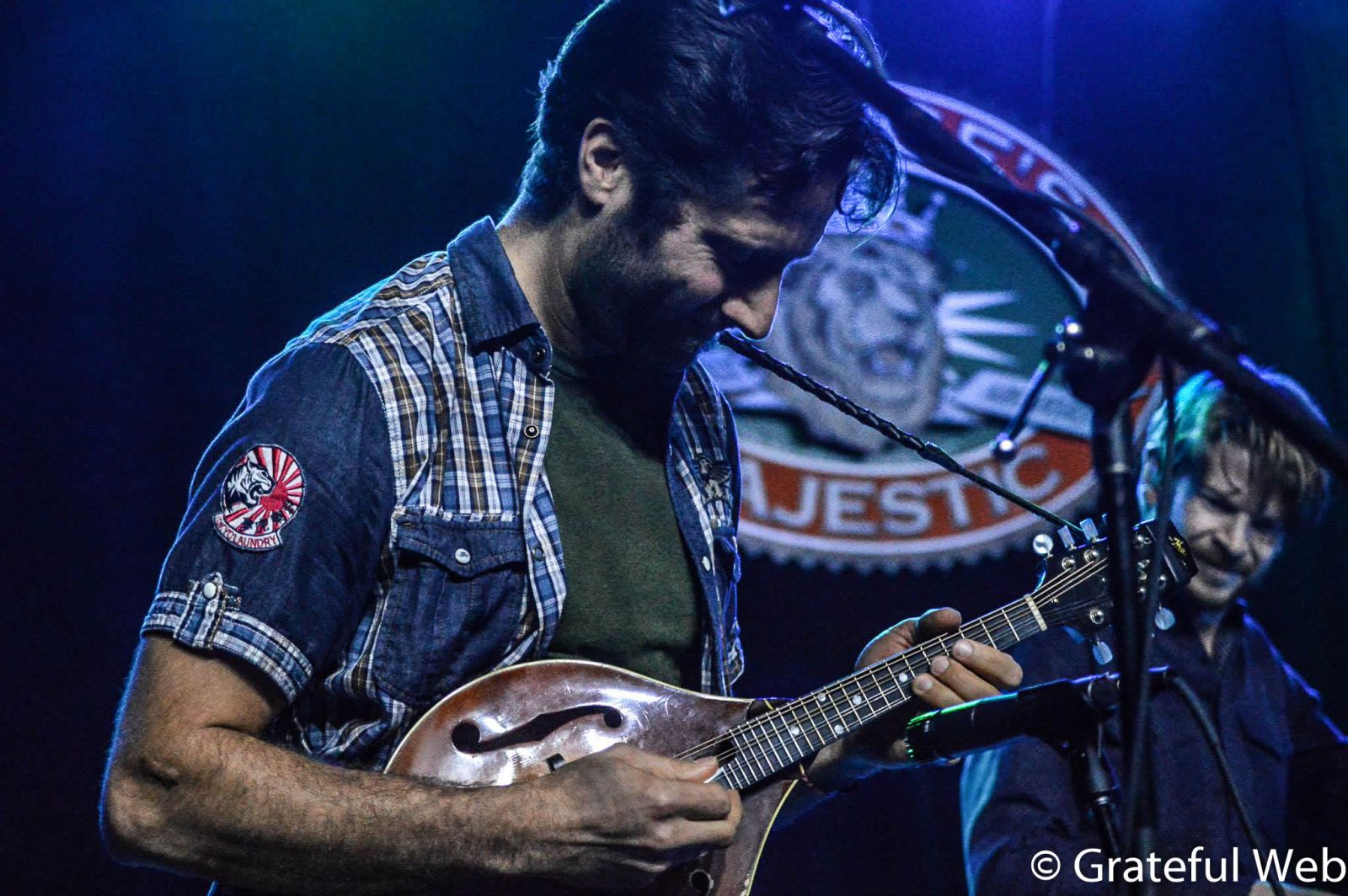 Follow Elephant Revival in 2016 by picking up Petals on April 1 and go see them live during their West Coast to East Coast Spring Tour, their 1st ever headlining of Red Rocks, or one of the many festivals they are performing at including DelFest, FloydFest and High Sierra Music Festival.