Elephant Revival Releases New EP, 'It's Alive' Today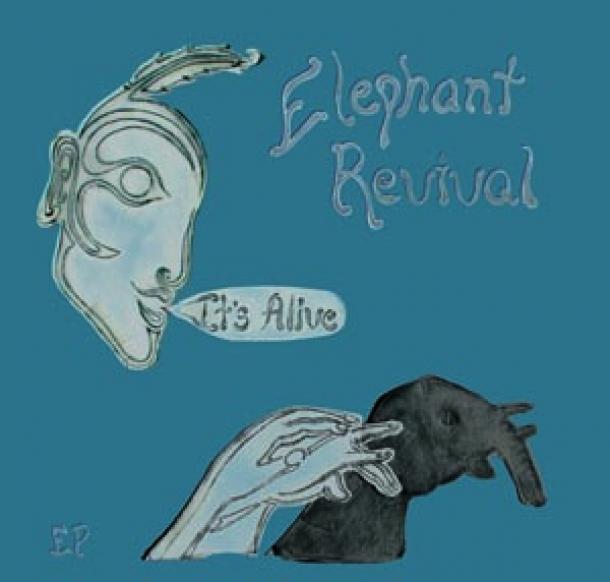 Elephant Revival's new EP, IT'S ALIVE, is now available to purchase through all major digital music outlets and online through the band's website. Until today, the EP, produced by Grammy winner Sally Van Meter, had been available only at live performances. Also starting today, the band is streaming the entire EP on its website, for one week, along with a new video for the song "Quill Pen Feather."
The EP, recorded at Immersive Studios in Boulder, Colo., and mastered by Gus Skinas of Sonoma Mastering, features seven new cuts including "What's That," "Quill Pen Feather" and "Wake's Only Daughter." Three digital-only tracks are also available to those who purchase the songbook, available at elephantrevival.com.
In its five-star review, Marquee magazine called the EP "truly spectacular," adding, "For nearly six years, the transcendental folk group has been helping to mold the modern folk tradition, but with their latest EP, the group has arrived at a place of beauty that is as much a milestone for the band as it is for the entire genre."
Starting on Friday, Nov. 23 — Record Store Day — independent record retailers throughout Colorado, including all seven Independent Records & Video locations, Albums on the Hill and Bart's Music Shack in Boulder, Rock N' Robin's in Fort Collins and Twist & Shout in Denver, also will stock the EP. Of course, IT'S ALIVE will remain available at shows, including winter stops throughout Colorado, the Midwest and Northeast.
Elephant Revival members are: Bonnie Paine (vocals, washboard, djembe and musical saw); Sage Cook (electric banjo/guitar, acoustic guitar, mandolin, viola and vocals); Dango Rose (double-bass, mandolin, banjo and vocals); Daniel Rodriguez (acoustic guitar, electric banjo/guitar and vocals); and Bridget Law (fiddle and vocals). Fans can follow the band and watch for performance announcements on twitter; on Facebook or at elephantrevival.com
Upcoming tour dates include: