Eliot Lipp | Shark Wolf Rabbit Snake | Music Review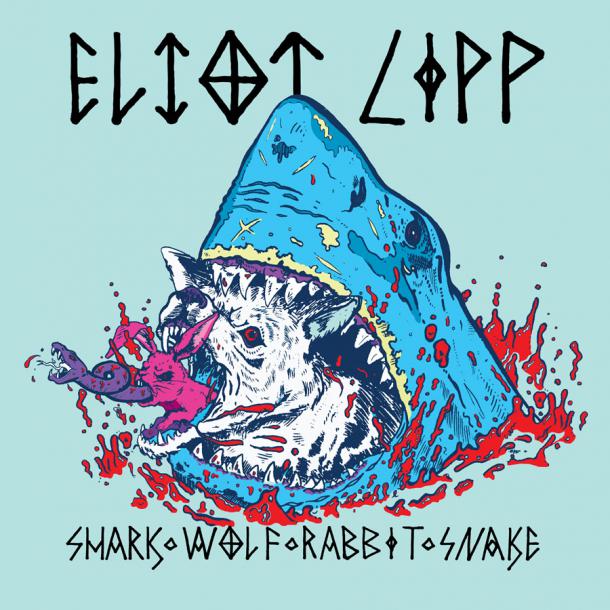 The always fresh, always different, producer Eliot Lipp recently signed with the Pretty Lights Music Label to release his first LP in just over three years. Known for his incredibly versatile multi-genre sounds, this Brooklyn-based producer has been constantly touring, releasing albums, and changing the game for just under a decade. What's so intriguingly different about Lipp's style and approach is his ability to seamlessly flow instrumental sounds together to form a fusion of melodies not yet classified as a genre. He proves that nothing it out of reach, demonstrated by his newest release titled, Shark Wolf Rabbit Snake. Twisting funky jazz-fusion with elements of hip-hop beats and melodies, Lipp proves once again that he is beyond a genre, title, or label. It's this fearless approach to break new ground that is so desperately needed in the EDM scene today.
Where to begin, the samples and segues on Shark Wolf Rabbit Snake are flawless, incorporating jazzy hip-hop funk with harder, more darker beats giving this album a very distinct tone. Off balanced melodies and different tempos keep you guessing and on your toes throughout the whole production. Although you can hear the influence that the Pretty Lights Music label had on Eliot Lipp's music, he still keeps true to his own original sound. One of the most mind-bending, stand-out tracks on the album is "The Wolf", which takes on a psychedelic trip filled with Latin drums, jazzy lounge pianos, and space synths. What starts as a fairly lifting, upbeat tune "The Wolf" transforms into a dark, deep house track with heavy 80's synthesizers that will have you bouncing in your seat. What impresses me most about Shark Wolf Rabbit Snake is the precision and execution of Lipp's hi-hats and snares. You can sample all you want, but without proper rhythm a track has no flow, and Lipp is well aware of these concepts. The hi-hats are perfectly placed and bang hard, giving the album a hip-hop feel to it. The kick drums hit heavy at times, but flow smoothly through other tracks. Another stand out performance on the album titled "Mountain" shows a more electronic, dubstep-like side of Lipp complete with massive build-ups and drops. In fact, Lipp recently teamed up with music-download empire Beatport to launch a remix contest for the track "Mountain" so up and coming producers can test their skills. Overall, Shark Wolf Rabbit Snake has a great flow and vibe that will make you laugh, cry, and dance the night away like it's 1984.
Proving time and time again that he isn't your average producer, Eliot Lipp comes through with another masterpiece of an album. The deeper, darker feel to the album will somewhat surprise fans of his older tunes, but there are still plenty of uplifting, more melodic tracks as well. Overall, this is Lipp's best work to date and it will be very interesting to watch this young producer rise with his new Pretty Lights label.
"A lot of producers, myself included, taught themselves how to make music by making hip-hop beats. Most styles of [Electronic Dance Music] are influenced directly by hip-hop, especially with heavy bass, and recently with all the trap beats. One of the most important aspects of hip-hop culture is the emphasis on being original and not being a biter. That's one thing the [EDM] could use a little more of. People are scared to set themselves apart from the norm, but risks need to be taken in order to progress." – Eliot Lipp