On a super busy concert night in this thriving state, which has seriously become even more of mecca for music than it already was over the last half a century, the Ogden Theatre hosted EOTO on their final night of their fall tour. It was a perfect place for them to go showcase their intergalactic improvisational sound and their Prism laser beams descending on the crowd like a hard-boiled egg slicer. Colfax Ave. was hoppin' and Templo and Signal Path warmed us up from the mid December freeze.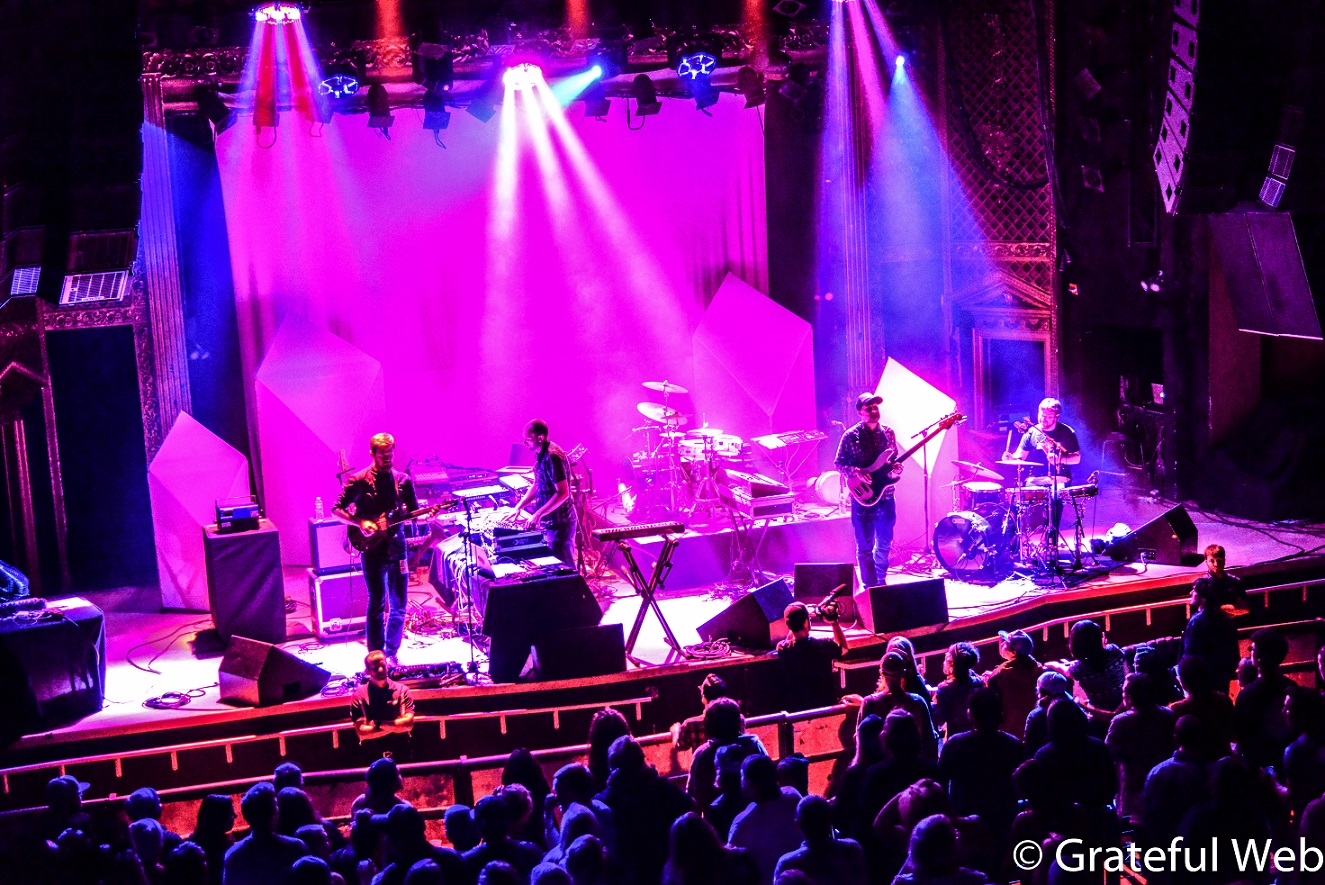 Templo came on first with all original music that was reminiscent of the Sonic Bloom Hummingbird stage or a forest full of mythical creatures dancing to their happy music. Local DJ, Liam Shea (Templo), started as a drummer, so his downtempo beats mix with a dreamy landscape of musical exploration, which takes the listener to another world.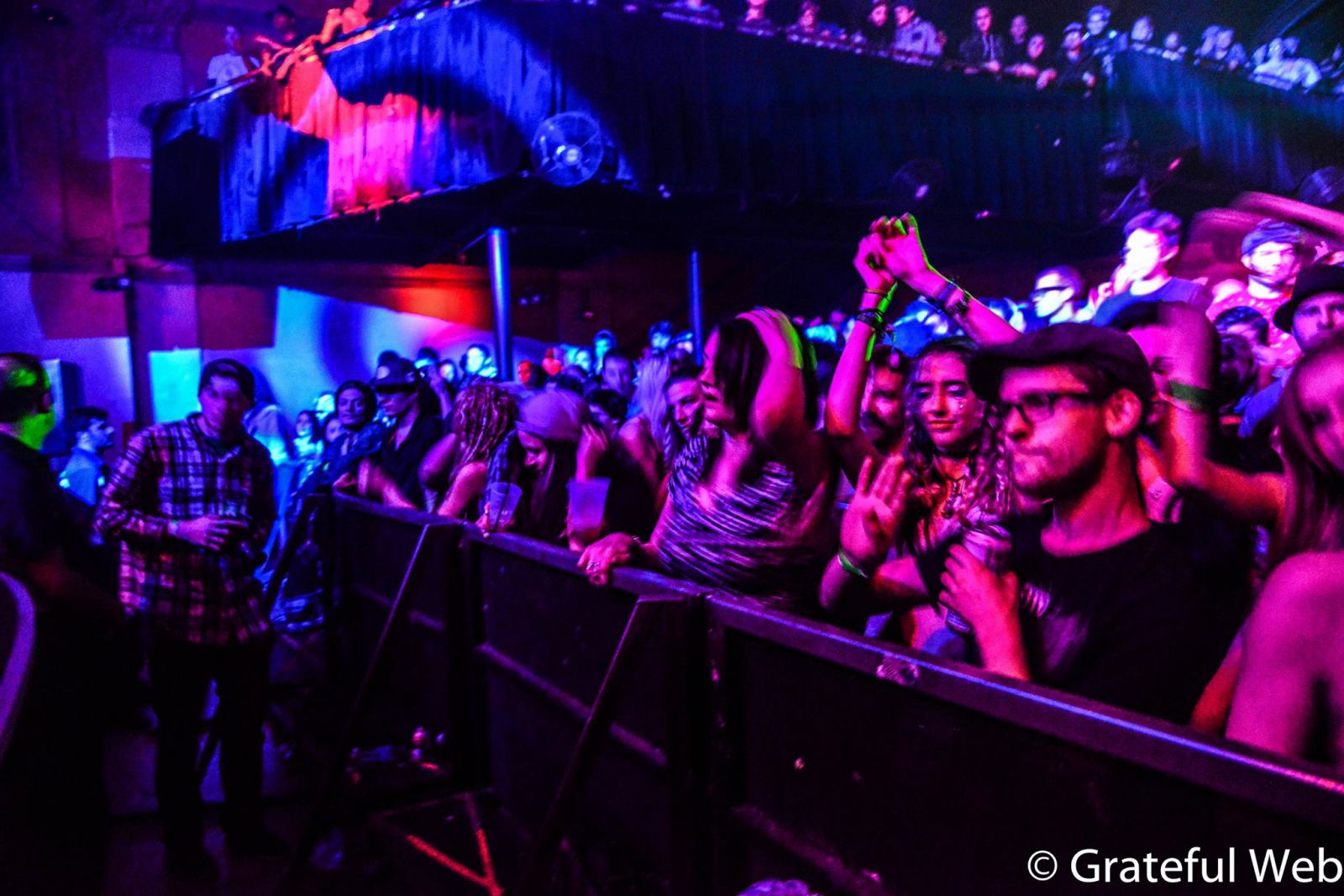 The crowd grew larger as Signal Path came on stage. They filed in slowly grabbing drinks and their photos taken at the photo booth, which seems to be a growing trend at shows nowadays. Everyone loves to tag themselves. Signal Path did not hesitate for one minute to kick it into high gear. The low end of the bass creates an instant dance party. I have seen Signal Path a couple times recently, but for some reason this show resonated with me the most. At times, I felt like I was inside of a Spy Hunter arcade game, and my legs could not stop shuffling.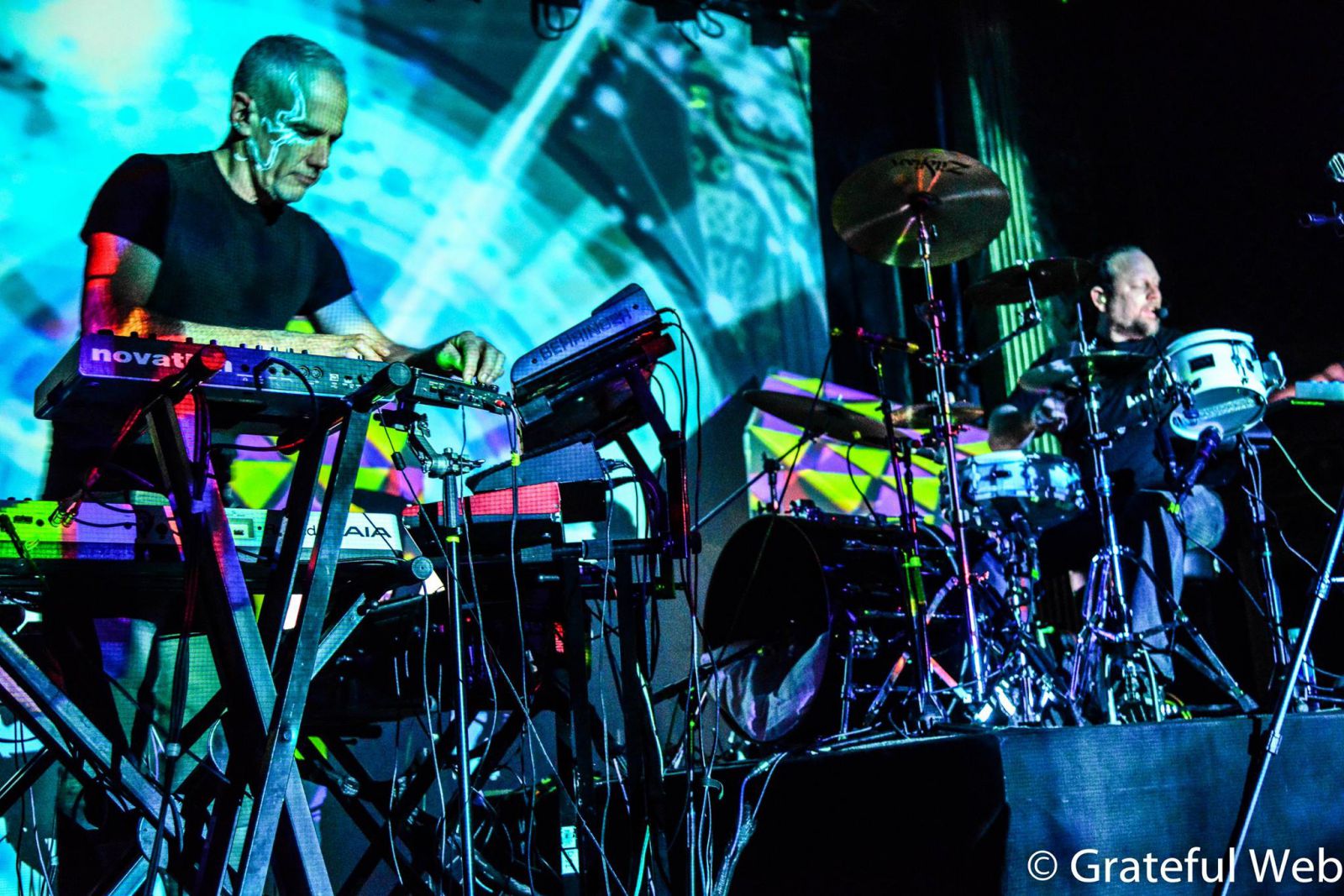 EOTO is made up of two one day legendary musicians whose motto is, "All Improvised, All the Time." To have a mantra like that, it takes balls. But Michael Travis and Jason Hann, most notably from String Cheese Incident, are not afraid of anything. These two long time players in the music industry feel comfortable when most musicians do not. That is a mark of a duo that lives and breathes music.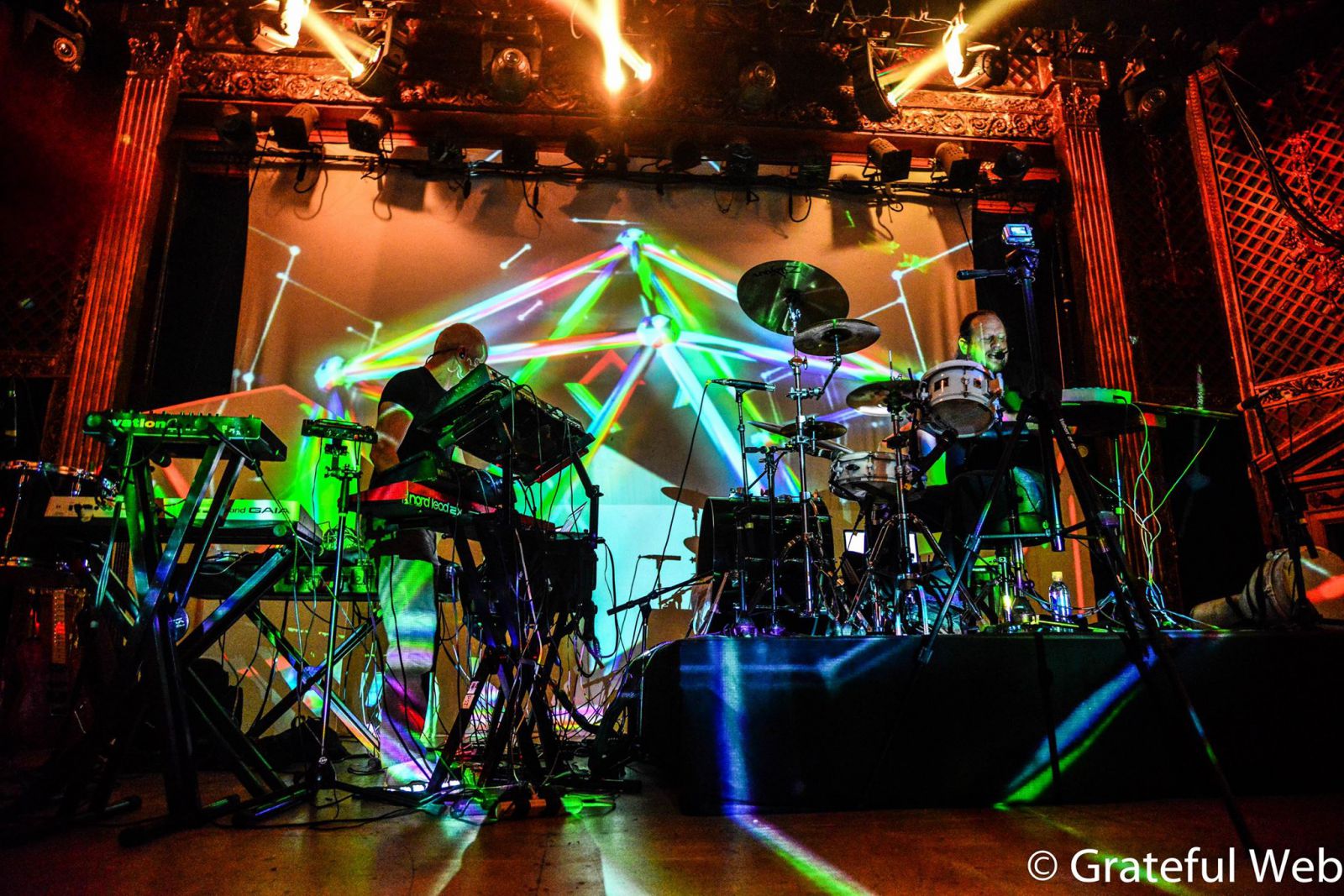 Travis and Hann got to their seats, and then Travis said, "Hit the lasers," and Hann smacked into the first song. The introduction reminded me of "Safety Dance" for a second, which of course set the crowd into a dancing frenzy. About half way through the first set, Hann said, "We're about to turn up," and everything elevated to the next level. The experience that they have is displayed so much in their performances. They created a bounce that was heard all over Colfax Ave. And for some reason, I feel the need to be clear about what I mean by that. This is not some second rate "womp" music, that for some reason they have been mistaken for at times. This is EDM music rooted as evidenced in the second set, by reggae, world, and general jam music. During the second set, Michael Travis whipped out the guitar, bass, and synth, and displayed music diversity and fluency. His slapping before Hann did his percussion drum solo kept the duo sweating in their multi-instrumental extravaganza. The intensity continued throughout the night, and the show was a demonstration of high quality musicians giving their fans a dance party for several hours. We can only wonder what the dynamic duo will have for us on their next go round this spring.