EUFÓRQUESTRA ON TOUR IN NORTHWEST
Submitted by mike on Sat, 08/06/2011 - 03:33
Eufórquestra (pronounced: yoo-FOHR-keh-struh) will bring their High Intensity Global Dance Music out west from Colorado for a string of debut shows in the Northwest from August 9-14, 2011.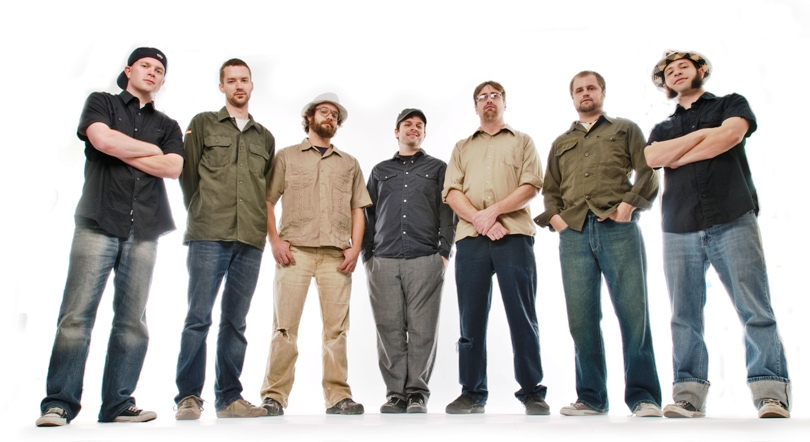 Eufórquestra is a seven-member unit that relocated to Fort Collins, CO in Summer 2008 after spending five years in Iowa City, IA. The band's own brand of High Intensity Global Dance Music is a percussion and horn driven blend of modern music that fuses afrobeat, reggae, dub, funk, rock, soca and highlife with traditional sounds from Cuba, Brazil, West Africa and beyond. This is cutting edge music that ignites dance floors across the country with a sound that "explodes, dances and melts in your ear with sheer bliss" (Chris M. Slawecki; www.allaboutjazz.com).
Download their latest album "Soup" FREE at www.euforquestra.com.
--
NORTHWEST TOUR DATES
Tuesday, August 9 & Wednesday, August 10
Bluegrass Ball
Horizon Resort Casino :: Tammarack Ballroom
Stateline, NV
(Phish after party featuring Travelin' McCourys, Emmitt-Nershi Band, DJ Logic, Dead Winter Carpenters, Euforquestra and more)
Thursday, August 11
McMennemins' Old St. Francis School
Bend, OR
Friday, August 12
WOW Hall
Eugene, OR*
* Special performance featuring one full set of live Talking Heads music
SATURDAY, AUGUST 13
The Triple Door Musicquarium
Seattle, WA
SUNDAY, August 14
The Goodfoot Lounge
Portland, OR