Father's Day the DSO Way
Submitted by press on Sat, 05/31/2008 - 10:38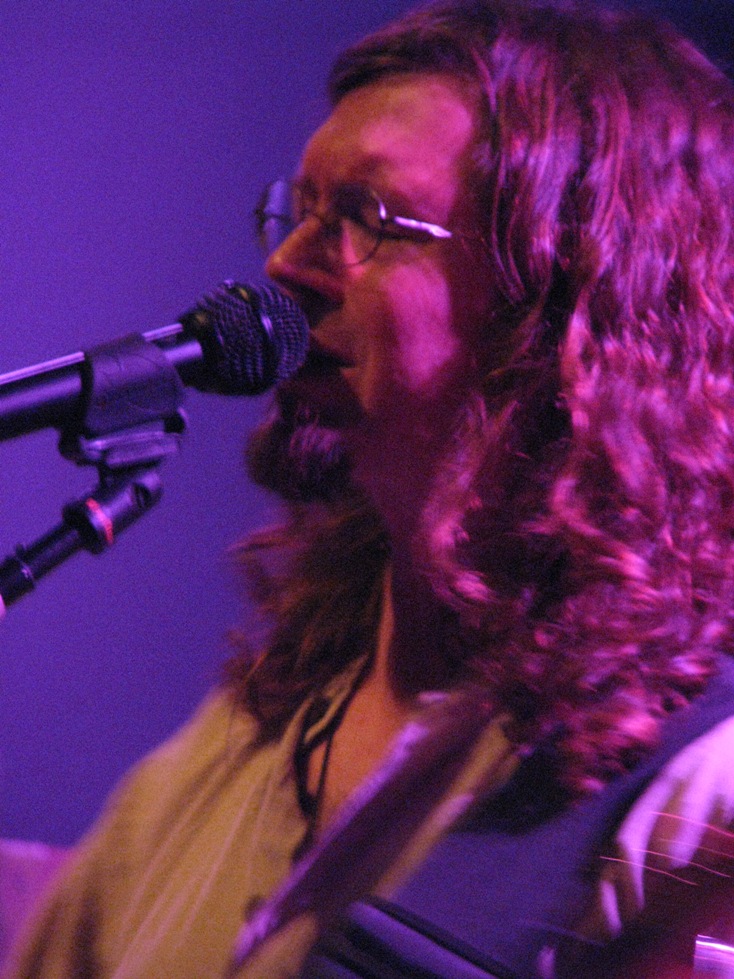 On the Road to the Roo!
As DSO continues along 'The Road to Roo', they will make a stop at the State Theatre in New Brunswick, NJ Fri., May 30; and then a zig zag across the Northeast making our first appearance at Mountain Jam, return to Higher Ground, opening the season for the Cape Cod Melody Tent, swingin thru The State Theatre in VA and of course making our first ever appearance at Bonnaroo. Hope to see ya on the road!
DSO at Summer Festivals
Mountain Jam - May 30-Jun 1 Hunter, NY - Fire on the Mountain? Probably. Be sure to come out and catch us at Warren Haynes' annual rockin' event. - www.mountainjam.com
Bonnaroo - Jun 12-15 Manchester, TN - The nation's largest and most all-encompassing summer festival, DSO is thrilled to be invited for our inaugural performance to kick things off Thursday night! - www.bonnaroo.com
All Good Festival - Jul 11-13 Masontown, WV - DSO is happy to be back at one of the longest running (12 years!) and arguably the best jam fest out there. Catch us late Saturday night! - www.allgoodfestival.com
10,000 Lakes Festival - Jul 23-26 Detroit Lakes, MN - DSO, Phil Lesh & Friends AND Mickey Hart Band - a Deadhead's dream - plus 50 other acts! Also, save $$ on 10KLF tickets by entering 'DSO10K' as a promo code when you order your tickets. - www.10KLF.com
Gathering of the Vibes - Jul 31-Aug 3 Bridgeport, CT - DSO is honored to be returning once again for this annual gathering of the tribe - we hope to see you all there! - www.gatheringofthevibes.com
Mighty High Festival - Aug 9 Hackettstown, NJ - The first annual Mighty High Festival - DSO will be joining kindred spirits NRPS and The Zen Tricksters. - www.themightyhigh.com
Gratefulfest - Aug 29-Sep 1 Garrettsville, OH - Grateful for nine years of GratefulFest! Vote for which songs you'd like to hear DSO play and help out a great cause! - www.nlqp.com
Father's Day Gift Ideas
Father's Day is coming up and Dark Star Orchestra has a few gift ideas for your old man. DSO just released Ithaca: 30 Years Later - The Video so why not relive one of rock's greatest shows with one of the world's greatest dads. The band is also featured as their own chapter in the new book Like a Rolling Stone, New York Times writer Stephen Kurutz casts an insightful and interesting look on the world of tribute bands.
Sat 05/31

Mountain Jam Festival

Hunter, NY

 

Mon 06/02

Higher Ground

South Burlington, VT

Tues 06/03

Higher Ground

South Burlington, VT

Thurs 06/05

Bergen PAC Theater

Englewood, NJ

Fri 06/06

Hampton Beach Casino Ballroom

Hampton Beach, MA

 

Sat 06/07

Cape Cod Melody Tent

Hyannis, MA

Sun 06/08

Sovereign PAC

Reading, PA

 

Tues 06/10

The State Theatre

Falls Church, VA

Thur 06/12

Bonnaroo

Manchester, TN

 

Road to Roo' Tour Ends

 

Summer Tour Begins!

Thurs 07/10

Penn's Peak

Jim Thorpe, PA

Fri 07/11

Governors Island

New York, NY

 

Sat 07/12

All Good Music Festival

Masontown, WV

Wed 07/16

Weterans Park Amphitheater

Springfield, OH

 

Thurs 07/17

Headwaters Park Event Pavillion

Fort Wayne, IN

Fri 07/18

Annie's

Cincinnati, OH

Sat 07/19

CEFCU Center Stage at the Landing

Peoria, IL

Wed 07/23

10,000 Lakes Festival

Detroit Lakes, MN

 

Fri 07/25

The Vic Theater

Chicago, IL

Sat 07/26

The Vic Theater

Chicago, IL

Sun 07/27

Bluebird

Bloomington, IN

 

Wed 07/30

House of Blues Atlantic City

Atlantic City, NJ

Thurs 07/31

Gathering of the Vibes

Bridgeport, CT

 

Fri 08/01

Saranac Brewery

Utica, NY

Sat 08/02

Gateway Pk. Concert Series

North Tonawanda, NY

 

Sun 08/03

High Falls Brewery

Rochester, NY

Wed 08/06

Innsbrook Pavilion

Glen Allen, VA

 

Thurs 08/07

Bottle and Cork

Dewey Beach, DE

 

Fri 08/08

NY Metro Balloon and Music Festival

Shirley, NY

 

Sat 08/09

Vasa Park

Hackettstown, NJ

Sun 08/10

Mountain Music Meltdown 08 Festival

Saranac Lake, NY

 

8/29-9/1

Gratefulfest @ Nelson Lodges

Garrettsville, OH