The Floozies and TheUntz.com Announce 2014 Winter Dates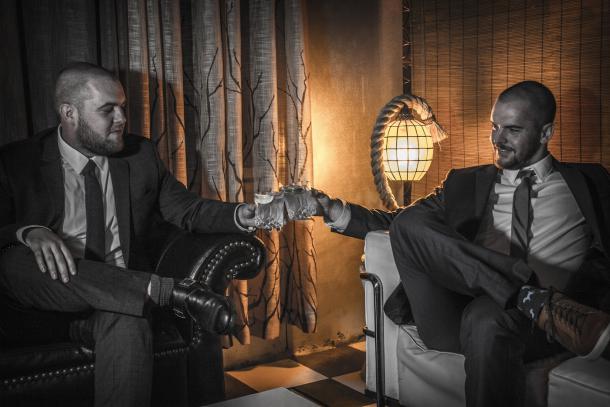 The Floozies and TheUntz.com have announced dates for their 2014 winter tour. The duo will kick things off in Fayetteville, AR for a two-night run on Jan 24th and 25th, continue on to The Bluebird in Bloomington, Indiana on Jan 30th, Concord Music Hall in Chicago on Jan 31st, the Blue Moose Tap House in Iowa City, IA on Feb 6th.  The Midwest tour will come to an end with two performances, Feb 7th and 8th, at The Bottleneck in Lawrence, KS before they head to the east coast for six dates in support of funk legends, Lettuce.
The tour will be in support of their newly released full length studio album, Tell Your Mother, which was released this past fall from GRiZ's new label, Liberated Music.
Fans worldwide have grown to love and appreciate the funky fresh sounds of The Floozies and the duo has enjoyed success playing to sold-out venues and jam-packed music festivals nationwide.  From larger festivals such as Wakarusa to more intimate rooms across the country, The Floozies have evolved into a two-piece powerhouse that is ready to rock any stage they grace.
For ticketing information and all other information on The Floozies please visit their website: www.flooziesduo.com.
 
The Floozies 2014 Winter Tour:
Jan 24 & 25, 2014- George's Majestic Lounge, Fayetteville, AR
Jan 30, 2014- The Bluebird, Bloomington, IN
Jan 31, 2014- Concord Music Hall, Chicago, IL*
Feb 6, 2014- Blue Moose Tap House, Iowa City, IA
Feb 7 & 8, 2014- The Bottleneck, Lawrence, KS
Feb 12, 2014- World Café Live, Wilmington, DE w/ Lettuce
Feb 13, 2014- Lincoln Theatre, Raleigh, NC w/ Lettuce
Feb 14, 2014- Chop Shop, Charlotte, NC w/ Lettuce
Feb 15, 2014- Georgia Theatre, Athens, GA w/ Lettuce
Feb 16, 2014- Track 29, Chattanooga, TN w/ Lettuce
Feb 17, 2014- Jupiter, Tuscaloosa, AL w/ Lettuce
 
* = Official Emancipator Afterparty