On February 26, 2010, James McMurtry, Great American Taxi, and the Cracker Duo graced Fort Collins with their music and their special blends of Folk, Americana, and Alt-Country. Folk culture is defined as a specific group of people relating to a certain locale. Fort Collins night of folk music couldn't have been more appropriate on the anniversary of Johnny Cash's birthday.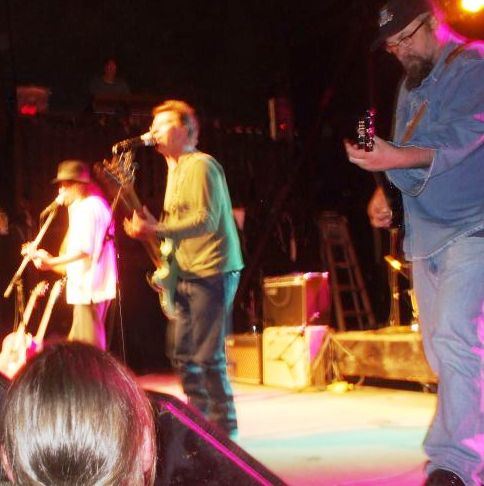 A line down the block waited outside the Aggie Theatre on Friday night to see James McMurtry. The folks waiting described McMurtry's songs as old friends. Not a surprising description when you consider how most feel about Lonesome Dove. James McMurtry is the son of writer Larry McMurtry, author of Lonesome Dove. Residing in Texas, his heritage and roots lie in the ranching and rough country lifestyle that his literary roots give him.
Folk songs can have a touch of politics. Storytelling is an art form that often employs morals and lessons; what about McMurtry's music? Tim Holt, guitarist and special lead licks man of McMurtry's Heartless Bastards responded by saying, "We're not being political tonight. We're just telling stories. Each song is like a different character."
The crowd was filled with folks down from Wyoming. The Aggie might have never before seen so many wide brimmed cowboy hats and boots. When I asked Tim Holt about the Fort Collins music scene, he laughed and replied, "Well, Fort Collins is a college town. I have a feeling we are playing to more faculty and professors tonight than to college students."
As the lights turned low and the performance began, all of Cheyenne enjoyed their special date night on the town. The band opened rather slow and low, drawing on the original band members of James McMurtry and the Heartless Bastards. After about 3 songs into it, James proclaimed, "We're gonna play all the hits now!" Tim Holt came out and ripped lead guitar as they played the favorite, Choctaw Bingo. This is roots-folk-blue-collar music. Geared for the audience, or the audience geared for the performer, I wasn't quite sure where the cycle begun or ended.
"I got a job on a survey crew, pays enough for me; I ain't ever coming back to you… Can't I keep my hands off you" – Freeway View
Down the road at Hodi's Half Note were Great American Taxi and the Americana I wanna dance all night to. Americana is a social movement that is more subculture than a folk culture. How can a broad term like Americana be defined to any one locale? On this, the anniversary of Johnny Cash's birthday, I wanted to investigate further.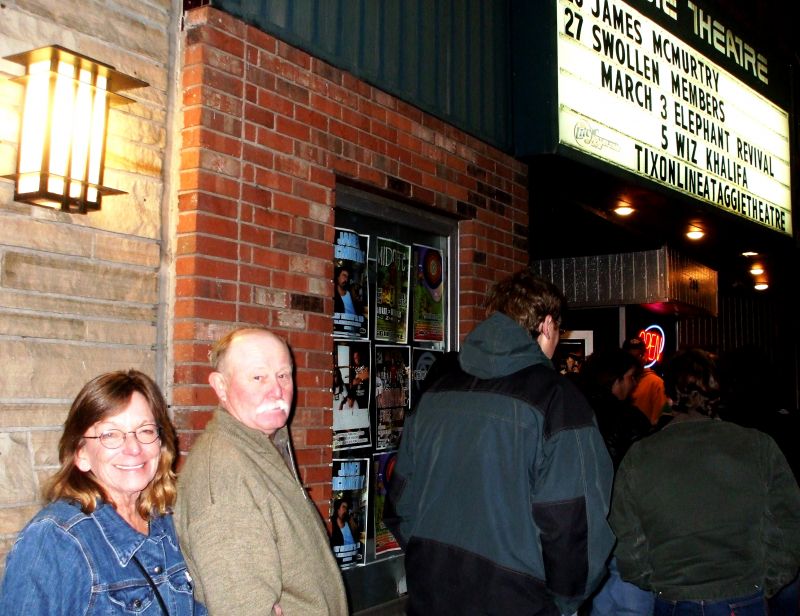 "Americana is a gentleman's music. It's easy to come together when you can speak down-to-earth, gentleman to gentleman. Music for music, we appreciate one another. After time, trust is reinforced. This kind of music is woven into the consciousness of everybody", said Vince Herman, lead guitar/vocals Great American Taxi.
"Country music has its two distinctions: classic pop country and outlaw country. It's because of outlaw country artists like Johnny Cash that Americana exists," said Chad Staehly, pianist/vocals Great American Taxi.
There is an interview available on Youtube.com from Utah Phillips, a folk legend, where he talks about Johnny Cash as a gentleman. Phillips says that Mr. Cash approached him about wanting to perform his songs. Utah Phillips, although he thought highly of Johnny Cash, declined. He responded by asking nicely if he would not record his songs, "I don't want to feed the dragon."
When I asked the musicians performing on this birthday evening what they thought of "feeding the dragon," Chad Staehly responded by saying, "that is a very careful dance you must do. The true passion of the music moves you and you must follow as closely as possible." Tim Holt feels that the band tours just enough. "We tour about 150 shows a year. Anymore than that and I wouldn't want to be doing it anymore."
On this, the CD release party for Great American Taxi's sophomore effort Reckless Habits, Vince Herman responded enthusiastically saying, "This is one of the reasons I am so excited for Taxi. I am confident this time around that we have a good thing going. This ain't my first rodeo."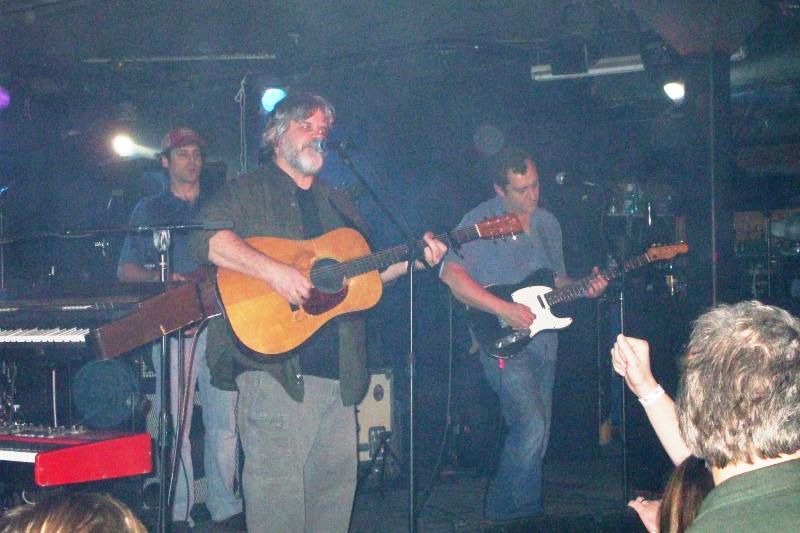 Herman went on to say that Bob Dylan tried to recapture the earthy feel to Americana in his rebirth of country. The social movement associated with Americana music has talent overabounding. "If talent was the only means of measurement, there would be a lot more famous people." What is the measurement worthy of making people famous? "Well, that I cannot say." Humility is my favorite quality in a good musician.
Herman was excited at the fellow players in Fort Collins on this particular evening, that's for sure. "McMurtry creates little word movies, he's great." Tim Holt in typical rough-country-cynical-fashion was pleased to share the scene with Taxi, but jabbed them by saying, "they should have Barry Sless play with them more."
Luckily for all of us, Sless gets down on the steel pedal for Taxi's Reckless Habits.
"We flirted with the idea of calling the new album 'Taking Back Nashville'. That spirit (of Johnny Cash, Steve Earle, Hank Williams, Chris Christopherson… even John Hartford lived near Nashville for a bit) lives and breathes with the audiences we play to", said Staehly.
After a git-down with Taxi that included Johnny Cash's Big River, an excellent version of Wagonwheel, old bluegrass favorites, and new original tunes, Taxi looks primed and ready to continue on letting the good times roll.
"I ain't gonna work to-morrow, I ain't gonna work next week!" – Wildwood Flower, a Carter Family tune.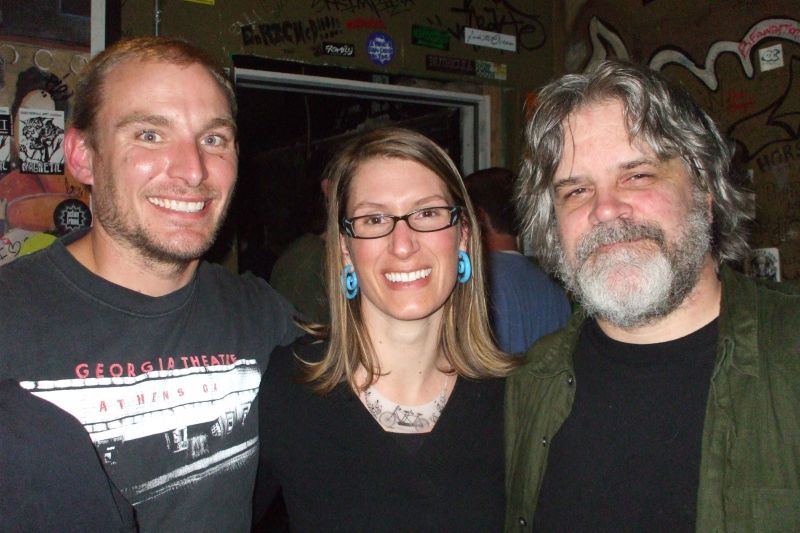 The old adage must be true. If you love what you do, you'll never work a day in your life.
From Nashville to New Mexico, Americana and the spirit of folk music is living and thriving. I marveled to myself at the interaction of all these artists. On the way from Nederland to Fort Collins, Vince Herman stopped and picked himself up a new painting at Chief Eagle Plume's place. I asked if it was done in the traditional sand painting style of the Navajo. "Well, sorta…" Nothing is as it was. And I look forward to seeing the creativity carried on and the road ahead for these fantastic folk-Americana-alt-county, without borders, as Herman would say, artists.