Furthur Confirms 4 Nights @ Red Rocks in September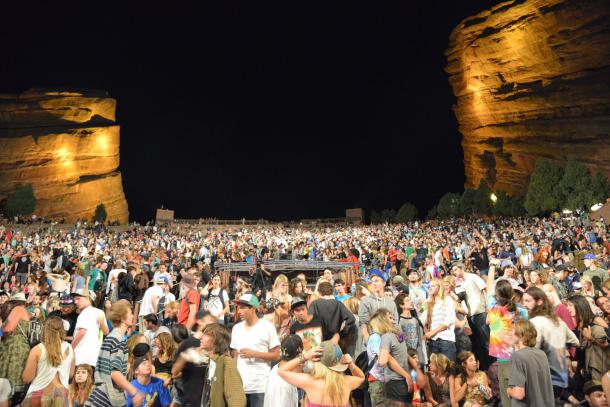 Today, Furthur announced plans for their summer and fall tours. Furthur will kick things off with their 1st performance at the BottleRock Napa Valley Festival on May 8th. Furthur has a 3 hour slot scheduled for that night, which is nearly 90 minutes longer than any other act.  
Furthur really starts things off in earnest come July, with stops in Brooklyn (Barclays Center, July 11th), New Jersey (PNC Bank Arts Center, July 12th), Cooperstown, NY (Doubleday Field, July 14th), New Hampshire (Meadow Brook, July 16th), 2 nights in Boston (Bank of America Pavilion, July 17th & 18th), Canandaigua, NY (The Constellation Brands-Marvin Sands Performing Arts Center, July 19th), before playing the All Good Festival on Saturday, July 20th.
Furthur will then take a good couple of months off before hitting America's premier venue, Red Rocks Amphitheater on September 19th-22nd.  This will mark Furthur's 10th, 11th, 12th & 13th shows at the famed amphitheater and will be their first 4 night run at Red Rocks.
Lastly, Furthur will head back to the west coast for shows in Washington (Marymoor Amphitheater, September 24th), Eugene, OR (Cuthbert Amphitheater, September 25th), Berkeley, CA (The Greek, September 27th, 28th and 29th), two shows at the Palms in Las Vegas (The Pearl at the Palms, October 1st & 2nd) before finishing their with three shows in LA at The Greek Theatre (October 4th, 5th & 6th).
Full ticket information can be found here.