Grayson Capps: The Lost Cause Minstrels Out Now
Submitted by mike on Thu, 06/09/2011 - 04:38
Grayson Capps' fifth studio album, The Lost Cause Minstrels, finds the Mobile, Alabama-based singer-songwriter coming of age. That doesn't mean his oft-unholy tales of the Southern Gothic have lost any of their sting. Quite the contrary, Capps' Tao-tinged philosophical musings wrapped inside songs shuddering with spit, stomp and snarl are as potent as ever. Look no further than "Highway 42," "No Definitions" and "Rock N Roll" to hear that Capps cedes no quarter. It's just that this time his bark and bite is more accepting of the unanswered questions mucking up the universe. And yes, occasionally, even a celebratory mood prevails like the horn-fueled romp "Ol' Slac," an ode the rebirth of the Mobile, Alabama Mardi Gras, or "Coconut Moonshine," a character sketch based on Mr. Jim who inhabits the hallowed roadside barbecue joint in Ocean Springs, Mississippi. Two rare but classic American roots' numbers are born again here, as well: Taj Mahal's country-blues paen "Annie's Lover" and Richard Rabbit Brown's jaunty "Jane's Alley Blues," (the original recording preserved on Harry Smith's Anthology of American Folk Music).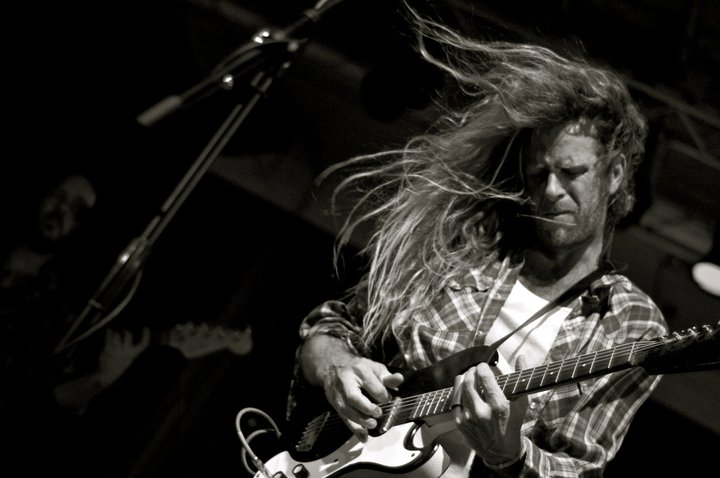 A collection of songs timeless in their pursuit of truth, yet well aware of how hard the truth is to find in these times, The Lost Cause Minstrels is the highly anticipated next chapter from one of the finest Southern troubadours of the day.
******************
Upcoming Grayson Capps Tour Dates...
June 10 | The Shed | Destin, FL
June 11 | The Shed | Ocean Springs, MS
June 14 | The Shed | Mobile, AL
June 16 | Myers Park | Gulf Shores, AL
June 17 | DBA | New Orleans, LA
June 18 | The Porch | Lake Charles, LA
June 19 | Callaghan's | Mobile, AL
June 24 | The Basement | Nashville, TN
June 25 | Phoenix Hill Tavern | Louisville, KY
July 16 | Chrome Horse | Silver Hill, AL
July 17 | Callaghan's | Mobile, AL
July 20 | The Grey Eagle | Asheville, NC (*solo acoustic)
July 21 | Duck Pond | Brevard, NC (*solo acoustic)
July 22 | Shenanigan's | Dahlonega, AL (*solo acoustic)
August 4 | Woodwalk Gallery & Events Barn | Egg Harbor, WI (*solo acoustic)
August 6 | Lumberjam Festival | Hayward, WI (*solo acoustic)
August 7 | Farmer's Inn | Kirkland, IL (*solo acoustic)
August 13 | Eddie's Attic | Atlanta, GA (*solo acoustic)
August 19 | Fret's Live Music & Eatery | Pascagoula, MS
September 18 | Pirate's Festival | Orange Beach, AL
September 23 | Purple Fiddle | Thomas, WV
September 24 | PJ Kelly's | Clarksburg, WV
September 30 | Nightown | Easton, MD
October 6 | Hungry Tiger | Manchester, CT
October 8 | Nectar's | Burlington, VT
October 9 | Kortwright Arts | East Meredith, NY
October 16 | Callaghan's | Mobile, AL
October 22 | Bennie's Boom Boom Room | Hattiesburg, MS