Great American Taxi at Mishawaka
Submitted by press on Wed, 05/19/2010 - 20:54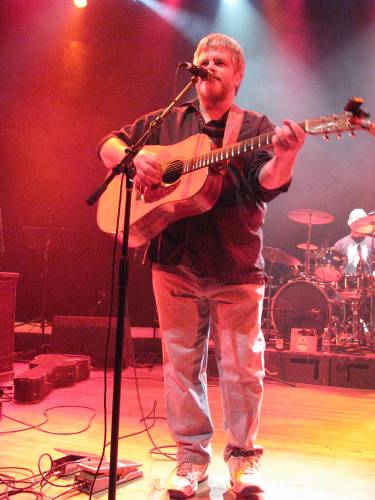 Let's get the train started, who's going to head up the Poudre River on Saturday to the Mishawaka?  Great American Taxi, Motorhome, Dead Floyd, The Wirefaces and Patti Fiasco are all playing - so its bound to get rowdy!  Taxi starts at 9pm.  See you Saturday!
--
Who: Great American Taxi
When: Sat May 22 2010 @ 04:30 PM
Where: Mishawaka Amphitheater, Bellvue, CO
Details: Time: 5:00pm. Admission: $12 adv $15 dos. Age restrictions: All Ages. Address: 13714 Poudre Canyon Highway. Doors at 4:20, Show at 5:00PM With Motorhome, Dead Floyd, The Wire Faces, and Patti Fiasco.
--
Upcoming Shows
Bourbon TheatreBourbon Theatre

Lincoln, NE
Thu May 20 10
09:00 PM
Tickets

Festy Fest

Lawrence, KS
Fri May 21 10
10:00 PM
Mishawaka Amphitheater

Bellvue, CO
Sat May 22 10
04:30 PM
Camp Zoe

Salem, MO
Fri May 28 10
11:00 PM
Camp Zoe

Salem, MO
Sat May 29 10
06:30 PM
Tickets

Harmony Park

Geneva, MN
Sun May 30 10
01:00 PM
The HighlifeThe Highlife

Springfield, MO
Wed Jun 02 10
08:00 PM
Wakarusa Music Festival

Ozark, AK
Thu Jun 03 10
09:00 AM
Tickets

Revolution Music Room (The Rev Room)

Little Rock, AR
Fri Jun 04 10
08:30 PM
Tickets

Blue Plum Festival

Johnson City, TN
Sat Jun 05 10
01:00 PM
Blue Plum Festival

Johnson City, TN
Sat Jun 05 10
08:00 PM
Tickets

The Abbey Theater

Durango, CO
Thu Jun 10 10
09:00 PM
Sheridan Opera HouseSheridan Opera House

Telluride, CO
Fri Jun 11 10
07:30 PM
Old South Pearl Street BrewGrass Festival

Denver, CO
Sat Jun 12 10
08:00 PM
Yellowstone Brewery

Billings, MT
Tue Jun 22 10
08:00 PM
The Filling Station

Bozeman, MT
Wed Jun 23 10
09:30 PM
Downtown ToNight-Caras Park

Missoula, MT
Thu Jun 24 10
05:30 PM
Groovefest

Cedar City, UT
Fri Jun 25 10
07:00 PM
Red Butte Garden Ampitheatre

Salt Lake City, UT
Mon Jun 28 10
08:00 PM
Tickets

Elko Convention Center

Elko, NV
Tue Jun 29 10
07:00 PM
Crystal Bay Club - Red Room

Crystal Bay, NV
Wed Jun 30 10
09:00 PM
Tickets

High Sierra Music Festival

Quincy, CA
Thu Jul 01 10
11:00 AM
Tickets

High Sierra Music Festival

Quincy, CA
Fri Jul 02 10
01:00 AM
Tickets

The Realm of Music Festival

Bond, CO
Sat Jul 03 10
01:00 PM
Tickets

Oregon Country Fair

Veneta, OR
Fri Jul 09 10
11:00 AM
Tickets