Greensky Bluegrass & Keller Williams Swap Guest Spots in Lawrence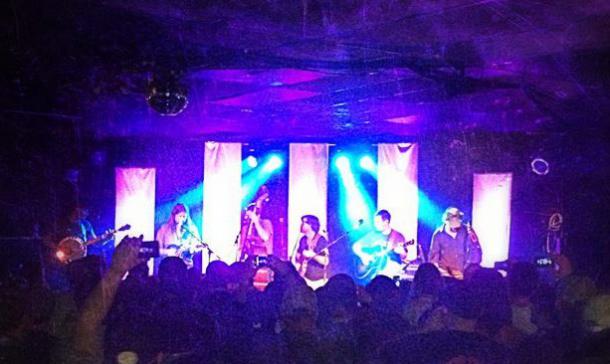 On Saturday, December 1, with Greensky Bluegrass at The Bottleneck and Keller a few blocks away at The Granada, what could have been a competition for fans became something much more friendly.  Greensky's Paul Hoffman and Anders Beck sat in with Keller for "Wine" and "PortaPotty" and Keller returned the favor by joining Greensky on stage for a rendition of the Grateful Dead's "Franklin's Tower". Following a year that featured five cross-country tours, Greensky Bluegrass is on a rare break throughout the rest of December before a New Year's Eve performance at The Majestic Theater in Detroit.
The band already has big plans for 2013 including a Southeastern tour leading to and coming from Jam Cruise 11 where Greensky Bluegrass returns for the 2nd time and more 2013 dates will be forthcoming son. 
Greensky Bluegrass Tour Dates:
Dec 31 The Majestic Detroit, MI
Jan 3 The Pour House Charleston, SC
Jan 4  Freebird Live Jacksonville Beach, FL
Jan 5 Skipper's Smokehouse Tampa, FL 
Jan 7 Jam Cruise 11 
Jan 15 The Social Orlando, FL 
Jan 16 New Earth Music Hall Athens, GA 
Jan 17 Smith's Olde Bar 
Jan 18 The Pour House Music Hall Raleigh, NC 
Jan 19 Asheville Music Hall Asheville, NC 
Jan 20 12th & Porter Nashville, TN
Feb 1 – Orbit Room Grand Rapids, MI – opening for Umphrey's McGee