The Front Range in Colorado has had a long lasting love affair with bluegrass. Something speaks so truly to the mountain-base dwellers that it could be the most active genre of music performed in much of the area. Whether your kicks are listening to Tony Rice and David Grisman shred the Rocky Grass stage in Lyons, see sellout Yonder Mountain String Band shows at gargantuan Red Rocks Amphitheatre, or to journey on down to Swallow Hill in Denver to hear intimate flat-picking jams, bluegrass sells in Colorado.Among the founding generation of performers comes the slam-grass generation. A form coined as newgrass by several seventies mainstay performers has fused ever harder with funk, electronic, and hip-hop music to complicate the matter even more. Many of these bands call Colorado their home and founding territory. One of Colorado's most exciting 'newgrass' acts to see is certainly Fort Collins based Head for the Hills. Proudly playing music for almost ten years as a unit, Mike Chappell (mandolin), Adam Kinghorn (acoustic guitar), Joe Lessard (Fiddle), and Matt Loewen (Bass) are constantly updating their ever-evolving sound, while staying true to their fans and roots. Never compromising their lineup or artistic direction, many loyal fans have proudly watched the boys grow into Colorado's most legitimate bluegrass-born band of the 2000s. I had the pleasure of attending their Friday, October 7th show at the Fox Theatre in Boulder, Colorado.

The Fox crowd was pleasingly predictable. A gaggle of familiars and locals brought together a new sold-out show. The boys never fail to impress to any size crowd, but you could tell they were psyched to see a good turn and rowdy enthusiasm. Part of Head for the Hills charm is the unique background that each of the guys brings to their collective-grass sound. Most interestingly fiddle player Joe Lessard was a founding MC for the Boulder-based hip-hop outfit Whiskey Blanket. Lessard even throws down rhymes at many of Head for the Hills shows as well.The night's set-list highlights included some wild cover-songs that I had never seen before performed by them. Peter Gabriel's 'Solsbury Hill,' Paul Simon's 'Me and Julio Down by the School Yard,' even teasing on the Jurassic Park theme song. This was obviously a quality time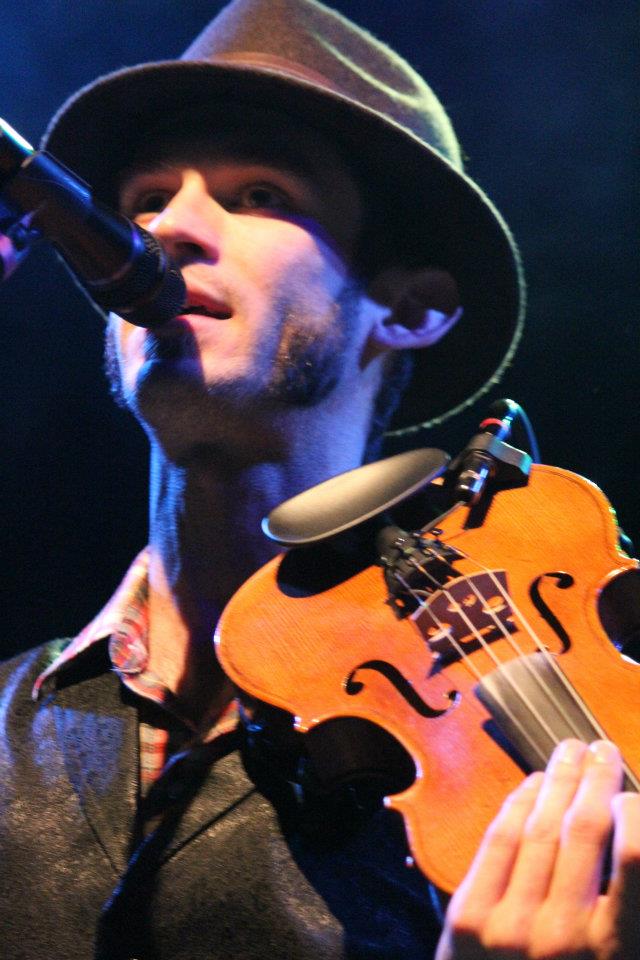 Joe Lessard had by all. Some of their originals were the most appreciated songs of the night. 'Nooks and Crannies' seemed to draw particular attention to group interplay and got the entire floor of the theatre shaking right up the walls to the ceiling. Going outside to get a breath of air I can hear the band and crowd raging. Some ticket less stand outside enjoying what they can hear of it.For me, the biggest surprise for me was the cover of classic Yes song 'Owner of a Lonely Heart.' Hard to say if everybody in the crowd knew the original, but it was certainly unexpected and a quality bluegrass reworking of a classic rock hit.Leaving the venue, I felt that familiar homey feeling that a Head for the Hills show brings out. Having seen them at least a dozen times, from Telluride Bluegrass to free concerts in downtown Fort Collins, all the way up Poudre Canyon toward Mishawaka Amphitheatre, they always vary up their set lists, and bring legitimate bluegrass entertainment to locals and newbies. Till Next Time Guys!Check out more photos from the show.