Indigenous: A New Blues-Rock Incarnation
Bands evolve. Some for the better, and some not. South Dakota's Indigenous blues band has certainly moved into new, fresher territory with their new band lineup. The story of that band is quite unique.
Indigenous burst on the musical stage as youngsters, three siblings and a cousin. They were all members of the Nakota Nation and living on the Yanton Indian Reservation, located in the southeastern portion of South Dakota, along the Missouri River, close to Nebraska. (Those ethnic and geographic roots are important, so keep that location in mind)
Their father, Greg Zephier, a spokesperson for Native American rights had been a musician in the 60s and '70s, and he wanted to pass the legacy of classic rock artists that he admired and had learned from to his children. "Yeah, my dad was really into music," said Mato Nanji, the oldest of the siblings and the guitarist. "That was pretty much where I heard everything: the R&B, the blues, the rock. There was just all kinds of music. He and two of his brothers and a nephew used to have a band called the Vanishing Americans. They used to play all of the old rock stars, Santana, everything. That's kind of where I got my start. They were actually broke up before I was born. I found his guitars and his records."
Ptcecha, Mato's sister, took up the bass, and Wanbdi found drums to his liking. Their cousin, Horse, added percussion. First they learned a lot of blues and rock covers. Mato's strong voice was able to carry the weight of a Hendrix tune or an Eric Clapton song. Then Mato began to write originals.
"My dad always said from the start, 'You need to write your own songs,'" Mato remembered. "I've always tried to do that from the start. I think one of the first songs that I wrote was 'Things We Do.' We recorded it for a CD the Indigo Girls put together, a compilation of different artists. [Honor the Earth (1996)]."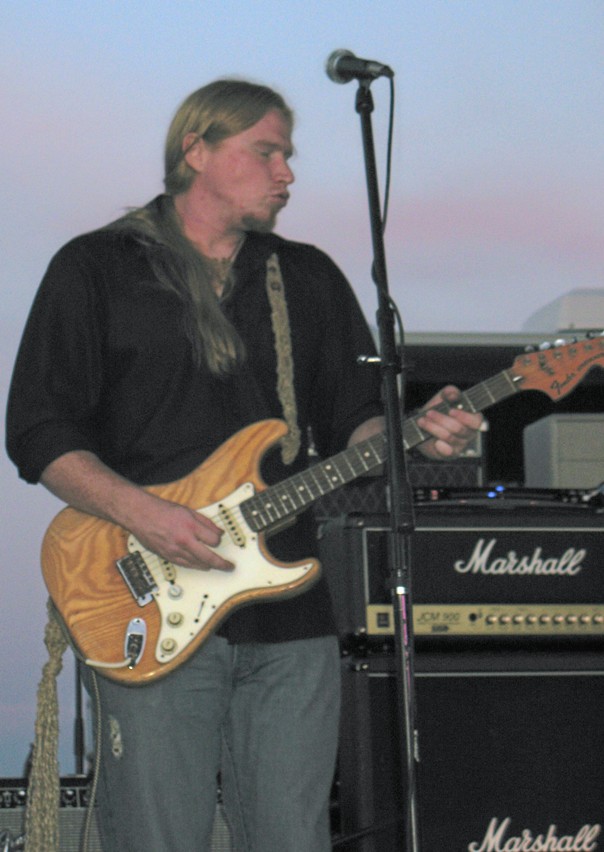 At first, Zephier toured with them as a family, until the youngsters were discovered by the wider world.
When their debut album, Things We Do, (Pachyderm Records) in 1998, it hit Billboard's Mainstream Rock chart, something that no Native American bands had ever done. Soon, they came to the notice of Bonnie Raitt and BB King. They had become another young blues phenomenon out of the Plains, like Fargo's Johnny Lang. BB King was so impressed with these young talents he invited them to join his Blues Festival Tour. A year later their father passed, but he had lived to see his children's success.
Indigenous continued to tour widely and record. But the siblings were growing up, having families, and some even growing away from the music of their youth. They recorded their last record together, Long Way Home, in 2005. "It was a lot of hard work over the years, touring non-stop, pretty much," Mato said. "I think everybody kind of sat back after the last record and just wanted to pursue different things, I guess. ....My sister hasn't really been playing that much. My brother wanted to start his own band.... Now, they're doing different styles of music than what I do....I just wanted to keep going and keep the name because it's always been about the music, and it always will be."
A year later, Mato decided to release a solo album. That record, Chasing the Sun, became a way to break out on his own while still maintaining amicable relations with his siblings. "My brother played bass on the last record," Mato said. "There were a couple of songs my sister wrote, and I think a couple of them ended up on the record. I kind of co-wrote some songs with her."
For the next year, though, Mato looked for a band to tour with to support this new album and to continue as a band entity known as Indigenous. Oddly enough, the band he found, the extremely talented Kris Lager Band from Lincoln, Nebraska, was one he came to know when Indigenous was first discovered. "I think we met probably in the late 90s. Off and on, we played together at shows." Then in the spring of 2007, the Kris Lager Band and Mato ended up getting together and doing a jam. "A mutual friend got us together, and we did an acoustic thing," Mato explained. "It was a little private show right in the studio there in Omaha. That was the first time we actually played together as a band. We did an acoustic set, and we came out and jammed together. I felt really good. I have always wanted to try having a full band with me, another guitar player and a keyboard player, as well as drums and bass. We have just been jamming together ever since."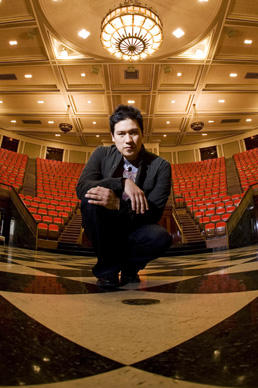 The addition of keyboards was something the original Indigenous didn't have. "I think on each record we did, that's what you hear anyways. There are some keys on there and some other guitars. I've always wanted to take that, tour with that as a full band," he said.
But the Kris Lager band wasn't immediately folded into Indigenous. It was all part of the unique evolution of the band. "I've had different band members off and on for the past year, since the record came out. They were really good players, too."  But the Kris Lager Band had been opening for Indigenous. "I think after I saw these guys play, I really, really liked them and liked the music so I thought maybe we can kind of get together."
Kris Lager adds another strong lead guitar that many other blues guitarists would not have wanted. But Mato doesn't consider him competition, but assistance. "One of the big influences starting out at the beginning was still a lot of guitar playing," Mato said, "and I think that's what a lot of people were drawn to. A lot of guitar playing was part of the history of the band." And, Mato is amazing. He has been heavily influenced by Jimi Hendrix in his attack on the guitar. Now, with Kris Lager taking the lead sometimes, Mato can concentrate on vocal delivery that is heavily influenced by Sam Cooke and other early R&B singers.
Mato and the Kris Lager band had been playing for only three months as Indigenous when I saw them last August at the Last Ride Bluesfest in Thief River Falls, MN. They were incredible together. Then, I saw them this past March at the Jackpot Junction Blues Fest, and they blew everybody off the map! "I think there was a pretty cool connection," Mato says. "It is at a point where it's kind of unexplainable when you play together as a band."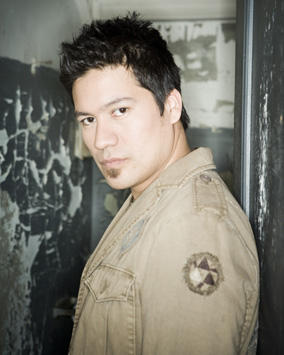 Phenomenal is more like it. The blues is still there, but there is a life in the music that comes from the vocals and the driving guitars. And Mato is extremely generous on stage with his bandmates. Everyone has a chance to shine. Though the songs are his, the vocal duties are mainly his, and most of the blazing guitar work is his, the band is exceptionally Indigenous, with each member sharing the burden and the glory on stage.
Though you try not to compare artists on the same bill, you do. At Jackpot Junction Blues Fest, I saw many other blues players. Some were old legends; some were young legends. But one thing was clear, though I saw a lot of flash and power noodling, especially among the younger players, none of that could compare with the technical skill and heart of the new Indigenous band. This was one blues band that made you feel so good after you heard them and, especially, when you saw the delighted interplay among the musicians. They were having a bang-up good time and the audience did, too.
Mato parted with Vanguard, his past label, in 2007 and is now looking to record a new CD with the exciting new Indigenous incarnation later this year. I can't wait!