Crowd-pleasing has never been any sort of issue for the Virginia Born prog-grass quintet Infamous Stringdusters. Every crowd seems simply enamored with their boisterous stage presence, aggressively cunning musicianship, and true accessibility. The Dusters use most tour dates as a catalyst to interact with fans through various environmentally geared cleanup projects. They're wholesome yet mysterious. They're seemingly traditional but stylistically inexplicable. Their 2012 album Silver Sky featured brilliant originals, showcasing their evolving relationship and strong bond with guitarist Andy Falco. The Nashville nugrass alumni love to feature Dusters members onstage and vise versa. So when you've been on top for so long, where else can you go? When you've built your brick and mortar through touring, fans expect new material but also need to engage with that familiar feeling that drew them to you in the first place. On this last tour through Colorado (the band is averaging half-a-dozen Colorado appearances a year at this point, with members Andy Falco and Chris Pandolfi now being full-time Colorado residents) the band hit Denver's Ogden Theatre for a two-night run to showcase their brand-spankin-new "Let It Go" album, released on April 1st.
Might I say, first of all, I loathe the Ogden Theatre. Its floor logistics are a holy nightmare, with little bar-barricaded sections ensuring that any pee or beer break with surely loose your spot in the relatively small standing-room general admission venue. They allow no reentry to the urban downtown Capitol Hill/Colfax neighborhood, I suspect to not loose money on alcohol sales during set break to better neighboring bars. The band was gracious enough to give Grateful Web a photo pass and entry for these shows. When I picked up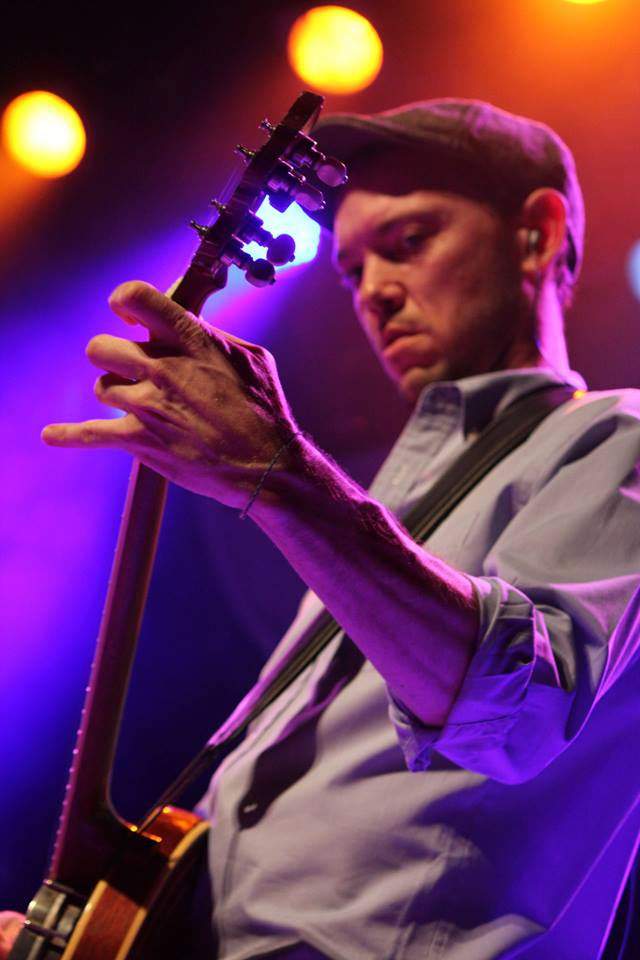 my credentials, I suspiciously was only given a photo pass and no ticket to enter, though box office personnel insisted that it would certainly gain me admission. And in classic Ogden fashion, the door staff seemed to think otherwise, and after I relayed what box office staff told me, the ticket scanner whispered, "Just go." I sketchily slinked past Denver Police inside the venue at the advise of the less-informed door staff and claimed my spot up front.
As expected, a spotty, half-full crowd exploded into a totally full venue as the Dusters took stage. Looking Banana Republic preppy, the kind Dusters greeted their enthusiastic Denver audience. The mostly under twenty-five crowd seemed quite in the know, singing along with every song, regardless of it being brand new, or classic. Again, the group won Colorado audiences a long time ago. It's hard to say why I wasn't struck as strongly by this particular Dusters performance. As always, the hearty smile and vocals from bassist Travis Book were warming and welcoming. Dobro-master Andy Hall dazzled his crowd with stunning resonator-guitar work, and flat-picker Falco didn't miss a single note or fret on his acoustic neck. But for some reason, I was less enthusiastic about this particular performance. Perhaps the new material is seeing the band take on a folksier vibe, focusing more on singer/songwriting and less on bold instrumentals. I feel strongly this way about Trampled by Turtles, who used to play extended jams back in the mid-2000s, and now, for lack of a better term, sound emo. This wasn't entirely so for this Dusters performance last Friday, which certainly had it moments.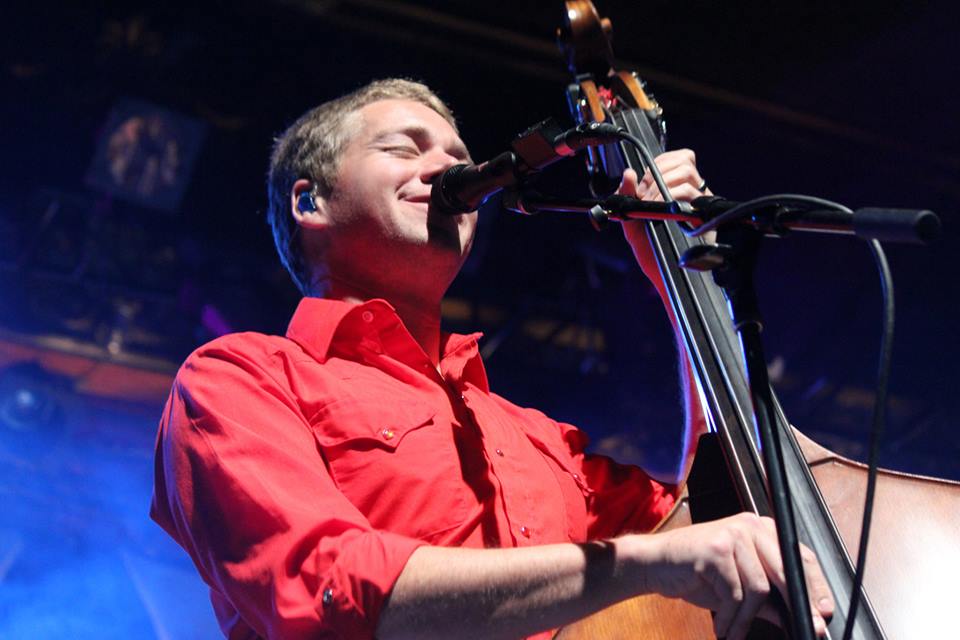 A highlight of the evening was certainly when Pandolfi invited banjo-man Andy Thorn of Colorado's Leftover Salmon to rip a few tunes with them. The energy level heightened and the crowd ate it up big time. His two-song sit-in was brief, and I would have welcomed more out of Thorn. I certainly recognized classic Dusters tunes such as "In God's Country" and "Place That I Call Home." A cover of Bob Dylan's "Don't Think Twice, Its All Right" was also a strong point. And though they scattered the new tunes off of Let It Go sparingly in between older standbys, something about their sound that evening came off as more mainstream reaching than in the past. That being said, the crowd certainly didn't seem to notice any of this, and everyone was having a ragingly great time. Maybe trying to diversify their sound isn't a bad thing. It might draw in a larger audience for the already popularity-peaked quintet. And certain newer tunes might get jammier interludes worked in, as they get taken out on the road and worked out in front of audiences. I think the bottom line is that my experience with getting boxed into rails and shoulder/elbowed toward the back had to do more with poor venue logistics than anything the Dusters could have done better.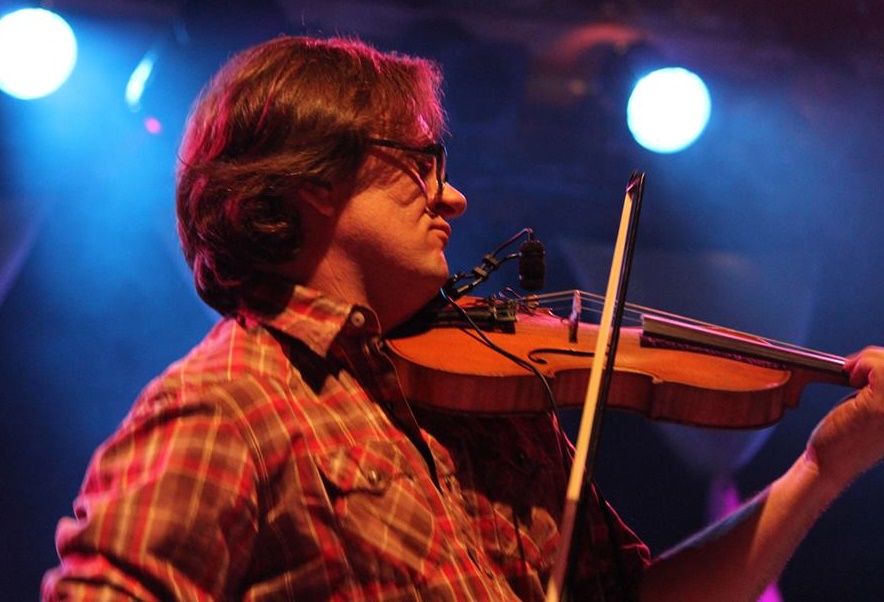 No doubt I will continue to support the Dusters tour and the way they do things. They are truly what's current in all the right ways with progressive acoustic music and are doing things their own way, through performing at smaller venues and continuing to connect with their fans. See you down the road in not too long.