It's tough being a Nebraska Cornhusker football fan lately...
Submitted by mike on Mon, 12/06/2004 - 02:13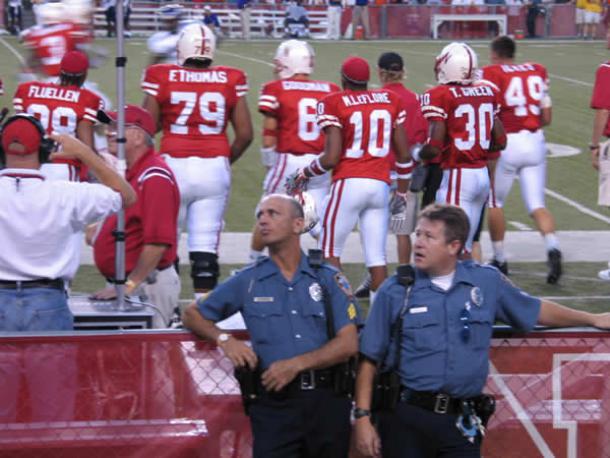 For the first time in 36 years, Nebraska is not going bowling this coming bowl season. Gone are the 42 years without a losing season.   The demise really first started with the pummeling Nebraska took in 2001 in Boulder, when Nebraska, ranked #1, ended up losing 62 -36, their worse loss in school history.  After that, Nebraska was beat up in the Rose Bowl...  and the bleeding just begun.  In 2002, what I sarcastically refer to the season as the 'goal post tour 2002,' because fans of every team Nebraska faced on the road tore down their goal posts in celebration of beating Nebraska.  In three short years, a program that was feared everywhere dropped to everyday status. First came the end of the 33-year run in the polls in 2002. Then the nine-win season streak fell.  The only streak we have left in consecutive sell-outs at Memorial Stadium, but if Nebraska continues to be a mediocre team, one will wonder if that will go too.. 
Mike Moran, Grateful Web & Nebraska Alumnus