Jacob Fred Jazz Odyssey Summer Shows + New Solo Piano/Remix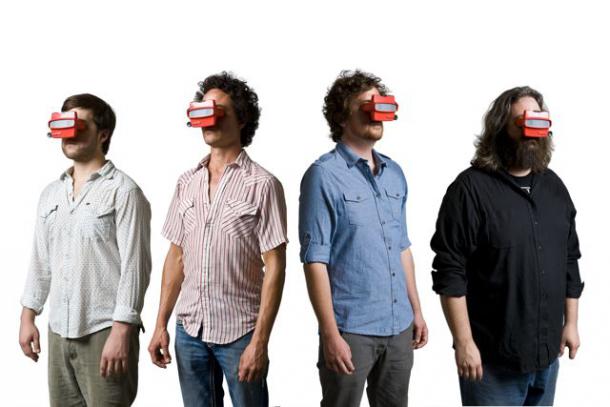 Jacob Fred Jazz Odyssey have announced tour plans for Summer 2012. The Tulsa and Kansas City-based band will continue to perform in support of their critically acclaimed album The Race Riot Suite with appearances at The Rochester International Jazz Festival in Rochester, NY, The Blue Note Jazz Festival in New York City, the Stranger Danger Festival in Chicago, IL and their first ever performance at the legendary North Sea Jazz Festival in Rotterdam, Holland. In addition, JFJO will play a handful of select club dates, as well as present Ludwig: The Pastoral, the quartet's interpretation of Beethoven's 6th Symphony, with the Oklahoma Community Orchestra at Hardeman Auditorium in Oklahoma City.
JFJO has also just released a series of A and B side digital download exclusive recordings that offer a reconstructed version of The Race Riot Suite material. The A Side consists of a solo piano version of each song from album as interpreted by the band's pianist and founder Brian Haas. The B Side has a remixed version of the A Side by The Race Riot Suite producer, Costa Stasinopoulos.  The full series is now available for download in partnership with Sound Tribe Sector Nine's label 1320 Records and is available at iTunes, Amazon, BeatPort, etc.
JFJO Tour Dates:
May 17 - Tulsa, OK - Tulsa International Mayfest ^
June 3 - Oklahoma City, OK - Hardeman Auditorium (LUDWIG: The Pastoral) **
June 21 - Kansas City, MO - Record Bar ^^
June 23 - Chicago, IL - Stranger Danger Festival at Abbey Pub ^^
June 24 - Rochester, NY - Rochester International Jazz Festival ^^
June 27 - Boston, MA - Cafe 939 ^^
June 28 - Philadelphia, PA - World Cafe Live ^^
June 29 - New York, NY - Blue Note Jazz Festival at Blue Note #
July 4 - Festival Lent - Maribor, Slovenia ^^
July 7 - Rotterdam, NL - North Sea Jazz Festival ##
August 11 - Harrah, OK - Pavilion Series ^^
^ w/ Mark Southerland on saxophone & Matt Leland on trombone
** Beethoven's 6th Symphony w/ the Oklahoma Community Orchestra
^^ w/ Mark Southerland on saxophone
# w/ Peter Apfelbaum & Mark Southerland on horns
## w/ Peter Apfelbaum, Steven Bernstein, & Mark Southerland on horns