Jakob Dylan & Three Legs ft: Neko Case & Kelly Hogan
Submitted by mike on Thu, 03/04/2010 - 05:06
Live radio show with Nick and Helen Forster featuring music and conversation with the Jakob Dylan & Three Legs (ft: Neko Case, Kelly Hogan, Paul Rigby, Jon Rauhouse, Tom Ray & Barry Mirochnick). Being the son of one of the most influential, innovative, eccentric, and unique songwriters in the history of Western pop music probably opened some doors for Jakob Dylan when he started his own musical career, but being Bob Dylan's son was just as likely a heavy load to carry as well, and the good news is that the younger Dylan has handled the pressure with relative élan.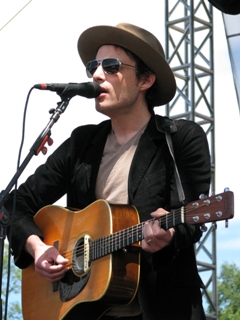 He studied at private schools in L.A. and New York, and eased into the music business in the late '80s when he formed
the Wallflowers
with guitarist
Tobi Miller
, keyboard player
Rami Jaffee
, bassist
Barrie Maguire
, and drummer
Peter Yanowitz
. Featuring a classic heartland sound that was closer to
Tom Petty & the Heartbreakers
or
John Mellencamp
than it was to anything
Bob Dylan
recorded, the band signed to Virgin and released a self-titled debut album in 1992, but it sold poorly and Virgin dropped the band.
Dylan assembled a second version of the Wallflowers -- guitarist Michael Ward, bassist Greg Richling, and drummer Mario Calire -- keeping only Jaffee. The "new" group signed to Interscope Records and recorded its second album with producer (and Dylan family friend) T Bone Burnett. Bringing Down the Horse was released in 1996, producing the alternative radio hit "6th Avenue Heartache." A second single from the album, "One Headlight," followed later in the year, and by the spring of 1997 it had become a Top Ten hit, firmly establishing the Wallflowers as a legitimate commercial band, and while the media naturally played up Dylan's connection to his iconic father, the Wallflowers had their own sound and Jakob's similarities to his dad as both a singer and a songwriter were only occasional at best. A third single from Bringing Down the Horse, "The Difference," was issued in 1997, and the album hung on as a big seller throughout 1997, and in 1998 "One Headlight" won Grammys for Best Rock Song and Best Rock Performance by a Duo or Group with Vocal.
The obvious next move would have been to rush out a third album, but Dylan and the Wallflowers instead took a long four-year break from recording, returning in October 2000 to release Breach. The album, although quite impressive, went largely ignored. The more mainstream Red Letter Days appeared a year later in 2001, and following a two-year hiatus, Rebel, Sweetheart was issued in 2003, closing out the band's deal with Interscope. Dylan signed a solo contract with Columbia Records, his dad's longtime label, in 2006, and issued the acoustic-based Seeing Things, produced by Rick Rubin and recorded at Rubin's Hollywood Hills studio, under his own name in 2008, leaving the status of the Wallflowers up in the air. Jakob's new record, "Women & Country" will drop April 6, 2010.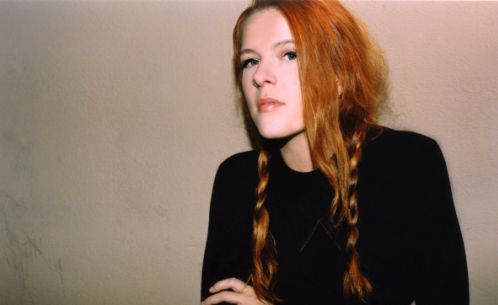 In 2006, SPIN Magazine called
Neko Case
"one of pop music's best" voices, and Interview Magazine hailed her album
Fox Confessor Brings The Flood
as "one of the most original, beguiling, honest records of the year." The album also earned
Case
Female Artist of the Year honors from the PLUG Independent Music Awards, and a Top 10 placement in the Village Voice's annual Pazz and Jop Critics Poll of the year's best releases.
Fox Confessor
was
Case's
first album to debut in the Billboard Top 100, and has sold nearly 200,000 copies in the U.S. alone.
Kelly's Hogan's voice is so versatile it can wrap itself around any song, in any style, be it torchy jazz, country weepers, soul-fueled bump and grinders or long-lost pop nuggets, and transform them into something all her own. Hogan began to hone her mellifluously spooky welter of torch songs and honky tonk anthems when she fronted the legendary peg-legged cabaret quartet, The Jody Grind, and then fanned the flames of her bummer-rock fixation while playing guitar for Orbisonic southern gothic punks, The Rock*A*Teens. She has also kept her bad self busy with appearances on some clever and popular Bloodshot compilations, and she did a split single with Neko Case. The past few years has seen Kelly singing with fellow Georgians the Drive By Truckers, the kiddie-punk ensemble Wee Hairy Beasties, the hopped up jazz combo The Wooden Leg and recording and touring with Neko Case as her back up singer.
Sunday March 28, 8pm
97.3 KBCO presents
e-TOWN: Jakob Dylan & Three Legs
ft: Neko Case & Kelly Hogan
-
Tickets are on sale through the Boulder Theater box office | Internet 24-7 at
www.bouldertheater.com
| Phone: During box office hours 303-786-7030