Jazz Museum Events: August 26-29, 2008
Submitted by press on Fri, 08/22/2008 - 23:50
Tuesday, August 26, 2008
JAZZ FOR CURIOUS LISTENERS
7:00pm
A Celebration of Dr. Billy Taylor
Location: NJMIH Visitors Center
(104 E. 126th Street, Suite 2C)
FREE | register online
Instructors: Loren Schoenberg & Christian McBride
This week come greet and meet Dr. Billy Taylor in person.
Last week instructor Greg Thomas continued the month-long tribute to Dr. Taylor with a focus on trio configurations throughout his career, from the 50s 'til this century. Tempos ballad to brisk, and styles from straight-ahead swing to spiritual solemnity to dance-groove funk to a classically-tinged composition featuring his trio with a symphony orchestra, were appreciated by the attendees at the National Jazz Museum in Harlem's Visitors Center.
Dr. Taylor is one of the few musicians extant tutored by Art Tatum, and who, as house pianist at Birdland, can recount his days playing and recording with Charlie Parker, Dizzy Gillespie, Ben Webster, Coleman Hawkins and other standard bearers of jazz innovation. So expect the living jazz master to share wisdom in his inimitably warm style of conversation...with Loren Schoenberg and Christian McBride.
Thursday, August 28, 2008

Harlem Speaks
6:30 – 8:30pm                                            Eddie Bert Trombonist

Location: NJMIH Visitors Center
(104 E. 126th Street, Suite 2C)
FREE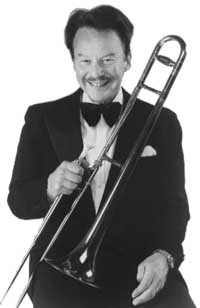 Trombonist Eddie Bert's career spans nearly seven decades of jazz, from big bands to bebop and beyond. In addition to being a jazz musician who's played with one and all, he's been a regular in Broadway show bands, and a first call studio player. Yet no matter what the musical setting, Eddie has always played his uniquely personal, warm and melodic style of jazz.
When renowned jazz leaders needed a dependable, original trombonist for a significant recording or event in the second half of the twentieth century, they turned to Eddie Bert. In fact, his resume reads like a Who's Who of modern Jazz, including musical relationships with Thelonious Monk, Charles Mingus, Coleman Hawkins, Woody Herman, Stan Kenton, Machito, Tito Puente, Benny Goodman, Thad Jones and Mel Lewis.
There's a reason Eddie Bert has played with the jazz masters - he's a truly gifted musician, a trombonist who has easily traversed eras and genres, from bop to swing, Mingus to Hampton, and Kenton to Herman. Eddie straddled the racial divide as well. He played in one of the first integrated big bands, Charlie Barnet's 1943 aggregation, which included Howard McGhee, Buddy DeFranco and Oscar Pettiford.
In addition to being one of the most dependable players in jazz history, always in demand because of his sight-reading skills and his ability to lend a passionate and individual approach to all music, Eddie is a soloist and arranger with a distinctive musical voice. In 1955, when he stopped playing only to sleep, he won Metronome's Musician of the Year award. He followed that with a top rated album of the same name for Savoy. He has led a number of other recordings during his distinguished career, featuring such sidemen as Duke Jordan, Joe Morello, Hank Jones and Kenny Clarke.
Yet during Eddie's teenage years, 52nd Street was a hotbed of musical activity. At fifteen, he began frequenting "The Street," where musicians of all generations played and gathered nightly. Being too young to get into the clubs at night, Eddie hung around during the afternoon when he knew the bands would be rehearsing.
Fast-forwarding several decades, in the 1990s Eddie started working with drummer T.S. Monk's group. "We did a European tour in 1997 and an album that featured a lot of Thelonious' new material that T. S. had found around the house. He hired me because I had played with his father-if you hang around long enough, you find that you have played with everyone's father!"
Now in his eighth decade, Eddie Bert is still playing the trombone, still traveling, and still married to Mollie, his wife of 60+ years. With three daughters and four grandchildren, he enjoys spending time with his family and, when not playing, also likes photography.
Friday, August 29, 2008

Harlem in the Himalayas
7:00pm                                   Theo Croker Quartet featuring Marcus Belgrave

Location: Rubin Museum of Art
(150 West 17th Street)
$18 in advance | $20 at door |
Box Office: 212.620.5000 ext. 344
 
Marcus Belgrave, trumpet
Theo Croker, trumpet
Joe Sanders, bass
Sullivan Fortner, piano
Kassa Overall, drums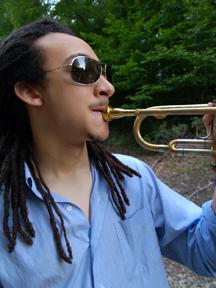 Trumpeter Theo Croker, Doc Cheatham's grandson, has been featured all summer at Harlem in the Himalayas. This last performance promises to be hot, with Croker locking horns in antagonistic cooperation with elder trumpet legend Marcus Belgrave.
 
Trumpeter, composer, arranger, educator, recording artist, and producer Marcus Belgrave was born in Chester, Pennsylvania June 12 1936.
 
He began playing the trumpet at age six and professionally at age twelve.  Mr. Belgrave describes himself as "born into bebop."  An early inspiration and mentor was Clifford Brown.  At age eighteen, Marcus earned his initial reputation joining the Ray Charles Orchestra.  His solo on Alexander's Ragtime Band from the album The Genius of Ray Charles put him on the map. He toured for five years and is heard on such Charles hits as  Night Time is the Right Time, What'd I Say, You are My Sunshine, Margie, Ruby and Stella by Starlight.
 
In the early 60's he worked and recorded in the bands of leading innovators of post-bop modern jazz: Max Roach, Charles Mingus and Eric Dolphy. In 1963 Marcus settled in Detroit, becoming one of the prominent studio musicians with Motown Records.  He is heard on many Motown hit recordings including Dancing in the Street, The Way You Do the Things You Do, and My Girl. His distinguished career as a player includes performances with legendary stars from both the pop music and jazz world: Ella Fitzgerald, Bud Powell, Tony Bennett, Aretha Franklin, Sammy Davis Jr., Wynton Marsalis, Lena Horn, Liza Minnelli, Doc Cheatham, Sarah Vaughn, Dizzy Gillespie, Billy Eckstein, Gene Krupa (with whom he recorded) and many others.
 
As an original member, starting in 1988, he toured with the Lincoln Center Jazz Orchestra, appearing on national television and recording for CBS/Sony. Marcus Belgrave's own recordings began in 1974 with the release of his self-produced album Gemini II, showcasing a collective of Detroit jazz artists, which he led. This record was the first to garner the attention of the international jazz press, about new "cutting edge" jazz activity emanating from that famous music city. Belgrave's recordings from the 1980's and '90's include the critically acclaimed Detroit Piano Legacy with Tommy Flanagan and Geri Allen and Working Together, Marcus' collaboration with composer/drummer Lawrence Williams. Recording more traditional jazz material in this period, Marcus co-led on albums with several of the last surviving "pioneers" of the pre-bebop era including saxophonist Franz Jackson (Live at Windsor Jazz Festival III) and pianist Art Hodes (Hot 'n Cool Blues). Critical accolades for these releases are cited in The Biographical Encyclopedia of Jazz, The Rolling Stone Guide to Jazz and Blues on CD, other jazz reference books, and major news publications.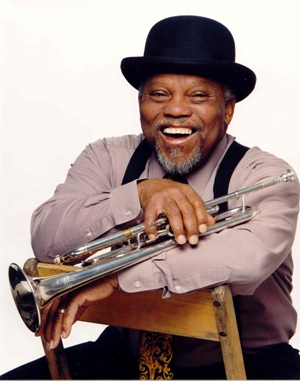 Since 2001 Marcus Belgrave has led his Tribute to Louis Armstrong octet, appearing in thirty states, Canada and Puerto Rico and playing Armstrong's music in pops programs with the Detroit Symphony and other US orchestras.
As a soloist, Marcus continues to travel the US for appearances at jazz festivals, night clubs and concert hall performances. In January 2006 he was featured on three concerts at Jazz at Lincoln Center's presentation Detroit: Motor City Jazz, later broadcast on National Public Radio.
Mr. Belgrave is internationally known for his dedication to educational endeavors. He is founder of Detroit's Jazz Development Workshop and co-founder of the Jazz Studies Program at the Detroit Metro Arts Complex (recognized with grants from federal and state levels). He was also an original faculty member with the Oakland University Jazz Studies Program and in 2003 became the first Chair of Jazz Education and Programming for the Detroit Symphony Orchestra. Beneficiaries of his musical tutelage include leading names of today's jazz scene: pianist Geri Allen, bassist Robert Hurst, saxophonist Kenny Garrett, violinist Regina Carter and bassist Rodney Whitaker. The past five years Marcus has served as Professor of Jazz Trumpet at Oberlin University in Ohio.
 
In recognition of his outstanding artistry, vision, and life-long achievement in jazz education, Marcus Belgrave is the recipient of numerous honors including the Arts Midwest Jazz Master Award, the Michigan Governor's Arts Award, and the Louis Armstrong Award.