Jazz Museum Events: Nov. 17-21, 2008
Submitted by press on Sun, 11/16/2008 - 12:03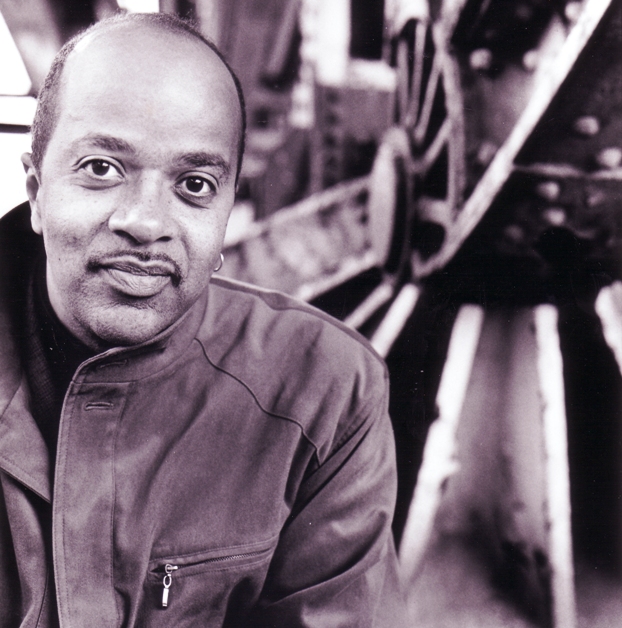 The National Jazz Museum in Harlem begins an exciting full week of public programming with a conversation between executive director Loren Schoenberg and best-selling author, saxophonist and composer James McBride for Jazz for Curious Readers, whose first novel was recently turned into a film by acclaimed director Spike Lee.
 
Thelonious Monk's musical style was singular, yet his ensembles embraced the voices of other titans in jazz music. Don't miss Jazz for Curious Listeners this week: the tenures of John Coltrane and Sonny Rollins, the standard-bearers of jazz tenor saxophone innovation post-1950s, with Thelonious Monk is the intriguing topic that Schoenberg will pursue.
 
Join us mid-week for an exploration of jazz legends at Jackie Robinson Park for Jazz in the Parks. We'll screen a series of short films in which you can see the legends for yourself. Details below.
 
Top jazz educator and percussionist Justin DiCioccio is the guest at Harlem Speaks this week. Guest interviewer Greg Thomas will investigate the state of jazz education through the vision and experience of DiCioccio, chair of the jazz department of the Manhattan School of music.
 
Expect an eclectic mix of sonic pleasure at Harlem in the Himalayas at the Rubin Museum of Art, as we close out the week with guitarist Bern Nix and bassist Francois Grillot.
Monday, November 17, 2008
Jazz for Curious Readers
James McBride
7:00 – 8:30pm
Location: NJMIH Visitors Center
(104 E. 126th Street, Suite 2C)
FREE  
James McBride is an award-winning writer and composer. His critically acclaimed memoir, The Color of Water: A Black Man's Tribute to His White Mother, explores the author's struggle to understand his biracial identity and the experience of his white, Jewish mother, who moved to Harlem, married a black man, and raised 12 children. The Color of Water won the 1997 Anisfield-Wolf Book Award for Literary Excellence, was an ALA Notable Book of the Year, and spent more than two years on the bestseller list. Chosen by the New York Public Library as one of the 25 books of 1996 to remember, The Color of Water has sold more than 1.3 million copies in the United States alone and is now required reading at numerous colleges and high schools across the country. It has also been published in 16 languages and in more than 20 countries.
After the success of The Color of Water, McBride turned to fiction, albeit inspired by his family's history. "My initial aim was to write a novel about a group of black soldiers who liberate a concentration camp in Eastern Europe," McBride explains on his web site. "I read lots of books and spent a lot of time researching the subject but soon came to the realization that I'm not qualified to write about the holocaust. It's too much."  So, instead, he recalled the war stories of his uncle and cousin, who served in the all-black 92nd Infantry Division, and began researching World War II in Italy - particularly the clashes between Italian Partisans and the German army. Miracle at St Anna was published in 2002, and was recently turned into a major motion picture by acclaimed director Spike Lee, for which McBride also wrote the screenplay. His second novel, Song Yet Sung, was published in 2008.
McBride is a former staff writer for The Washington Post, People Magazine and The Boston Globe. His work has also appeared in Essence, Rolling Stone and The New York Times. Aside from his literary honors, McBride is the recipient of several awards for his work as a composer in musical theater, including the 1996 American Arts and Letters Richard Rodgers Award, the 1996 ASCAP Richard Rodgers Horizons Award, and the American Music Festival's 1993 Stephen Sondheim Award. He has written the score for several musicals, including the highly acclaimed, award-winning show "Bobos."
McBride, an accomplished saxophonist who has toured with renowned jazz singers and musicians, has written songs (music and lyrics) for Anita Baker, Grover Washington, Jr., Gary Burton, Silver Burdett Textbooks, and for the PBS television character "Barney." He is a graduate of New York City's public schools, studied composition at The Oberlin Conservatory of Music in Ohio, and received a Masters in journalism from Columbia University in New York at age 22. He also holds an Honorary Doctorate of Human Letters from Whitman College. He lives in Pennsylvania and is currently a Distinguished Writer-In-Residence at New York University.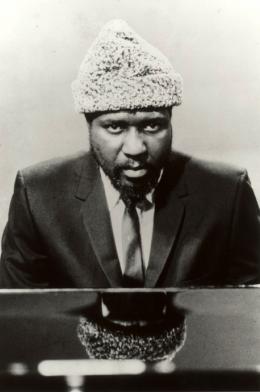 Tuesday, November 18, 2008
Jazz for Curious Listeners
The World of Thelonious Monk: With Sonny Rollins and John Coltrane
7:00 – 8:30pm
Location: NJMIH Visitors Center
(104 E. 126th Street, Suite 2C)
FREE | Reservations: 212-348-8300 or register online
The pianist Eric Reed once said that "When you playing Monk's compositions, you're kind of playing Monk. His compositions and improvisations are completely integrated." Such is the nature of his compositions, so intertwined with his quirky, singular and ingenious style of playing and composing jazz.
The two foremost giants of jazz tenor saxophone in the 1950s, Sonny Rollins and John Coltrane, were a part of Monk's band at signal moments in the development of their styles and careers.  
This promises to be a night of swingin' revelation, so don't miss it.
Wednesday, November 19, 2008
Jazz in the Parks
Jazz legend shorts
7:00 - 9:00pm
Location: Jackie Robinson Recreation Center
(85 Bradhurst Avenue @ West 146th Street)
FREE | RSVP, please call (212) 408-0296 or email for more info: NYC Department of Parks
A selection of short films about Miles Davis, John Coltrane and Charlie Parker. Parker discovered Davis, and it was Davis who made John Coltrane into a musical icon. It's one thing to listen to their music, and another to see them play, live, in action. This is an unforgettable evening of rare film of three of America's greatest artists
Thursday, November 20, 2008
Harlem Speaks
Justin DiCioccio, Drummer/educator
6:30 – 8:30pm
Location: NJMIH Visitors Center
(104 E. 126th Street, Suite 2C)
FREE | Reservations: 212-348-8300
Justin DiCioccio is internationally recognized as one of the foremost jazz educators of our time. In January 2001, he was inducted into the Jazz Education Hall of Fame, which took place at the 28th Annual International Association of Jazz Educators (IAJE) conference in New York City. His keen insight into the teaching of conceptual and inventive ideas has earned him the title of "the musician's teacher." His performances, guest conducting appearances, adjudications, jazz and percussion clinics and workshops are numerous and widely recognized in the professional and educational fields.
Mr. DiCioccio was named assistant dean of Manhattan School of Music in June 2002, where he chairs the School's jazz department, a position that he has held since 1999. In addition, he has been a member of the School's jazz faculty since 1984, teaching percussion and coaching ensembles. Under his leadership, a complete restructuring of the jazz curriculum has taken place, which includes the creation of a new Jazz DMA program. His goal is to initiate and put into action the concept of the complete artist musician – performer, composer, and pedagogue – as well as the creation of working partnerships with public schools, community organizations, institutions and the music industry. He also directs international summer jazz programs in partnership with Manhattan School of Music that take place in Amsterdam, The Netherlands and at the Brevard Music Festival in North Carolina.
Mr. DiCioccio works actively in Manhattan School of Music's educational outreach program bringing jazz education to hundreds of New York City public school children. In addition, Mr. DiCioccio has initiated the creation of a jazz component to the School's already existing Preparatory Division, open to students ages 10 to 18, making Manhattan School of Music on of the few institutions in the country to offer jazz programs at the elementary, secondary, undergraduate and graduate levels.
Mr. DiCioccio serves as program director for Carnegie Hall Jazz Education and under his direction in January 2001, the Manhattan School of Music Jazz Orchestra performed at Carnegie Hall as part of its Family Concert Series. He also acts as a consultant to Wynton Marsalis and Jazz at Lincoln Center, with whom he also performs and gives clinics, as well as conductor of the Henry Mancini Summer Institute in Los Angeles, CA. He designed, developed and directed the internationally known and award-winning LaGuardia High School of the Arts jazz program, the first fully accredited secondary jazz program in the United States.
Mr. DiCioccio is the recipient of a citation for the major of New York for "Distinguished and Exceptional Service to Young Instrumentalists" and is currently active with the National Foundation for Advancement in the Arts, the Music for Youth Foundation and the National Foundation for Jazz Education. He is a three-time recipient of the Presidential Scholars teaching recognition award in the jazz field by the U.S. Department of Education. In May 1998, The Commission Project, in partnership with the New York City Board of Education, created the JD Award for Outstanding Service to Music in New York City Schools. The award, presented annually, recognizes and celebrates individuals who have made significant contributions to the world of music education and honored Mr. DiCioccio as its first honoree. In June 2003, Mr. DiCioccio received an Achievement Award from Downbeat magazine.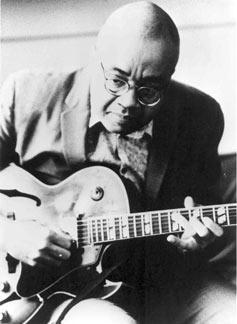 Friday, November 21, 2008
Harlem in the Himalayas
Bern Nix and Francois Grillot
7:00pm
Location: Rubin Museum of Art
(150 West 17th Street)
$18 in advance | $20 at door |
Box Office: 212.620.5000 ext. 344
Bern Nix has played the guitar since the age of 11. Bern studied music and graduated with a degree in music education from the Berklee College of Music. Since 1985, he has led The Bern Nix Trio. Before leading his Trio, Bern performed and recorded with Ornette Coleman from 1975 to 1987 as an original member of the Prime Time Band. The Prime Time Band recorded six albums including Dancing in Your Head, Of Human Feelings and Body Meta and performed hundreds of concerts around the world. The Bern Nix Trios first recording, Alarms and Excursions (New World Records) was released in 1993, making many top ten critics lists. Bern has performed with artists such as, Ornette Coleman, John Zorn, Marc Ribot, Elliott Sharp, Jemeel Moondoc, Ronald Shannon Jackson, James Chance, Jayne Cortez and Kip Hanrahan. Hailed as one of the greatest jazz guitarists of our time, Bern was voted among the top ten jazz guitarists poll by Down Beat magazine. Most recently, Bern composed and recorded the score for the feature length documentary, A James Lord Portrait. Bern has a solo album coming out this fall on Tompkins Square Records.
Francois Grillot, born in Burgundy France, began studying trumpet, then guitar and electric bass. He recorded with Edition Speciale, on RCA, touring throughout France. Other credits include recordings with Mama Bea Teckelsk (RCA) and Serge Bringolf (Strave on Musea Records). Upon moving to New York he has been playing along side a number of notable musicians including Bill Bickford, Ken Hatfield, Adam Naussbaum, Harold Danko, and Mike Clarke. In 2001 his music took a turn with collaborators Matt Lavelle, Steve Swell, Daniel Carter, Matt Maneri, Roy Campbell, Mark Edwards, Jackson Krall, Lou Grassi, Jason Kwang, Robert Dick, Daniel Levin, William Hooker, Charles Burnham, Louie Belogenis, Bern Nix, Michael Marcus, Ken Filiano and a many others.