Just before the flames and smoke of the massive Thomas fire put a damper on the Christmas spirit in Santa Barbara County, pop singer Jewel brought her real-life musical family to the Chumash Casino. The special Christmas concert featured the veteran performer singing traditional Christmas songs as well as some of her biggest hits. The set for the show featured a massive Christmas scene complete with a snowy backdrop and featured the usually perfect sound and lighting that visitors to the resort in the Santa Ynez mountains have come to expect.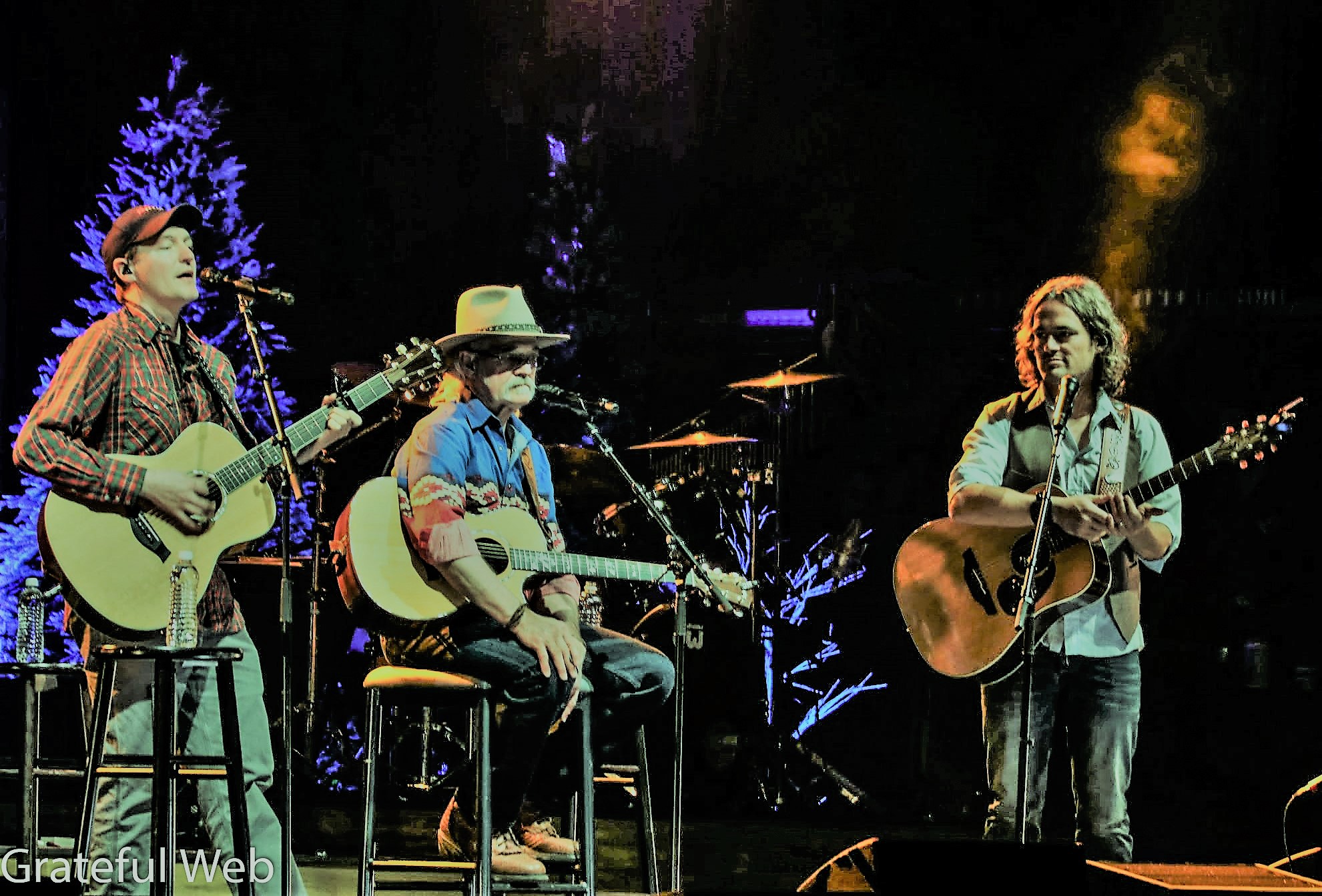 The show began with an opening set by her real-life family from the hit reality television show, "Alaska: The Last Frontier." The trio, consisting of her father Atz Kilcher and her brothers Atz Lee and Nikos Kilcher, played an extended set, each taking turns telling stories of their musical roots and life in Alaska and performing their original tunes. Jewels' grandmother, Ruth, was an aspiring opera singer in pre-world war II Germany before she fled to Alaska to marry Jewels' grandfather Yule Kilcher. Ruth was responsible for teaching all of her eight children, including Jewel's father Atz, to sing and play instruments. Jewel and her father began playing music as a duo when she was just eight years old.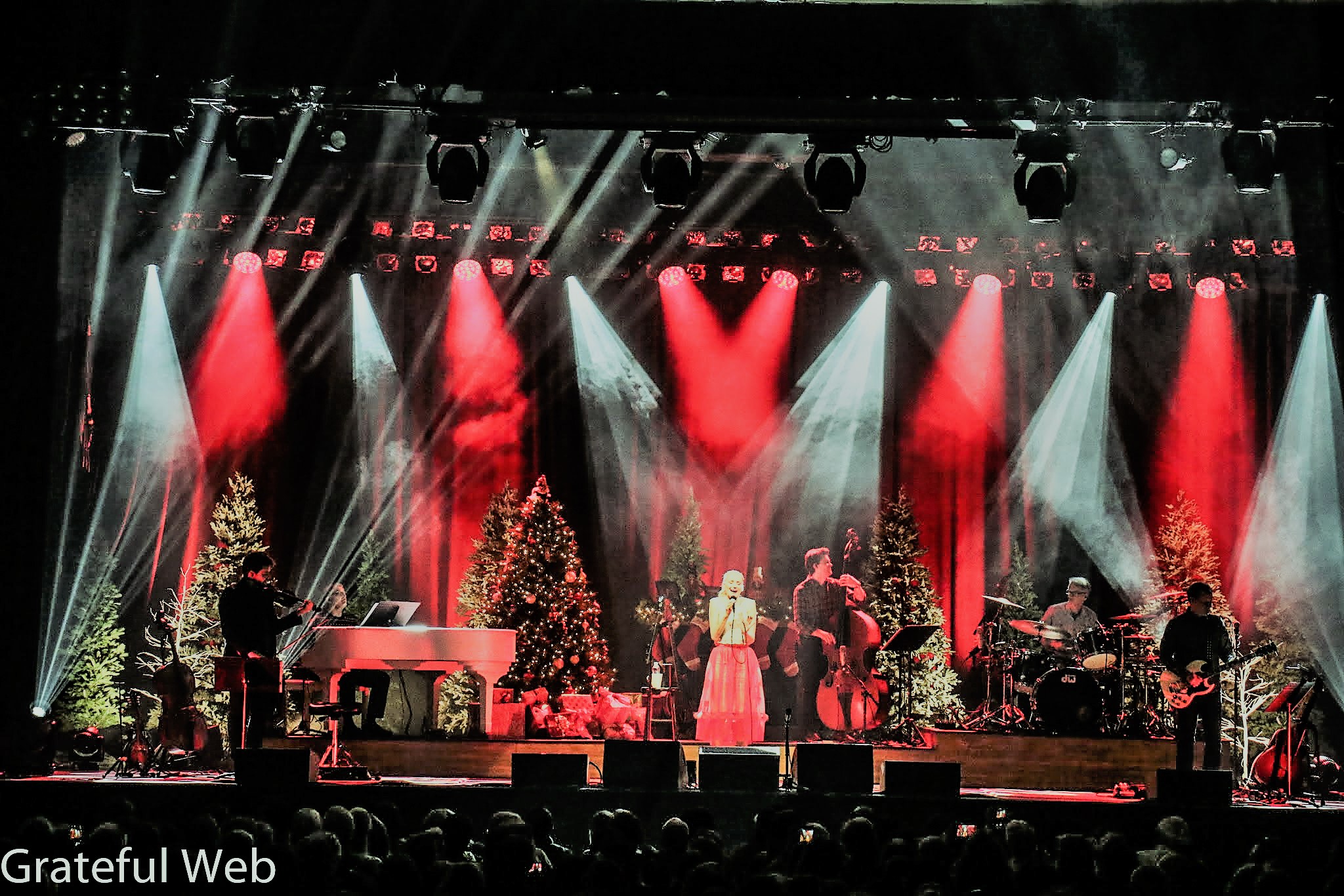 After a short intermission Jewel came onstage wearing a bright red Christmas dress followed shortly by her band. The five-piece group consisted of a guitarist, bassist, drummer, keyboard player, and a multi-instrumentalist who played the violin, cello, and mandolin. The tour entitled "The Handmade Holiday Tour," featured an opening set of traditional Christmas songs. Channeling the spirit of her grandmother Ruth, Jewel belted out the classic songs in true operatic fashion, including a miraculous version of a song that she seldom sings on her current tour, "Ave Maria." She opened with "Joy to the World" and played a wide variety of holiday classics.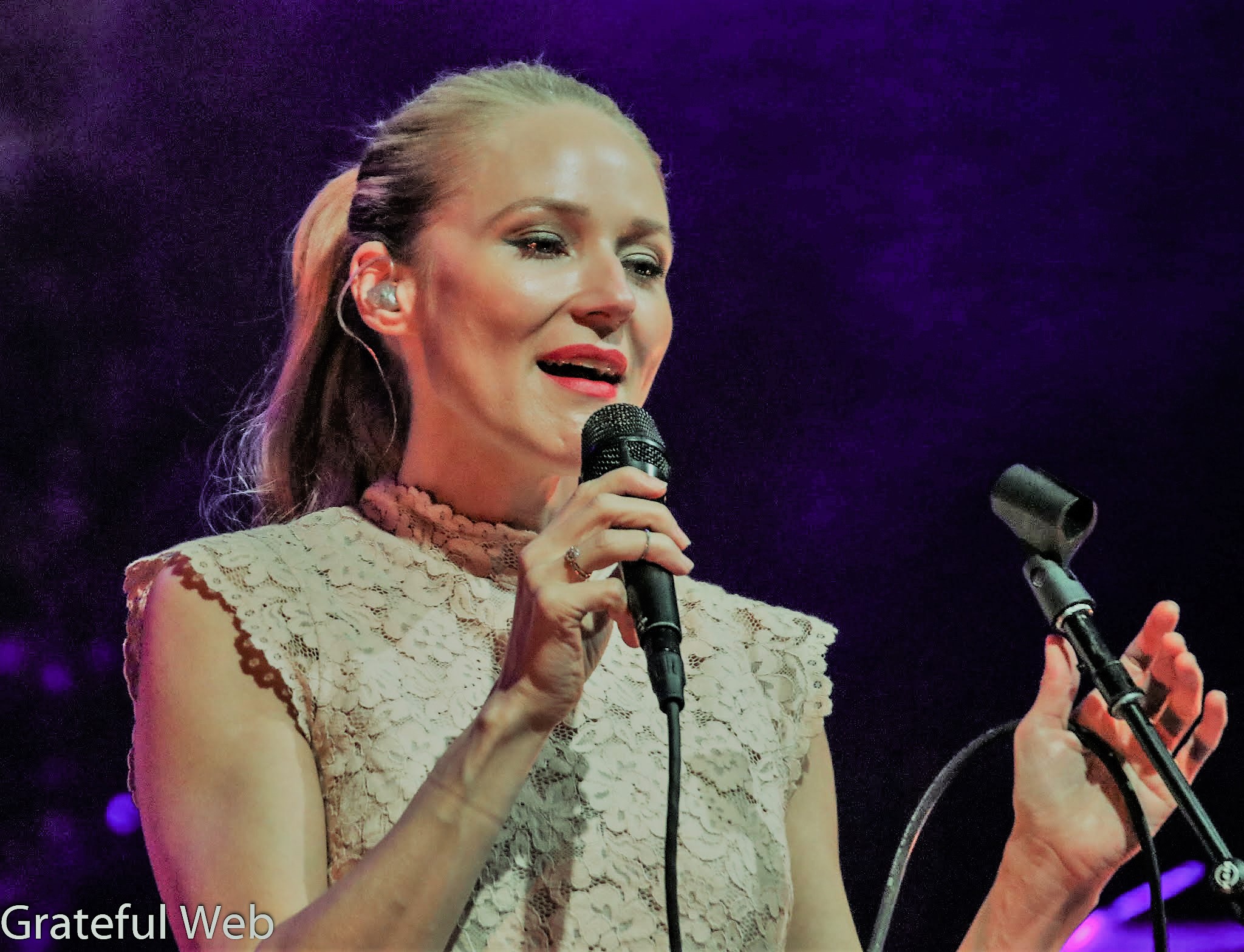 The charismatic singer shifted gears after the opening set and played several solo acoustic songs from her vast collection of hits. She also spent a considerable amount of time recounting her roots as a homeless street musician in Los Angeles before being discovered. She also would frequently pause and ask the audience to shout out requests for their favorite songs, trying to find some of the less played gems to add to the unique setting for the adoring crowd at the Chumash Resort. Then the band returned for an inspiring rock drenched finale to the extraordinary concert which also featured the return of her father and brothers to jam with the group. It was a joyous night of musical Christmas spirit and a literal calm before the coming storm of the still ongoing firefight in the Santa Ynez mountains.