Joanna Borromeo New Album Out Now + Upcoming Tour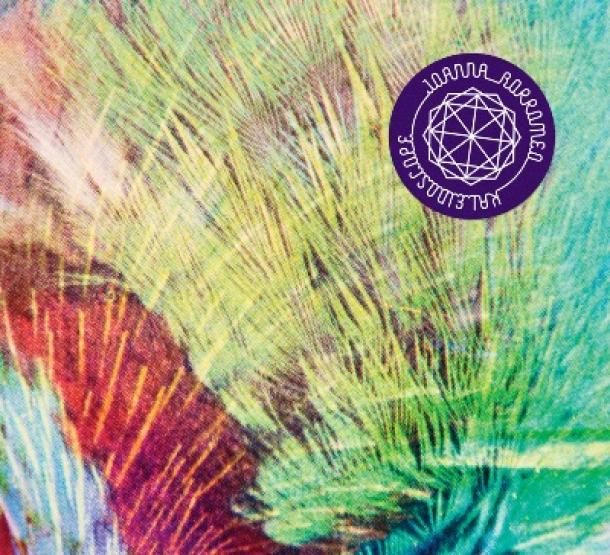 Joanna Borromeo (pronounced "Boro-May-o"), the Calgary-based singer and pianist has spent nearly a decade working with some of the biggest names in Canadian soul, pop and beyond, from Juno-winning songstress Divine Brown to acclaimed East Coaster David Myles. She has supported them at festivals and concert halls on three continents, fleshing out their sound and finding inspiration of her own. Now, with the March 26 release of her debut LP, Kaleidoscope, she's ready to take her place beside them.  Borromeo is prepping to debut her new album to US audiences with a West Coast tour starting in April with stops in San Francisco, Los Angeles, Stockton, San Jose and Sparks, Nevada.
The debut album finds Borromeo pulling together the threads of soul, R&B and pop that have run through her career; it's full of timeless touches, with subtle strings and classic soul grooves, but it's no throwback. Borromeo proves she can hit hard on album opener "Move Mountains" and the bombastic "Your Shoes," and she's just as strong when she slows things down for the powerful slow-build of "Good Times in Love," and the heartfelt poetic ballad "No One Like You." The album closes with the electronic pulsing bonus track "Wide-Eyed and In Your Arms" about two lovers who reunite after walking out, proving Borromeo can make an impact without acoustic driven productions. Early album praise has been pouring in from the Canadian press, with CBC Radio, gushing, "Joanna's the real deal…Joanna's emerged as the artist's artist with a unique and refreshing sound…depth, brilliance, and sheer greased-up funkiness!" and Radtastic, CSJW 90.9 FM, stating "[Kaleidoscope] is Joanna's sophomore solo release.  She's an incredible pianist, vocalist and songwriter.  When all combined she turns out some awesome R&B with a mix of eclectic flavour and pop sensibility."
Her 2009 EP, titled Through The Dark made waves online, from Really Not Radiostating, "the musicality, her soulful vocal instrument and the album recording is so in your face and so sonically pleasing…," to tastemaker blog BamaLoveSouladding, "The project is 5 tracks of beautiful, sweet soul."
In recording Kaleidoscope, Borromeo took a different approach than her EP.  This was a considerably larger project than the EP, so she called on producers/engineers Spencer Cheyne and Craig Newnes to co-produce the record.  She states, "they helped in facilitating my ideas, leaving me with plenty of artistic freedom, but giving enough creative input to keep me focused on the direction I wanted to go in – to create an album that was still identifiably soul/R&B/jazz, but with a touch of pop." She also spent large chunks of time in the studio with a more stringent timeline to complete her album. As a result, the album was finished, from bed tracks to mastering, in three months Borromeo enthusiastically says, "doing this album made me realize how much I absolutely love being in the studio creating music with people.  It ends up feeling very much like play.  Giving myself a strict timeline pushed me to do everything better – be a better singer, a better artist, a better musician, a better producer, and a better team player."
Which brings us back to the present. It's fair to say that Borromeo has put in her time to get to this point, but that's not quite right—it's hard to call it paying your dues when you're doing what you love. Borromeo has been learning from the best, and with Kaleidoscope, she's put it together into something new and distinct, a fresh voice in the Canadian soul scene. She's found her voice, and it's ready to be heard.
US Tour Dates:
April 12th – Weber Point Event Center – Stockton, CA
April 16th – South First Street Billiards – San Jose, CA
April 17th – Yoshi's SF lounge – San Francisco, CA
April 19th – Witzend Live – Venice, CA
April 20th – Nugget Casino, Celebrity Showroom – Sparks, NV (with Mark Sexton Band)
Canada:
April 30th – Ironwood Stage and Grill – Calgary, Alberta
May 3rd – The ARTery – Edmonton, Alberta (with Nuela Charles)