Jump, Jive, an' Wail is Stand-Out on Live Brian Setzer DVD
Submitted by mike on Mon, 11/08/2010 - 22:49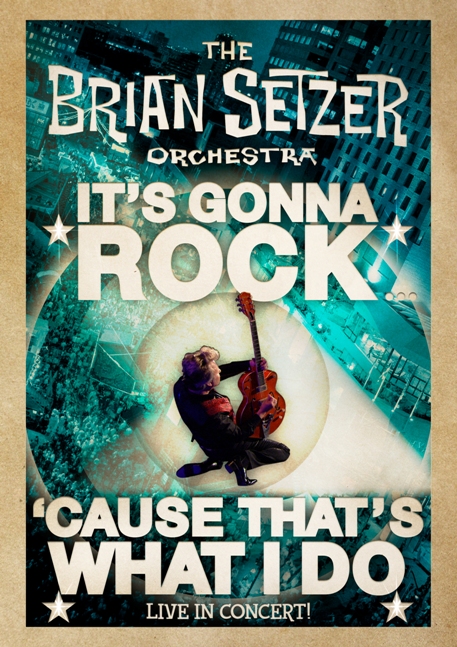 "Jump, Jive, an' Wail" from the Brian Setzer Orchestra's 'It's Gonna Rock... 'Cause That's What I Do' DVD, out now from Surfdog Records, got 150,000 people out of their seats when it was recorded during a headlining BSO set at the Montreal Jazz Festival.
The song, a 1956 hit for Louis Prima, has been in the BSO repertoire since 1998, when it earned a Grammy® Award for Best Pop Performance. The version on the DVD features a stinging Gretsch guitar solo by Setzer, high-energy bursts from his leopard-print tuxedo-clad horn section and his sequined backup singers, and 300,000 waving arms.

Watch a clip of "Jump, Jive, an' Wail"
Brian Setzer's "Christmas Comes Alive!" CD is also out from Surfdog Records now. A collection of 15 amazing holiday tracks performed live in concert as only the Brian Setzer Orchestra can do it, the single-disc offering is packed with music that is, according to Billboard, "guaranteed to get your Christmas party on its feet!"