The June 2012 Grateful Dead Bulletin - Win Tixs to Vibes!
Submitted by dead.net on Thu, 06/07/2012 - 09:22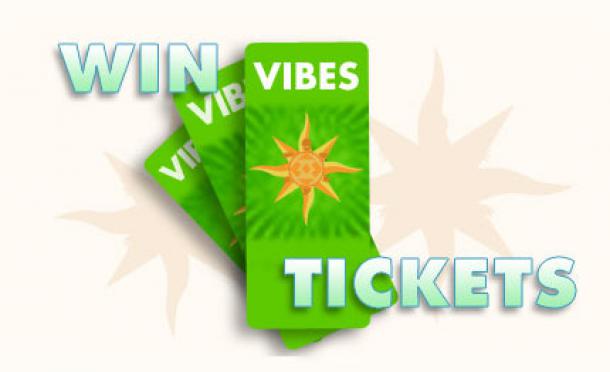 Win Tickets to Gathering of the Vibes!
Summer's comin' in and it's time for some spectacular fun! Enter to win a pair of Weekend Camping Passes and tickets to see Bob Weir & Bruce Hornsby with Special Guest Branford Marsalis, Phil Lesh & Friends, Bill with 7 Walkers, and Mickey with the Mickey Hart Band perform at the Gathering of the Vibes Music Festival, July 19-22, at Seaside Park in Bridgeport, Connecticut. This year, the Grateful Dead alumnus return to the beachside and perform alongside Primus, STS9, Zappa Plays Zappa, Strangefolk, YMSB, Steel Pulse, The Avett Brothers and many more. It's 4 magical nights showcasing 40 bands performing on 4 stages.
Click here to be entered to win. For more information on the festival, visit GOVIBES.COM.
Grateful Dead Band Photos
Calling all shutterbugs - were you there? If you've got photos of the Grateful Dead from the 1960s and 1970s, upload them here. Be sure to include show dates, your contact information, and any other pertinent details, and we just might include them in a future CD release! We'll be sure to contact you if you we do.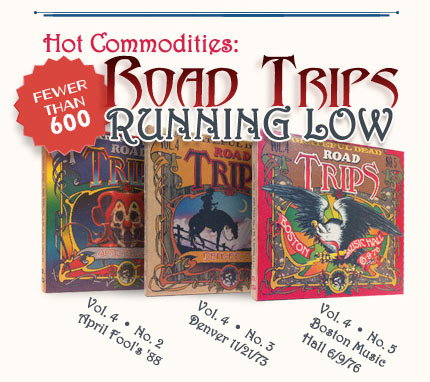 Road Trips Running Low...
It's nearly the end of the road for a few of our favorite Road Trips. We've got fewer than 600 left of the red-hot revival show from April Fool's '88, the Denver Coliseum 11/21/73 show from the magnificent Fall of '73, and our series finale - the truly awe-inspiring show from June 9, 1976 at Boston Music Hall. All feature complete shows. Once they're are gone, they will officially be out-of-print, forever limited on CD to the existing print run. So whether you're filling in your Road Trips collection or just feeling nostalgic, you'll wanna grab 'em while you can.