Junkie XL | Synthesized | New Music Review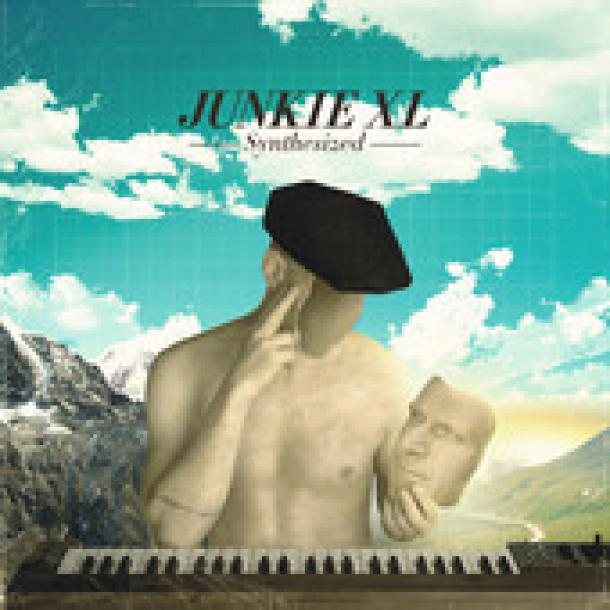 Few producers can stand the test of time and survive the modern-day music industry like Dutch music producer Tom Holkenborg, better known as Junkie XL. A one-man wrecking machine, Holkenborg has accomplished more in his 15-year career than many musicians could ever fathom. "When I found out in 1986 how my sampler could produce sounds, I knew it was pointless to ever leave the studio," says Holkenborg. Contributing to endless collaborations with artists such as The Sex Pistols, Justin Timberlake, Tiesto, and even Madonna, this veteran music producer has brought electronic music to new heights. His work has been featured in Hollywood movies including Ocean's Eleven, and the award-winning The Dark Knight Rises, the final installment in the recent Batman series. On top of a successful music career and film contributor, Tom has designed tracks for EA videogames including The Sims 2, Forza Motorsport, and the legendary Final Fantasy series. So, with a well-established music career and a foot in the door of many different media outlets, what could possibly be next for Tom Holkenborg?
Junkie XL's 6th LP entitled Synthesized demonstrates Holkenborg's versatility as a musician, mixing elements of electronica over heavy drums, bass lines, and traditional guitar riffs all composed and executed by him. The opening track, "Take Off On Molly's E", is an ambient masterpiece crafted to near perfection. Soft, crisp synths and precisely placed samples leave the listener feeling calm and entranced, similar to classic OTT compositions. Don't get too comfortable however; there are plenty of bass-heavy club bangers to come. The first single off the record, entitled Gloria, gives us the bass-heavy hooks and signature sounds we have become accustom to hearing consistently out of Tom Holkenborg. The new single has two official music video's, both of which can be viewed via the Junkie XL website. No stranger to multi-genre collaborations, we see an interesting duo team up on the track, "When Enough Is Enough", featuring a guest vocal appearance by Tears For Fears front man Curt Smith. If you haven't gotten your dose of psychedelic space beats recently,  "Leave Behind Your Ego" fulfils your prescription. Junkie XL shows off some masterful work with the 808-drum machine, equip with plenty of Timothy Leary samples to leave your head spinning. Always evolving and never duplicated, Tom Holkenborg is single handedly re-shaping the way we listen to electronic dance music and changing people's perspectives on what it takes to be a successful music producer and engineer.
Synthesized proves once again that Junkie XL defies the average perception of a music producer. He is a musician, beat master, composer, and electronic music pioneer. From the music industry all the way to Hollywood, Tom Holkenborg has become one of the most well respected and idolized producers this world has ever seen. Looking to pass the torch to a new generation of electronic producers, Tom has begun to teach at The ArtEZ Conservatorium, one of the major art institutes in the Netherlands. "It's something I really love to do. To see the look in their eyes when I unlock the hidden language of music. It's worth more than 200 Oscars or Grammys. Well maybe not 200, but a lot!" You can look for Junkie XL's new album Synthesized out on November 27th via Nettwek Records.