Just Announced: Esperanza Spalding @ Boulder Theater 09.25.12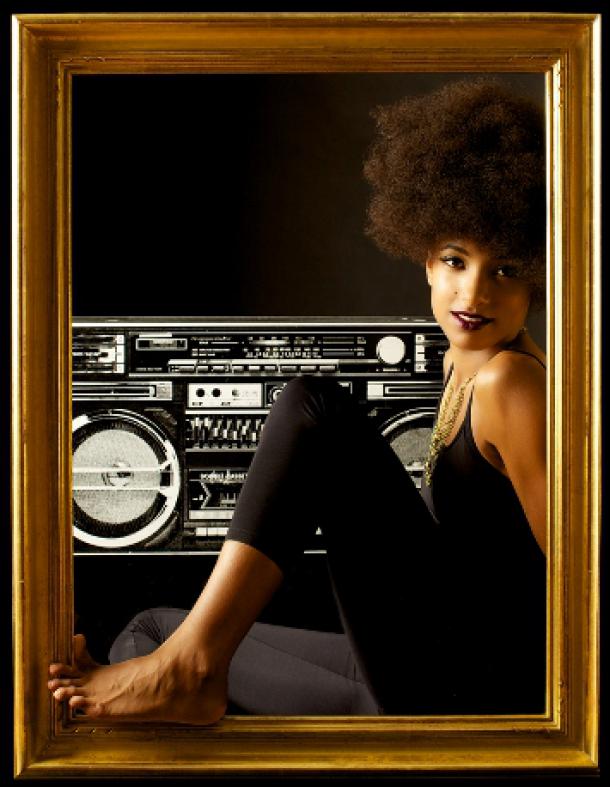 2 Entertainment is proud to present Grammy winner, Esperanza Spalding's Radio Music Society tour at the Boulder Theater on Tuesday September 25th, 2012.  Tickets go on sale Friday, April 20th at 10:00am for $40.00 general admission & reserved balcony, $65 reserved & $75 gold circle.
It has not taken Esperanza Spalding long to emerge as one of the brightest lights in the musical world.  Listeners familiar with her stunning 2008 Heads Up International debut, Esperanza, and her best-selling 2010 release Chamber Music Society, were well aware that the young bassist, vocalist and composer from Portland, Oregon was the real deal, with a unique and style-spanning presence, deeply rooted in jazz yet destined to make her mark far beyond the jazz realm.  That judgment was confirmed on February 13, 2011, when Spalding became the first jazz musician to receive the GRAMMY®Award for Best New Artist.  On 20th March, 2012, Heads Up International, a division of Concord Music Group, gives us Spalding's latest release, Radio Music Society, her most diverse, ambitious and masterful recital yet. Each of the 12 songs are accompanied by conceptual music videos, which further express Esperanza's inspiration and story behind each track. Shot in various locations including New York City; Barcelona, Spain; and Portland, Oregon; all videos will be available to purchasers of Radio Music Society as a digital download or a DVD on the deluxe version.
Radio Music Society is a companion, rather than a sequel, to Spalding's previous disc, which reached No. 1 on the Billboard Contemporary Jazz Chart.  "Originally I thought it would be fun to release a double album," she explains, "One disc with an intimate, subtle exploration of chamber works and a second one in which jazz musicians explore song forms and melodies that are formatted more along the lines of what we would categorize as "pop songs."  Those are the two things that really interest me, and it intrigues me to think about different presentation approaches while writing each kind of song.  On the pop song side, I think about listeners who aren't into jazz, but I also think about the people within my musical community who can interpret each idea best."