Just Announced: HOT RIZE @ Boulder Theater | 9/14/12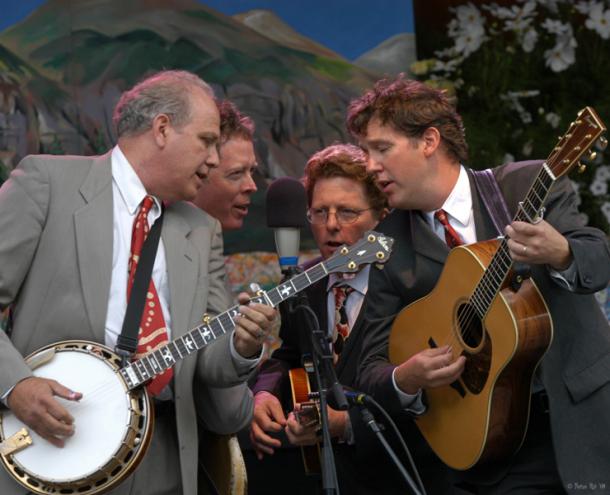 Z2 Entertainment is proud to present Hot Rize at the Boulder Theater Friday, September 14th, 2012.  Tickets will go on sale to the public on Friday, June 8th, 2012 at 10:00 am for $30.00 - $40.00 for Reserved seating types and $50.00 for Gold Circle.
Colorado band Hot Rize formed in 1978 with a unique and exciting style of bluegrass. Named after the secret ingredient in Martha White Flour, a longterm sponsor of bluegrass music, the band started. Hot Rize was considered both a progressive bluegrass band and a traditional bluegrass band, taking the bluegrass world by storm with their fresh, contemporary approach to traditional music. Their dynamic stage show made them stars on the major festival circuit, and their powerful original songs constantly topped radio playlists.
In 1990 Hot Rize was named Entertainer of the Year by the International Bluegrass Music Association, the first such award ever given out by the organization. The band included Tim O'Brien (vocals, mandolin, fiddle), Pete Wernick (banjo, vocals), Charles Sawtelle (guitar, vocals), and Nick Forster (guitar, bass guitar, vocals, and the band's emcee). This lineup lasted 12 years without change.
Their final studio album, Take It Home, came out in 1990; O'Brien and Wernick subsequently went on to pursue solo careers, and Nick Forster began and still hosts and co-produces the syndicated radio music program, e-town. Many Hot Rize reunion shows and festival appearances took place throughout the 90s until the untimely death of Charles Sawtelle in 1999.
In 2002 a live album, So Long of a Journey, came out, with the band in top form at two 1996 shows at the Boulder Theater in Colorado. The album garnered rave reviews and the honor of Best Bluegrass Album (traditional) of 2002 by the respected County Sales.
That year also saw the band re-form for several major festival appearances, with O'Brien, Wernick, Forster, along with the great Bryan Sutton on guitar.
Since 2002, with the same lineup, Hot Rize has performed several shows a year, and now includes their old western music sidekicks (and alter egos) Red Knuckles & the Trailblazers. Red and the boys also had a personnel change and are back in fine form with their new bass player Swade. Devotees from past years are joined by many younger fans hearing the band for the first time, and the response has been electric.
Having passed the 30-year mark since its inception, Hot Rize continues to enhance its reputation as one of the leading bluegrass bands of its day.