Just Announced: Hot Soup at the Fox Theatre | 8/18/12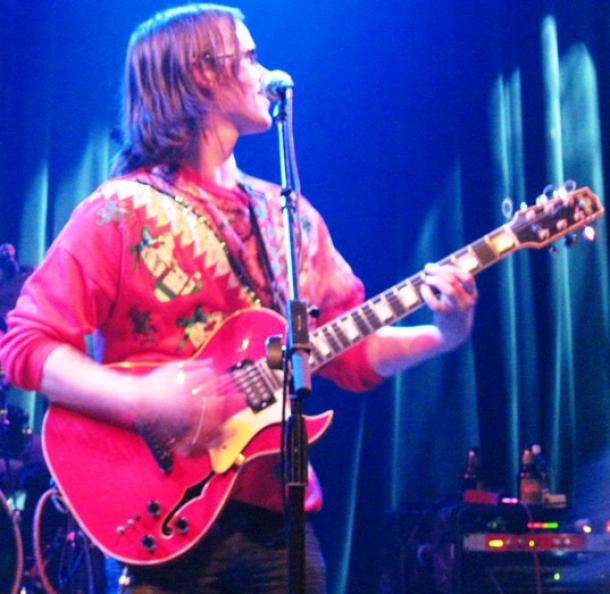 Z2 Entertainment is proud to present Hot Soup w/ Lo' Down on the Mothership at the Fox Theatre on Saturday, August 18th.  Tickets will go on sale to the public on Friday, June 29th for $8.00.
Hot Soup is just the thing! It's is a thick, rich and hearty combination of funk, rock, fusion, jazz, reggae, blues and other quality ingredients, then garnished with a healthy amount of homemade improvisation for good measure. This Hot Soup is no bland, canned variety; it's fresh, spicy and packs some serious rock 'n' roll flavor.
Led by founding members Matt Flaherty on guitar and Mirco Altenbach on saxophone, Hot Soup is a tremendously talented – and deliriously odd – Boulder-based five-piece with a remarkable ability to incorporate every imaginable mutation of rock, and effortlessly combine contrasting styles – and bit of schlock – into its sound. All the ingredients are included for this Hot Soup to become the ultimate Colorado-style rock band.
Hot Soup's new rhythm section brings a heavy element of groove – and talent – to the band's sound. Joining Flaherty's searing guitar work and Altenbach's soaring sax are Naropa University faculty member and African drumming master Scott Parker Mast on percussion, former Zobomaze bassist Sean Dandurand and jazz-obsessed drummer Ryan Sapp, a Detroit-native who also plays with The Pete Kartsounes band.
Hot Soup has played to fans all across the Rocky Mountain region and headlined venues like the Fox Theater and played festivals like Tatonka and Powellapalooza. Its members have also performed on stage with, among others, Dave Grippo and Russ Lawton of Trey Anastasio Band, Billy Nershi of The String Cheese Incident, Jen Durkin of Deep Banana Blackout, Pete Kartsounes, Drew Emmitt and other members of Leftover Salmon. No matter where the band plays, or who joins in, however, the outcome is always an astonished and admiring audience. 
Like its namesake, the combination of elements in this band is more flavorful than its individual parts, and there is no question that no matter what ails you, Hot Soup will help you feel better.