James Brown, dubbed the hardest workingman in show business, is long gone. If anyone were to carry the torch in the contemporary touring scene Karl Denson would be a chief contender. Aside from his two active main exploits, Karl Denson's Tiny Universe and the Greyboy Allstars, he recently toured with the Rolling Stones in Australia as lead saxophone and gigs regularly with popular ska act Slightly Stoopid. These impressive accolades are further testament that he is continually sought after session musician in addition to his otherwise busy schedule. Recently Denson has diversified his Tiny Universe band's repertoire by doing tribute shows to certain legendary performers. I was lucky enough to catch his Ray Charles tribute shows in Colorado last year and was stunned with how adaptable his band was with the newly rehearsed material and reinterpretations.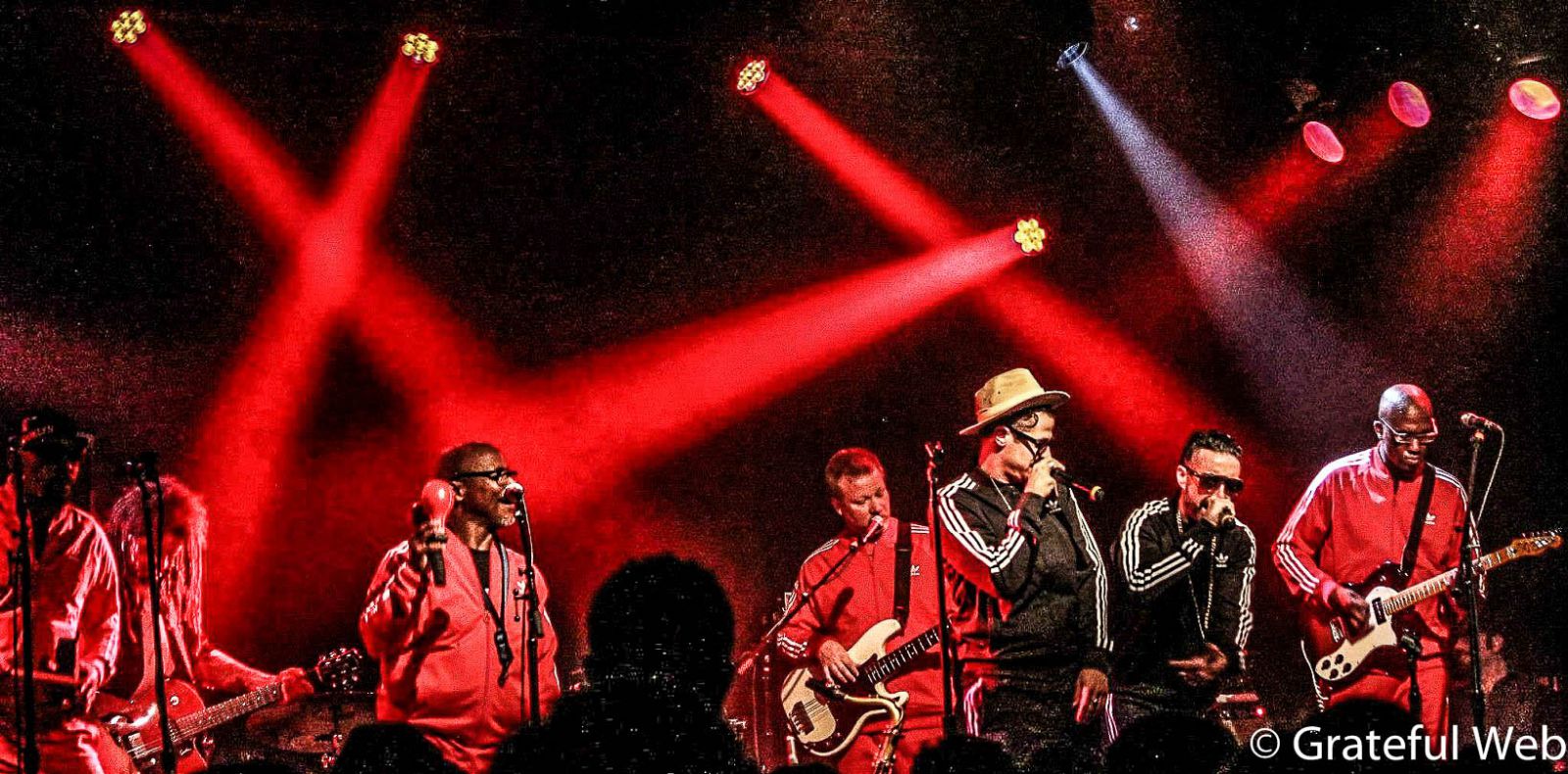 The latest from Denson's Tiny Universe is a tour paying tribute to the founding hip-hop/rap group from the 1980s, Run DMC. While the origins of hip-hop come from many different preceding styles, there's no denying what Joseph Simmons, Darryl McDaniels and Jam Master Jay invented; a sensibility that fused previous elements of black music with a poetically driven expression that created something entirely new. Denson more than most understands the previous music that built the DNA of hip-hop and the new tribute project has been greeted warmly by fans old and new. Karl Denson's Tiny Universe is a veteran cast of fabulous players including Chris Stillwell (Bass), Max MacVeety (Drums), David Veith (keyboard/organ) and DJ Williams (guitar). Hip-hop group Vokab Kompany joined the Tiny Universe Band for the second set tribute RUN DMC REMIXED.
It was great to see Denson in his own element after his career high year of 2014. While the saxophonist, flautist, percussionist and powerful soul vocalist has been a bandleader for the heavy majority of his time playing professionally, it was awe inspiring to see who wanted a piece of his talents last year. At age fifty-eight, the multifaceted Denson continues to bring it in the studio and on the road. Tiny Universe's new album "New Ammo" out this winter from Slightly Stoopid's Record Label is another showcase of different originals and quality cover readings.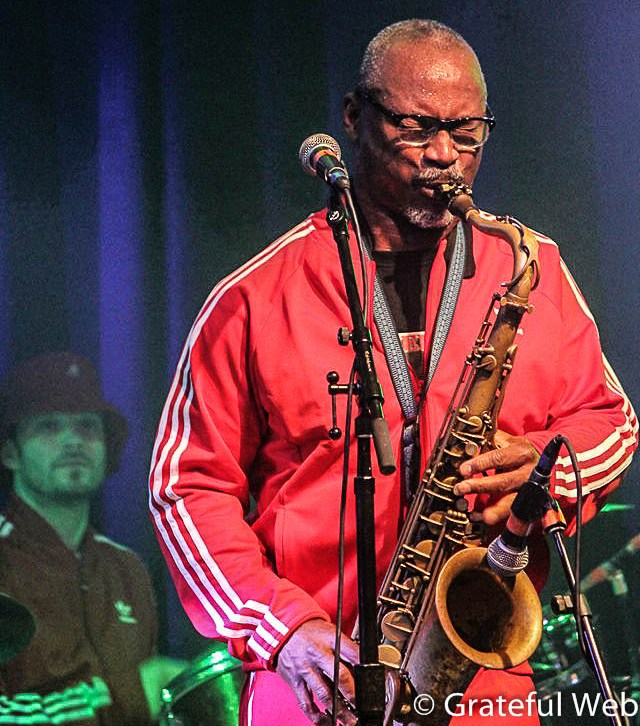 San Francisco's The Independent on Divisadero Street, which contemporary is a lively business district with plenty of excellent and certifiably hip restaurants, bars and shops, housed Denson's two-night run. The friendly venue staff kept a good sense of humor checking folks in at the door. The Independent is a no frills venue that doesn't try to be overly extravagant or trendy. Instead they focus on bringing in great acts and the important nuances going to see a show at an intimate venue. Great acoustics, not overly sold, and plenty of great beverage options made the four hundred capacity venue ideal to experience Denson's rousing new collaboration.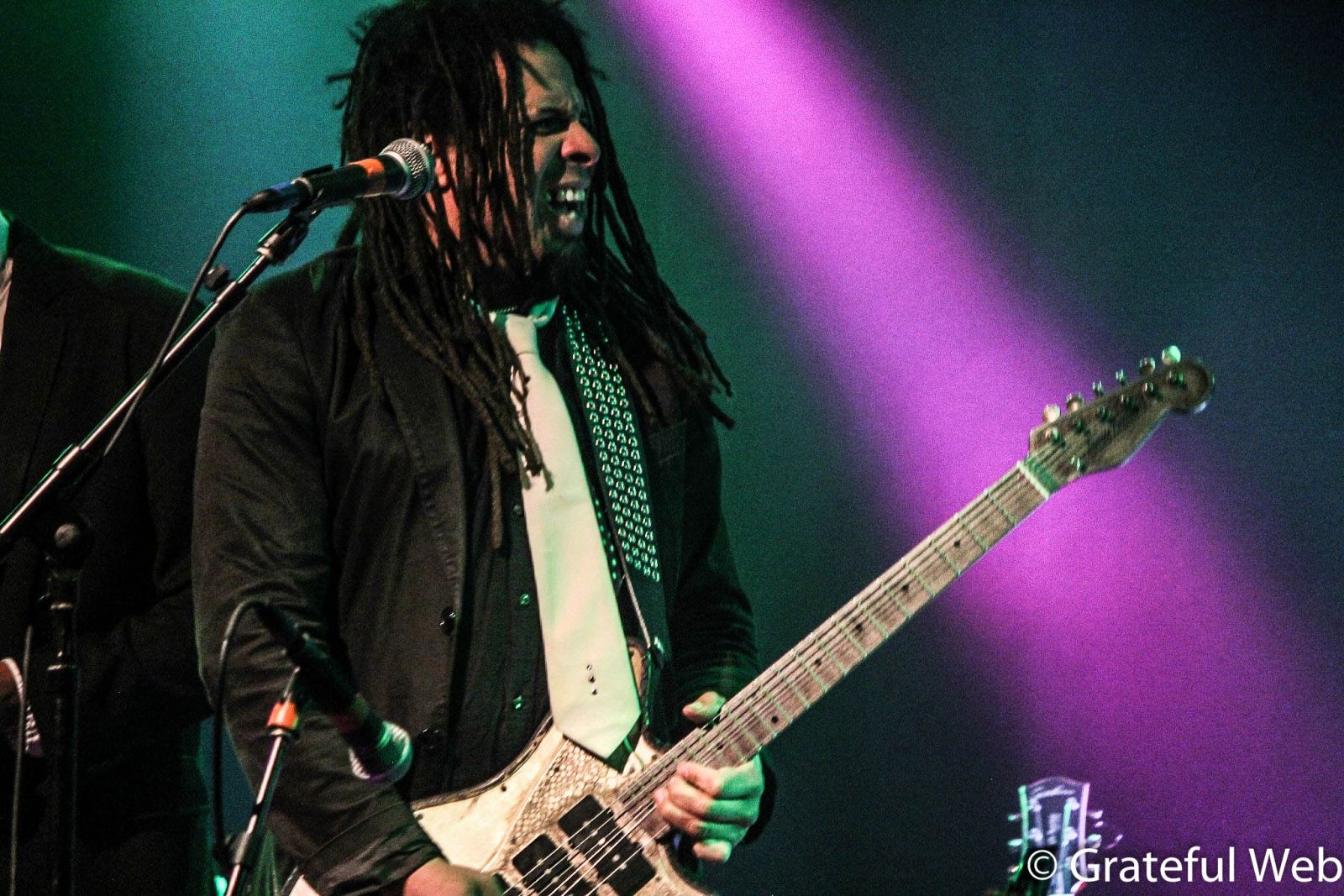 Last Saturdays two set performance at the Independent was a special event. The band opened the show with "Anything is Possible," a funkified uplifting anthem that set the energy high right from the start. All of the player's individual talents began to reveal themselves throughout the first set. "She's A Goldmine," a punchy instrumental "Rough, Tough, and Tumble" and the classic "My Baby Like to Boogaloo" brought it big time. The most engaging moments came after the band took a break and came out as the Run DMC Remixed tribute, of course in red Adidas Jumpsuits proper. It was obvious that most of the crowd was of the age to have experienced the emergence of hip-hop as part of their young adult or childhood. Denson's interpretations channeled the onstage energy of the original rap group and it was clear the band was having just as much fun as the crowd. With the Vokab Kompany duo's handling the raps and the Tiny Universe jamifying hip hop history, the tribute created new depth to the much-loved foundational rap hits. Of course they played "My Adidas" and "It's Tricky" without being jukeboxy or old hat. I've never heard "Illin" with extensive saxophone breakdowns. It was a great evening of flash backs and flashes forward with Karl Denson on the reins.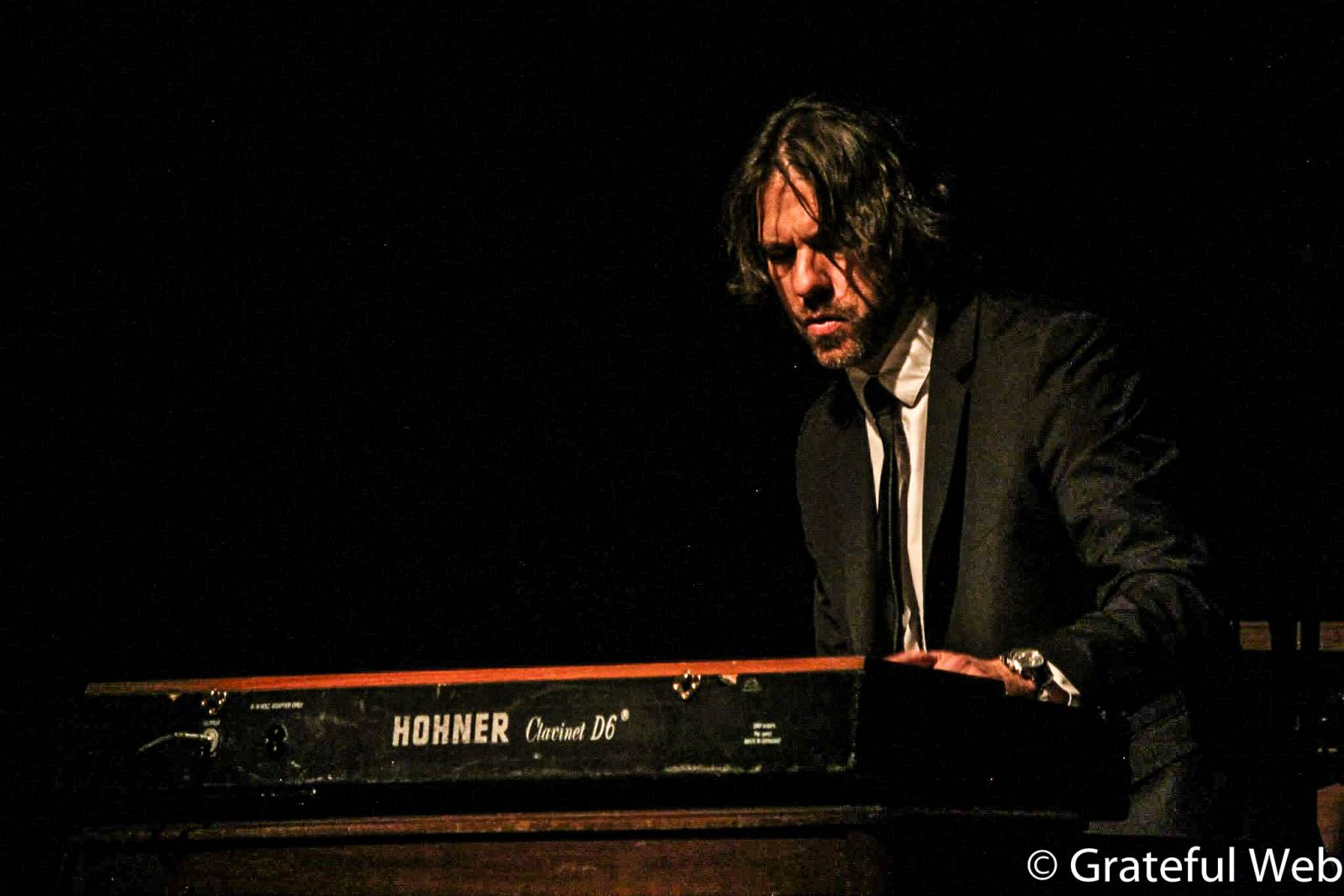 If all you Tiny Universe fans are sad you missed out on the San Francisco shows or the gigs from Chicago's Park West venue, never fear because Denson just announced a mountain state and west coast mini-run with pedal steel virtuoso Roosevelt Collier as a special guest. Maybe all of us Stones fans can cross our fingers about some U.S. dates with saxman Karl Denson but until that fantasy materializes we are thrilled to see his creativity flourishing and his heavily active road schedule as the bandleader he's always been.