Kaskade's 'Atmosphere Tour' Hits Navy Pier on October 12th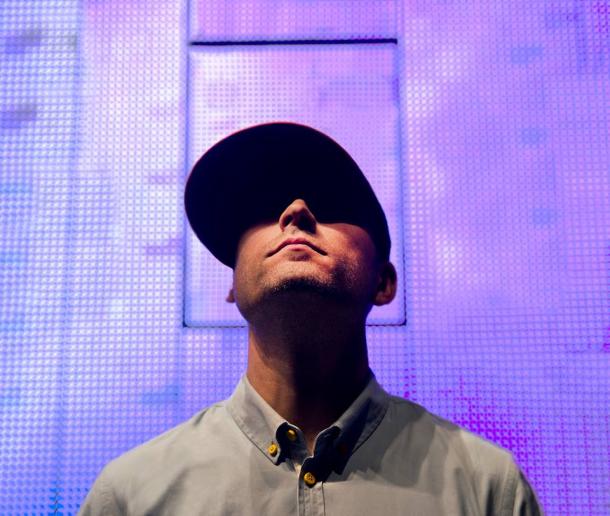 Saturday, October 12th, React & Live Nation Present Chicago's own KASKADE at the historic Navy Pier Exhibition Hall! The trailblazing DJ who marked industry milestones with his critically-acclaimed Summer tour last year, has announced plans for his Atmosphere tour to play big rooms on a small tour.  Taking him to Miami, New York, his hometown of Chicago, and three dates in Los Angeles beginning in September, the tour is in support of his forthcoming album, Atmosphere, slated for release in September from Ultra Music.  The title track, "Atmosphere," will be the first single from the forthcoming album and will be released on June 10th through all digital retailers.
Pre-sale for the Atmosphere Tour begins on Wednesday, June 5 at Noon CST, with tickets on sale to the general public on Friday, June 7 at 10 AM CST. Tickets can be purchased through Clubtix.com.
"Everything this summer and fall will be about Atmosphere," said Kaskade.  "I've got the single first, then the album and the tour and I'm just so excited for all of it.  The single is special for me since it is the first time I sing on one of my tracks and with receiving a GRAMMY nomination for the first time ever on my last album, this album felt all that more precious to me because I really want to deliver in a big way.  With so few dates on the tour, I'm looking forward to making each show massive and really count like never before."
The single, "Atmosphere," debuted on Pete Tong's well-known radio show and features Kaskade singing on a recorded track of his for the first time in his career.  With harmonic and, at times, ethereal vocals, "Atmosphere" builds from a melodic tune to big beats and electric sounds that will quickly become a welcome earworm and summer favorite.  The album, Atmosphere, is the follow up to Kaskade's GRAMMY-nominated 2011 album Fire & Ice.
Fresh off his It's You, It's Me Redux Tour that took the DJ back to his roots by visiting small clubs, including the legendary Smart Bar in Chicago, where Kaskade was a resident DJ before moving west. 
Ryan Raddon, known as Kaskade, is a GRAMMY-nominated DJ, producer and songwriter who has been in the trenches of the electronic dance music (EDM) scene as an original recording artist and in-demand DJ for more than a decade. He marked an industry milestone by selling out Los Angeles' STAPLES Center after already earning the distinction of the first Electronic Dance Artist to ever solo-headline the venue during the biggest North American tour of his career last year, the Freaks of Nature Tour. He has released seven studio albums, including his latest GRAMMY-nominated Fire & Ice, scored nine Top 10 hits on Billboard's Hot Dance Airplay Chart, created chart-topping remixes for everyone from Lady Gaga to Beyonce, appeared at all the major summer music festivals, and has performed between 150 and 200 headlining shows a year for the last 10 years, building a name for himself as an innovator of the EDM scene as we know it today. 2011's Fire & Ice, released by Ultra Music, debuted at # 1 on the Billboard Dance Chart, #3 on the Independent Albums Chart, and #17 on the Top 200 Albums chart, while the iTunes version debuted at #4 on the overall album chart.
Pre-sale for the Atmosphere tour begins on Wednesday, June 5 at Noon CST, with tickets on sale to the general public on Friday, June 7 at NOON CST. Tickets can be purchased through Clubtix.com.
For more information on Kaskade, exclusive updates and more visit www.kaskademusic.com, or follow him on Facebook at www.facebook.com/kaskade; and on Twitter @Kaskade.  For more information on The Atmosphere Tour, please visit www.kaskadeatmosphere.com.