Barefoot and comfortable as in his own kitchen, a slightly bearded (possibly participating in No-shave November…), Keller Williams took the stage at George's Majestic Lounge. And on such an unusually warm night in late November, the performance was perfect. The show started almost as promptly as I have seen a show in a bar venue start – which was nice. Of course, the crowd wasn't as large as later in the night, so it's almost as if the punctual crowd got a personal show! As the latecomers started filtering in, the venue filled to what felt like capacity; although the show wasn't sold out, I'd imagine it was close. So in a shoulder-to-shoulder crowd, everybody grooved (including Keller himself) and sang along with Keller Williams.
I haven't seen Williams play as many times as most of the people in the crowd, but I have noticed a certain relaxed quality to his performances – Keller Williams feels so at ease on stage even I feel more comfortable. His head is in the performance, which takes away from the crowd-to-performer interaction that so many live shows rely on. Fortunately, Williams' shows do not need banter or clever puns to keep things interesting; instead the show relies almost entirely on pure skill. Of course, his songs are full of hilarious puns and commentary, but a Keller Williams performance is all about the music.
Williams switches easily between instruments, electronic devices and microphone. It's almost like watching a well-practiced dance production – seamlessly and comfortably moving between components to create a dynamic and propelling show. And the audience danced along, loving every jam. Songs Willia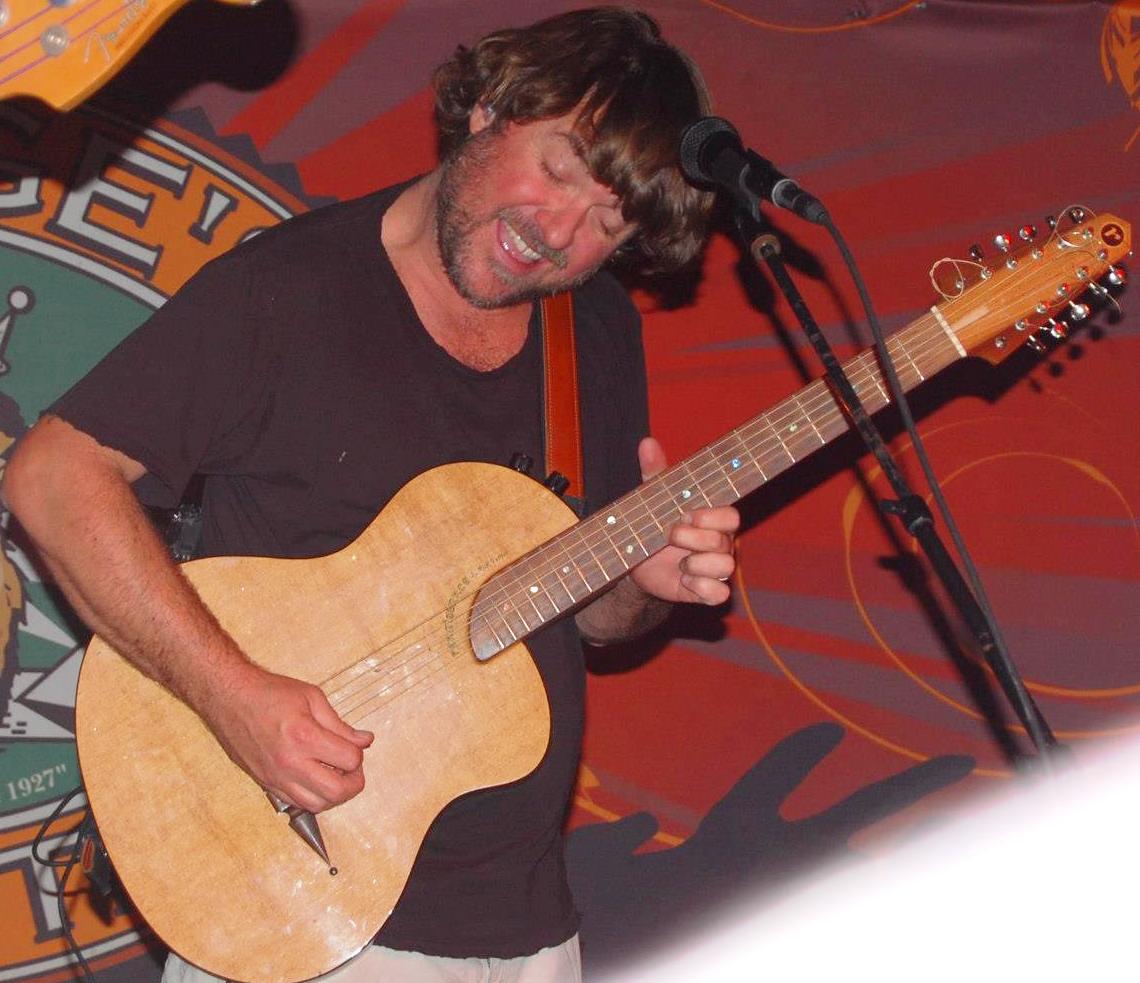 ms played ranged from original favorites like Freeker by the Speaker and Gate Crashers Suck to covers like Fiona Apple's Criminal (which was awesome). The set frequently hearkened back to songs played earlier in the evening, almost a type of pleasant Groundhog Day situation.
One of my favorite instruments Williams plays is his distortion guitar (is that what they're called). At one point in the night he played a jazz-inspired tune and used this guitar to sound a saxophone. Then later, he changed the tone to that of a xylophone. This type of instrumentation and innovation is impressive – and the crowd loves it, too. When watching Keller Williams perform, paying attention to detail adds to the impressive nature of his set. With each new or unique instrument, loop or vocal, Williams adds dimension and largess to his sound. If you didn't know any better walking into a Keller Williams show, it would sound as if there's an entire band on the stage.
Williams' show in Fayetteville, Arkansas was super – everybody had a wonderful time, danced their asses off and I think we all learned a little bit about how to be a super rad musician. The set list balanced acoustic, jam and bass – progressing perfectly from chill to lively. And when the show ended after nearly 3 hours of straight Keller Williams (it goes down smoother than cheap whisky), we all left a little happier, a little sweatier and a little more full of music.