Friday January, 24th was a special night at The Vogue Theater with Keller Williams and special guests More then a Little. Indianapolis packed the Vogue that night, the cold weather and three inches of snow didn't make anyone feel like missing out on this unique event. It was packed wall to wall for the first Keller show in Indianapolis this year, and a great night to hear a little soulful funk.
Keller opened the show with his one-man band act where he uses various loop pedals to create a sound that is as full as a full band. Keller is a guru at almost all instruments, guitar, keys, drums, kazoo, bass, Keller can play them all. His style is very unique to him. His songs are often narratives about his life, loosely written, and likely to change from show to show. He also tends to throw in some neat covers, with a very "Keller Williams" spin. He played some of his favorites in the first set like "Uncle Disney" and "Pepper, " but I have to admit this first set seemed like a warm up for the second set.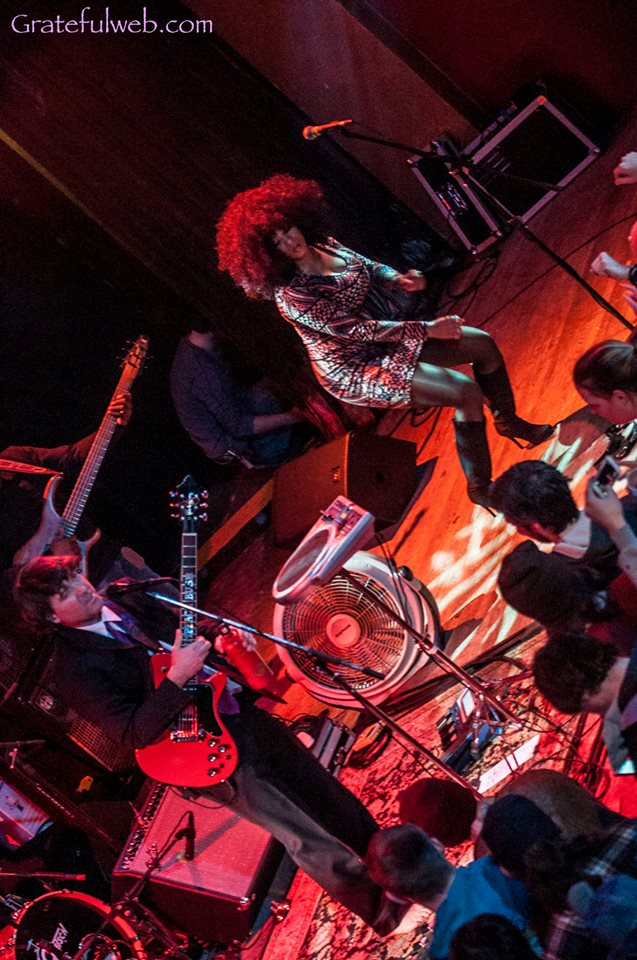 Keller's newest band More Than a Little took the stage for the second set and started to lay down a soulful beat. More Than a Little is a group of local singers from Virginia known for their gospel sound around local churches. The gospel and at times R&B was a refreshing sound, as Keller took the stage with his bold and unique guitar riffs, the two distinct styles merged naturally. They started off the set with the title track from the newest album More Than a Little. Singers Tonya Lazenby and Sugah Davis added the perfect soulful sound to Keller's unique, bluesy style. Keller can shine just as much with a band as he does without.
The energy of the second set was amazing. Everyone on the stage was clearly having a great time. As Keller pushed the band forward, he seemed to bring a unique take on gospel as he played one of my very favorites "Freaker By the Speaker" unlike any other time I've heard it before. The theater was full of energy at this point, no one even remembered the cold night outside. Keller closed the set with "Woman are Smarter" and everyone was smiling from ear to ear.
This is a tour I would not suggest missing anytime soon. This is a truly unique group hitting the Jam Circuit right now, and it's unlike any other show I have seen recently. These musicians make up a truly talented group, full of soul and funk. They are on the move across the country out west with dates in Colorado, Utah, and Wyoming so check out Kellerwilliams.net to get tickets and see tour dates.