In an exciting development as part of momentum leading up to the fiftieth anniversary of the Grateful Dead in 2015, founding drummer Bill Kreutzmann has been getting out there and playing electrifying gigs. Showing up as a surprise guest with friends like Les Claypool or the Jerry Garcia Tribute hosted by Steve Kimock. These California bay area appearances highlight a triumphant comeback for Kreutzmann. Additionally he premiers a brand new Billy & The Kids band next week at Warren Haynes Christmas Jam in Asheville, North Carolina. Next year Bill is to release his autobiography Deal, the newest addition to the many fascinating stories surrounding the legendary rock band. Kreutzmann has too much musical vibrancy to stop gigging. After fifty years, whether it's for the fans, him, or both, the shows are still beyond description.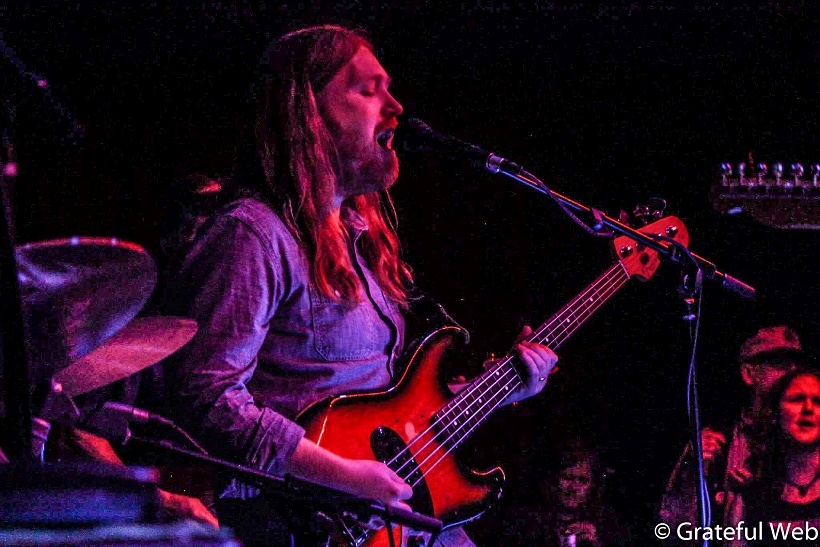 Perhaps the most exciting musical nugget from the drummer was the covert premier of Bill Kreutzmann's TryptoBand. Much like the guerilla shows that the Grateful Dead used to pull in the early 90s, the show was announced just four nights shy of the gig. Psychedelic-folk rock legend David Nelson, dynamite virtuoso guitarist Barry Sless, bass favorite Reed Mathis, and piano man Jason Crosby completed Kreutzmann's diverse collective of cohorts. All of these guys have shared the stage at more than one point over the last fifty years with the drummer. It was no doubt a special treat for the three hundred folks at Zodiacs on Tuesday. The band started promptly at eight and chose to open with a cover of Chuck Berry's "You Never Can Tell" with Nelson rearranging the vocals of the jukebox classic. Next was a treat for fans of Sless' incomparable steel pedal guitar work. "Mississippi Half Step Uptown Toodeloo" additionally revealed Kreutzmann's tip-top form and a balance of attention and focus with the new ensemble. David Nelson tugged all the right heartstrings a tender rendition of the traditional "Peggy O". This band could play loud, but also hit the nuances of Garcia-favored folk ballad spot on.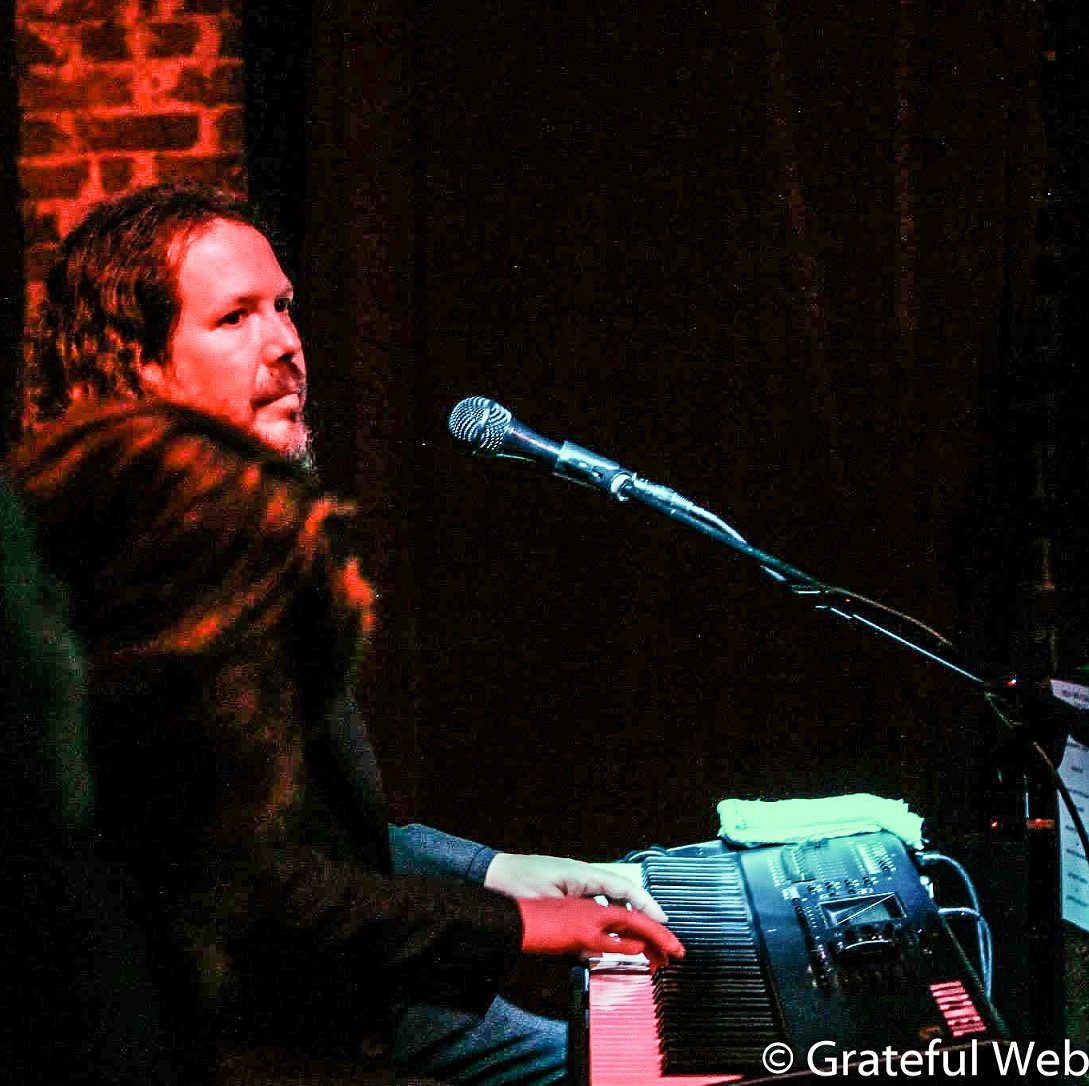 Jason Crosby played an impressive variety of piano and synthesizer, confidently leading the band through a cover of Phish's "Back on the Train," a song that was certifiably approved by the crowd's familiarly and enthusiasm. The first set climax was an extensive jam out on "Bird Song." Often the highest of high points in a Grateful Dead show, moments where the band's collective improvisational sprit would create dramatic musical themes developing into a blissful crescendo crashing and rebuilding itself when willing. TryptoBand's "Bird Song" was jazzy and space laced, lasting well over the fifteen-minute mark. Now the magic was really in the air. At sixty-eight years old, Kreutzmann plays with flair and accuracy of a musician in his peak and prime. Next David Nelson's handling of "Friend of the Devil" evoked the original American Beauty album version and was a fine tribute to that period of country-Dead. Some really expansive piano from Crosby fit in just perfectly.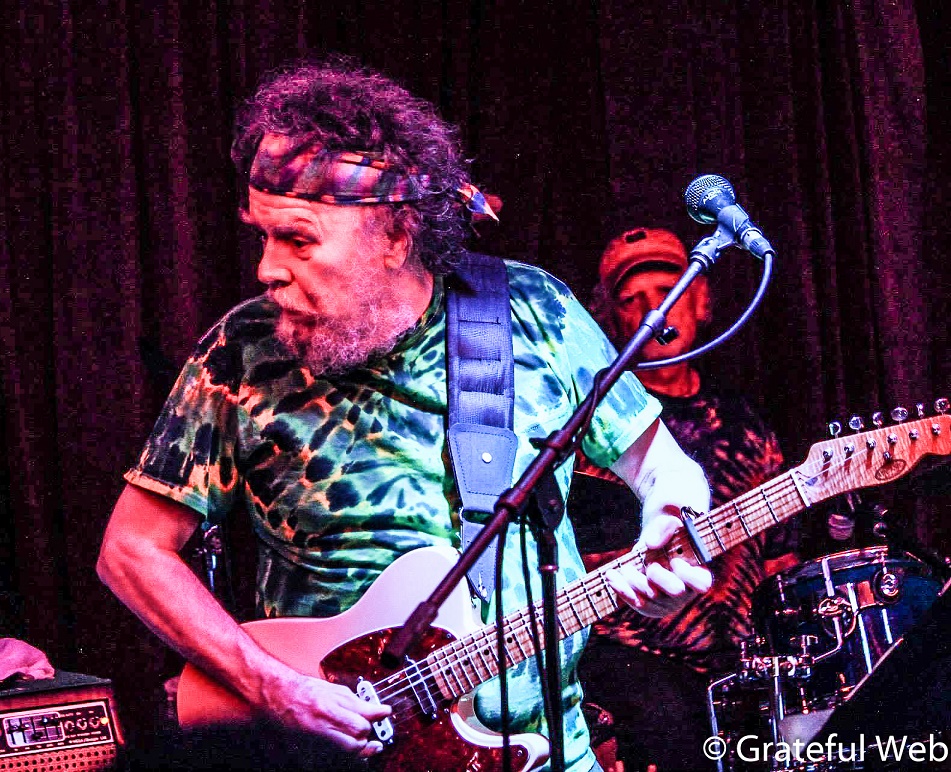 The Bob Dylan cover of "Wicked Messenger" and a ripping "Cumberland Blues" closed the hour and a half first set. As the crowd trailed out on the rainy night in Petaluma I looked around the relatively new venue space. Stanley Mouse and Rick Griffin inspired paintings; tapestries and psychedelic artwork lined the walls of the bar/restaurant/venue space. The band takes a generous forty-minute set break before tearing the roof off the place during the second set. David Nelson's cover of "Hand Jive" is a Nelson Band staple and fared well with Billy's band. TrypoBand plays around with that a bit before arriving at a familiar tempo and melody, just as the band begins "He's Gone" Billy interrupts his own band at implores the house for a moment of attention. He breaks the news to many that saxophonist, musical director, and Rolling Stones member Bobby Keys had passed that morning. It was a chilling moment as Kreutzmann eulogized an old friend and legendary musician. The "He's Gone" that followed was as potent as ever, giving Sless and Nelson space to display their distinct styles of guitar work.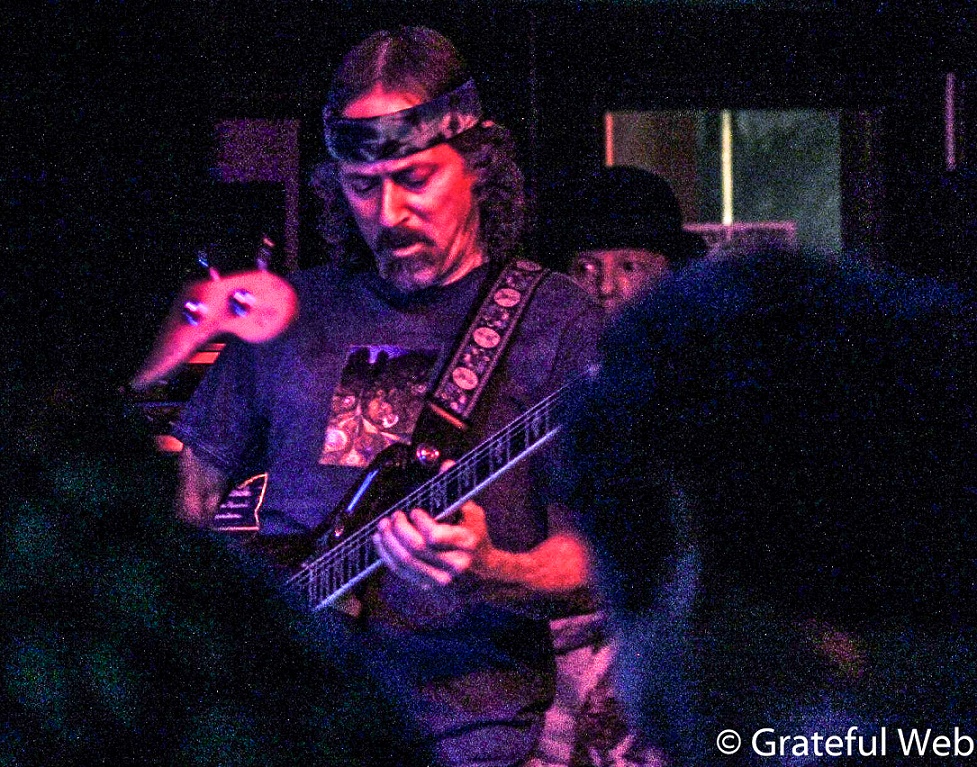 Then for me came the highlight. Out of a "Cut and Run" jam came the most exhilarating rendition of "The Wheel" I have ever felt. Sless again on steel pedal nuancing an underlying country element that paired well with Nelson's vocals. Kreutzmann can play precisely delicate for a rock drummer and that's part of what separated the Dead from most other rock bands. "Brown Eyed Woman" was well received, as was the Reed Mathis reading of Bob Weir's "Estimated Prophet." California! And without any hesitation the crowd sang every worth along with Mathis. An unexpected cover of Bill Monroe's "Rocky Road Blues" closed the second set honky-tonk and strong. After an impressive encore call the Reed to a moment to honor Kreutzmann and jazzed the crowd up for the possibilities of what's to come in 2015!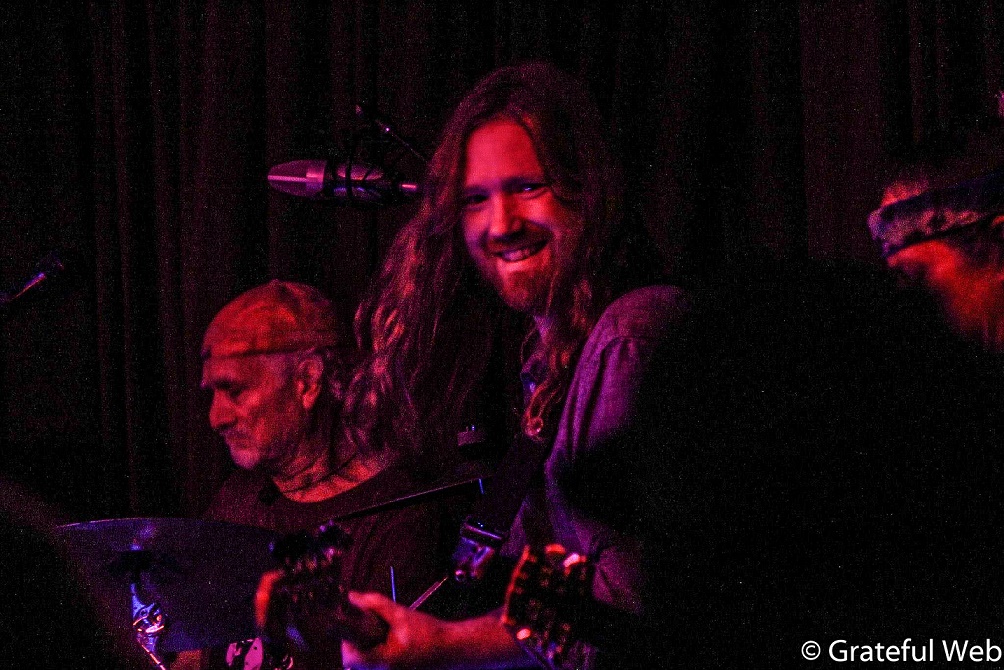 A meaty encore sandwiched an "Other One" jam between a "Ripple" a'la Nelson and a fitting "Deal." During "the Other One" jam I was reminded about why Kreutzmann and the others keep playing. Because it feels like you're alive. Quintessentially, Barry Sless' careful interpretive guitar work comingled beautifully with the mixture of sounds that brought together TrypoBand. It's a blessing to see him and Nelson playing along with Kreutzmann and this weekend with Phil Lesh & Friends at Terrapin Crossroads. No doubt the heavy-handed musicianship of Kreutzmann's newest assembly inspired an especially brilliant show. And yes, we can't wait for what's to come next!