Boston, MA bred band Lake Street Dive delivered a high energy 21-song set to a sold out crowd at the Outdoor Beer Garden behind Bell's Brewery in Kalamazoo, MI on Sunday evening, August 23.
Originally formed in 2004 while studying at Boston's New England Conservatory of Music, they are named after a popular strip of bars in trumpet/guitarist Mike "McDuck" Olsen's hometown of Minneapolis, MN.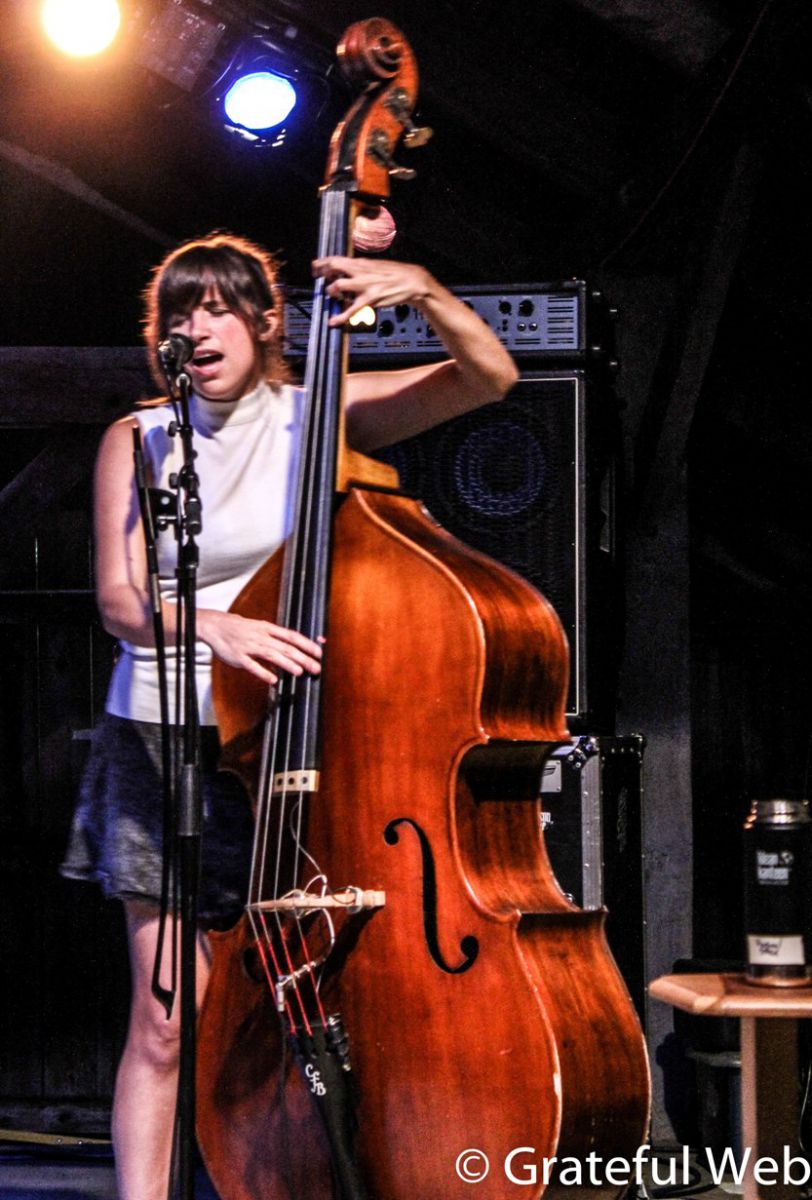 At 9:18 PM the only lights on stage dropped low as the familiar Rocky Balboa theme, "Eye of the Tiger," started coming through the PA system. One by one, each member of the band walked onstage. Drummer Mike Calabrese entered first, followed by standup bassist Bridget Kearney before a meandering Olsen aimlessly picked up his guitar. Last but not least, lead vocalist Rachael Price took center stage, and the familiar beat of 'Tiger' had long morphed into their original tune, "Rabid Animal."
Price immediately took command of the crowd, taking long steps in time and clapping her hands to the beat. She is animated onstage, poetry in motion in the key of a sultry Joe Cocker. Featuring a fantastic vibrato and a range as wide as the river, Price transformed Bell's Beer Garden into a church-after-hours soul session for the rest of the evening.
With the exception of a handful of segues from one song into the next, Lake Street Dive tried to involve the audience as much as they could by playing most songs standalone. After "Rabid Animal" Price announced that although they had been in Michigan before, this was their first Kalamazoo appearance.
"We're going to make it memorable," quipped Calabrese.
The on-stage energy is palpable from the crowd, and these former music students often pull from their expansive influences. From the BSP track "Bobby Tanqueray," Lake Street Dive surprised the entire crowd with an artsy, absolutely swinging rendition of Van Halen's 1984 hit "Jump" before returning to close "Bobby." After the song, Price explained that it was actually spunky bassist Bridget Kearny's idea to incorporate it into their rotation. Kearny also plays the memorable lead riff on her standup bass, providing a total reimagining of the electric hit.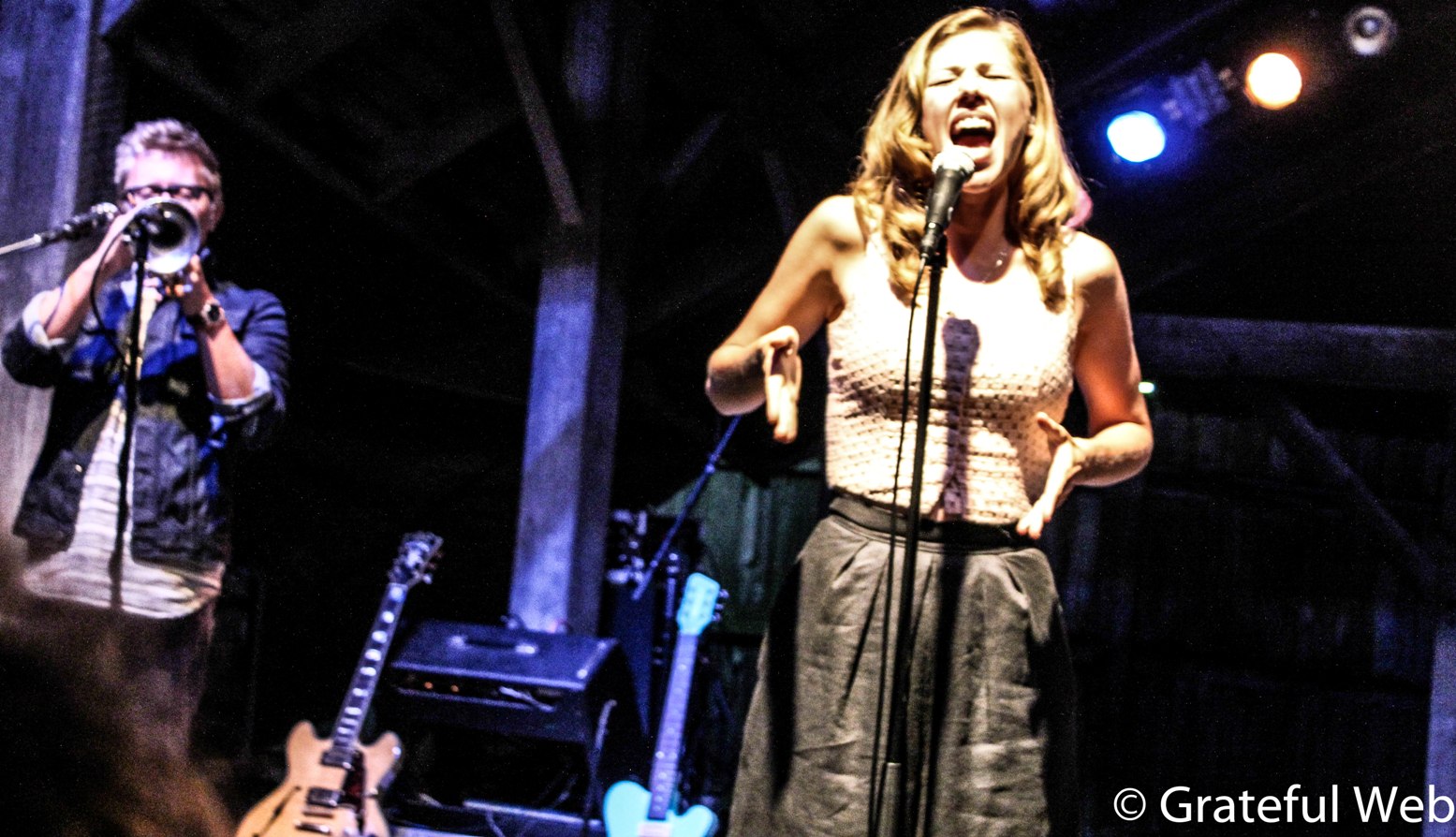 The band didn't dig too deeply in their history. The furthest back they went was their 2011 self-titled debut for fan favorites "Elijah" and the encore track "Got Me Fooled." The rest of the show was peppered with new songs and choice covers. Along with the "Jump" sandwich, they performed unique covers of Annie Lennox's "Walking on Broken Glass," and the Jackson 5's "I Want You Back."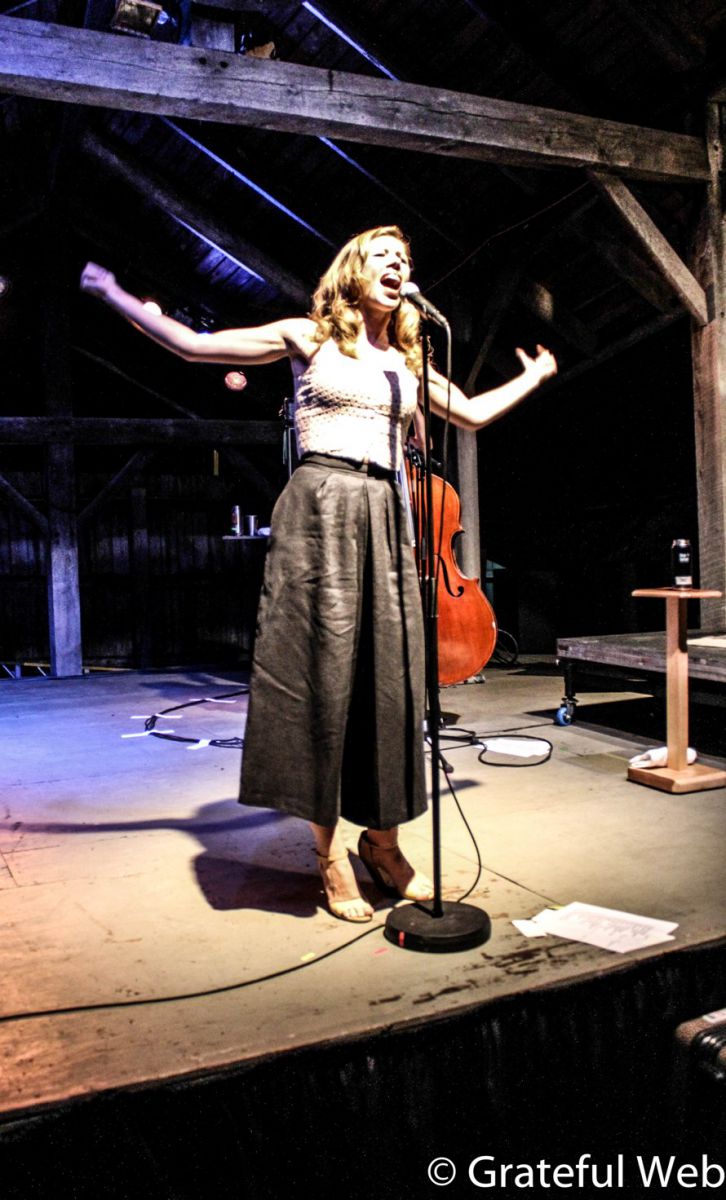 Of the 11 tracks featured on their latest release, 2014's "Bad Self Portrait," eight were featured on Sunday night. From the swampy, bass driven "Rabid Animal," to the title track to the soft lament of "Use Me Up," the successes and comfort level of Lake Street Drive are evident. Between old and new songs, the onstage banter of Price and Calabrese revealed quirky facts and insight to some of their lyrics and the circumstances some songs were written under.
For example, the song "Mistakes," a fan favorite that many were upset to not find on their latest release, hits closer to home than many might expect. "It was during a Michigan snowstorm," Price said. "I was stranded in the van, eating chocolate cake by hand."
Towards the end of the set after Kearny had jumped onto the drum riser with her stand up bass for the end of the vinyl-only single "What I'm Doing Here," and into the B-side "Wedding Band," and after an a Cappella babershop quartet-inspired performance where all four band members joined around a single microphone, the band was loose enough to let the crowd start calling some shots.
"You guys get to choose the next song that we're going to play, and both options start with the word 'hell,'" laughed Calabrese. "What do you guys want to hear, 'Hello' or a new song 'Hell Yea'?"
As the crowd opted for the later, Price revealed this was only the second time they have performed the song live. "Hell Yea" turned out to be an incredibly poppy and super fun love song and quite possibly may be the highlight of the show for any couple in attendance.
In addition to the bubbly summer love of "Hell Yea," new songs such as "Spectacular Failure" – which bears a groove reminiscent of the Robin Thicke single "Blurred Lines" – and "Godawful Things" – which features Kearny with a beautiful bow solo intro – are proof that Lake Street Dive still has plenty of tricks up their sleeves.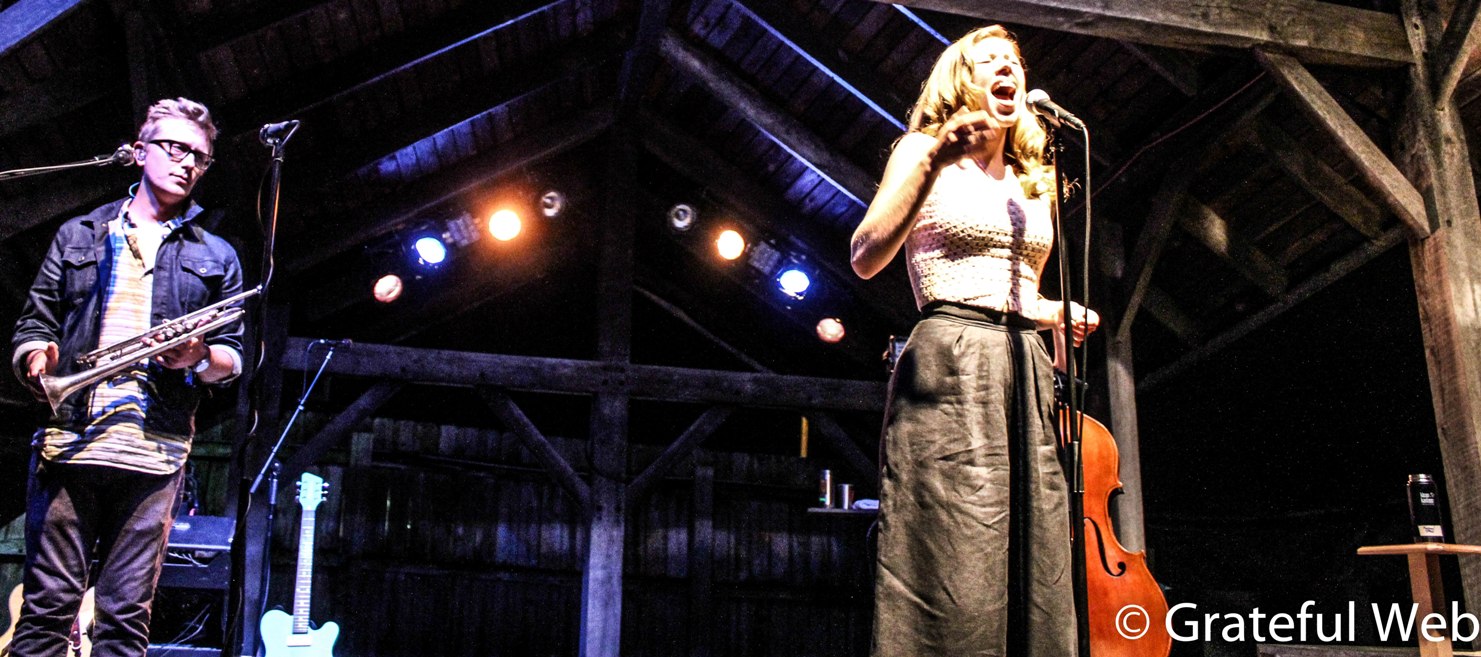 The show ended with an extended, jammed out version of Hall and Oates' 1976 hit, "You're a Rich Girl." As they took a collective bow before exiting the stage, they promised they would be returning to Michigan, and with the caliber of show that they had just finished, I am curious how long it will take them. Surely it won't be long.
Their tour takes them back to the east coast in the beginning of September before they take a few weeks off. October will take them from Pennsylvania to California and into November.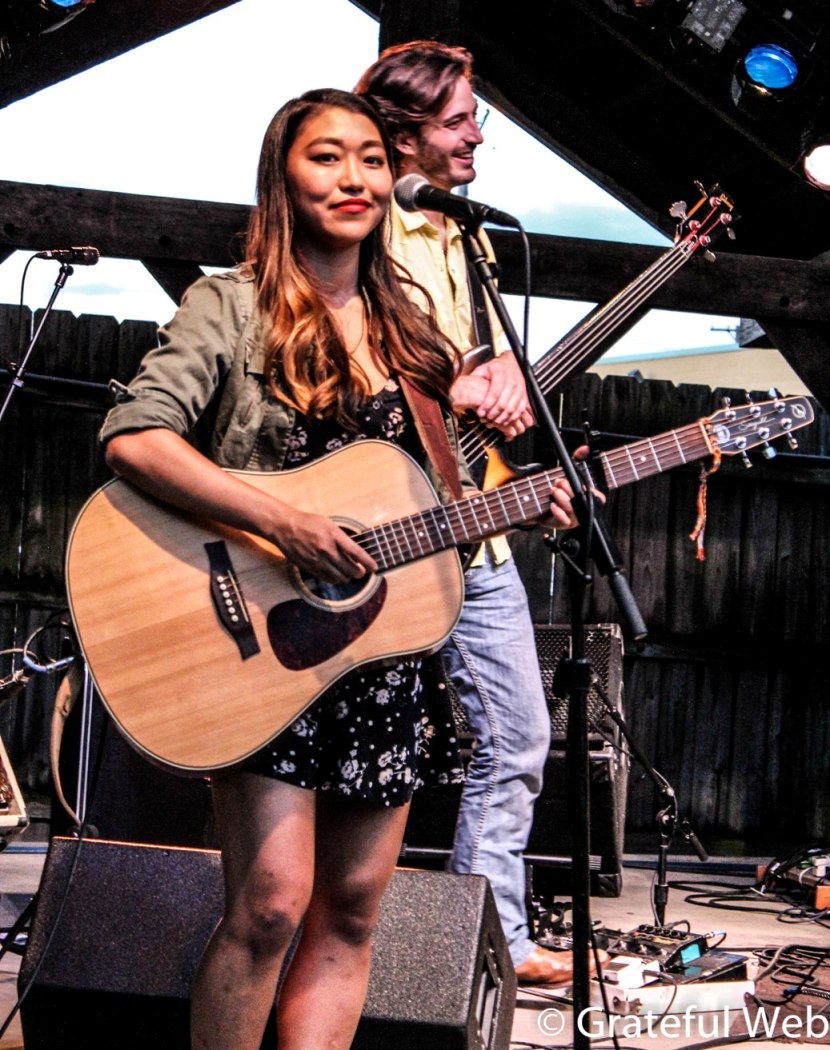 Joining the four piece swing-infused indie pop band on the bill was Grand Rapids, MI four-piece Americana/folk band The Crane Wives. After more than a month on the road, The Crane Wives were eager and happy to return home to West Michigan. Earlier this year they decided to forge ahead in the studio and came out with enough material for two new albums.
Most of The Crane Wives' 45 minute set was dedicated to these new songs. The brainchild of former Grand Valley State University students Emilee Petersmark and Kate Pillsbury, The Crane Wives beautifully employ soaring three-part vocal harmonies and infectious oozin' ah's that are easy to sing along to even if it's your first time.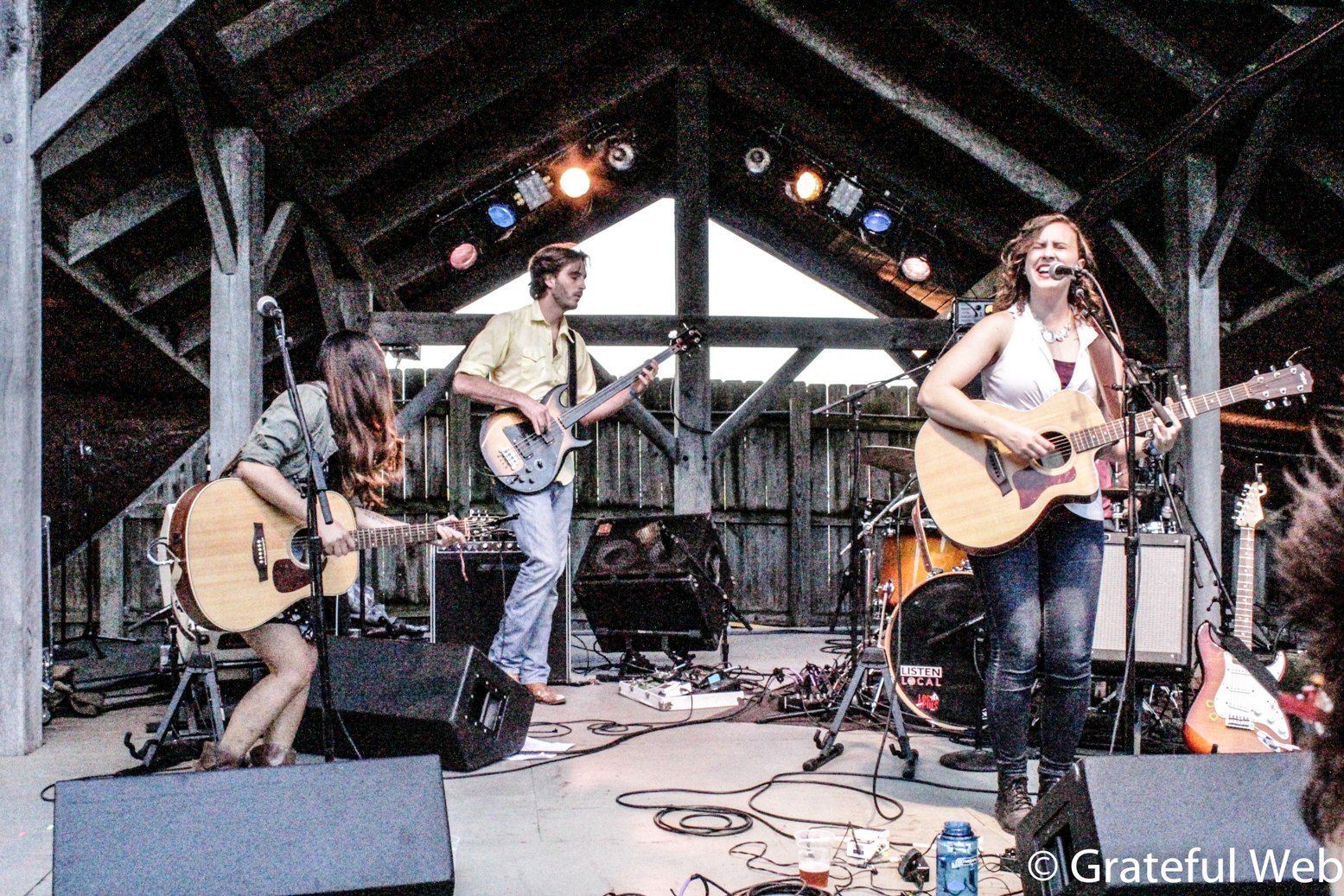 The Crane Wives' had a large turnout, and warmed up the crowd proper with upbeat breakdowns and clap alongs in every other song. On September 10, The Crane Wives return to Bell's for their official album release party.