Larry Keel | 'Classic' | CD Review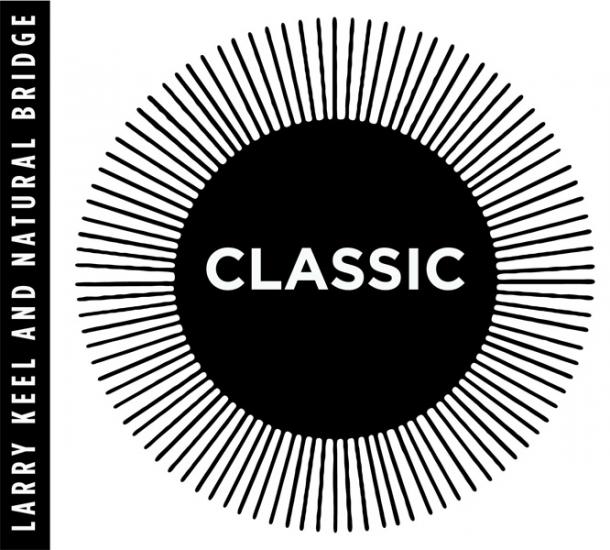 Classic. The word more properly evokes a feeling than a concrete meaning. The meaning would be flatly explained as something from the past that has gained a memorable status. When applying "Classic" to the bluegrass genre a whole new set of meanings and associations surface. Bluegrass is classic Americana. A genre that is wholly American and comes loaded with stories and fables that define less of a time than a mentality. The workingman's blues. If anybody understands the classic qualities of bluegrass, Larry Keel and his wife Jenny would be a perfect example of that continuing tradition. Too creative to be called authentic yet too precise to be lumped in with newgrass or jambands, their music is simply non-duplicable.
Mr. Larry Keel is a flat-picker extraordinaire, a guitar virtuoso that would make Grandpa [Lester] Flatt and Father [Tony] Rice proud. His style is fuses an energetically forward take on the genre that has gained him a huge cult following. And cult being no insult, the Keel's most consistent project "The Natural Bridge" plays intimate settings first and festivals second. Keel broke through when he won the Flatpicking Contest for Telluride Bluegrass back in the early 90s and since then he has established himself as one of the most "need to see" performances of the Newgrass Revival. Many know him as a sideman of Keller Williams (this was the first project I saw him with back in 2006.) The best Keel however is solo-Keel. The Natural Bridge has such a sincere attitude as they make every shin-dig a hootenanny. It's my pleasure to brag about his newest studio album, "Classic".
"Classic" is a balanced collection of less-common covers and originals. All thoughtfully assembled to fall under the purposefully vague album title. The Keel originals on the album "Love", "I'm No Doctor", and "Fishin' Reel" reveal Keel in a humbled state, taking his time to layer each track properly. His wife, bassist and vocalist Jenny Keel back his non-traditional vocals amicably, in addition to banjoist Will Lee, who contributed original tunes to the album with the instrumental breakdown "B-Funk" and the lightly cautionary "Do Unto Others". With Keel and Lee's contributions, blended along with the covers, "Classic" gels both together with harmonious fusion. The Natural Bridge's mandolin player Mark Schmick chops about amicably and really shines through on the Bob Marley tune "Put It On" with some truly wonderful leads.
My personal favorites on the album include "Take The Time" which has some beautifully woven banjo/guitar work. With strong harmonizing and an uplifting spirit, it is the strongest track vocally on the album. The old-time Dock Boggs cover "Country Blues" shines through on the other end of the spectrum, giving Keel the chance to vocalize his trademark bluesy drawl, dusting off this classic for new life. "Fishin Reel" gives Keel a chance to manifest his passion for his favorite pastime through some really brilliant guitar work. Accompanied by Lee and Schmick this could be my favorite instrumental on the album.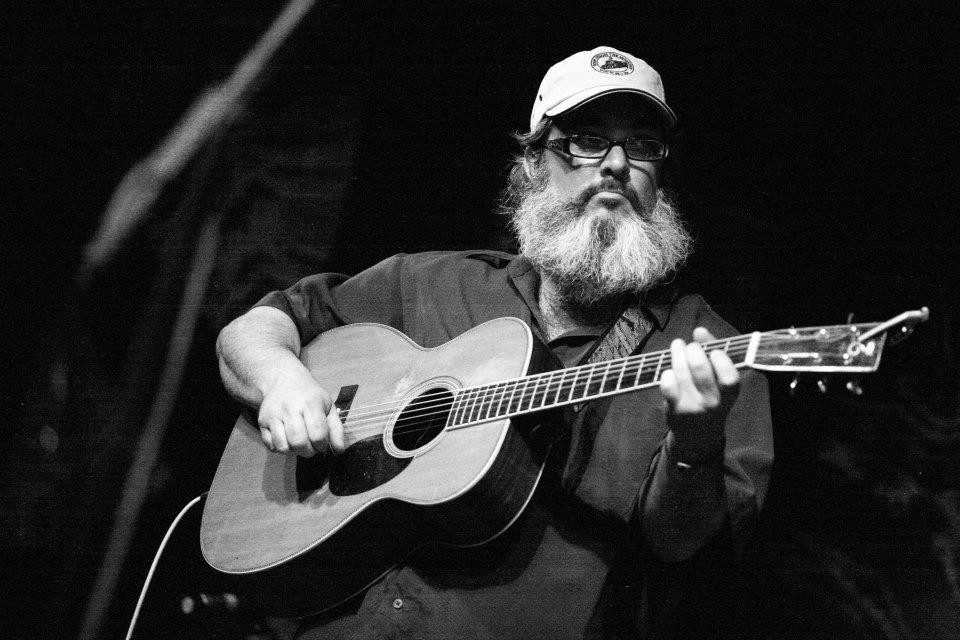 "Classic" is the third album produced under the Natural Bridge's discography, their first release in nearly six years. Though they have been actively touring during that time there is no doubt that this strong new material will bring strength to their already groundbreaking concerts. Nothing about this "studio album" sounds studio. It sounds like old friends picking together on songs they've known their whole life. It was such a pleasure to listen through this collection of tunes from the Keels who often come off as overly humble regarding their original catalogue. "Classic represents a moment of self-awareness for the Natural Bridge, a time where definition might do them well." This album really ties together the essence of the Keel sound and the traditional country feeling. Please do yourself a favor and support this truly pleasant collection of tunes. Support Larry Keel tour in every way. Any Keel show is intimate and worthwhile, and with this new material I am excited to see how it gets worked out on the road. Congratulations on your most cohesive studio effort yet.  "Classic" doesn't need years of aging to don its title. Judge for yourself, you won't be disappointed.